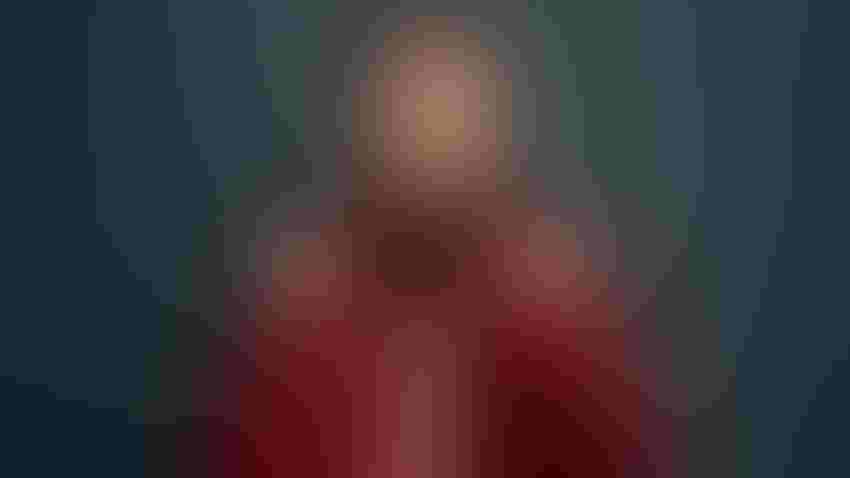 HIGH STRESS: We've all been there. Things don't go as planned on the farm and we get stressed out. But instead of taking it out on others or yourself, there are ways to work through those situations.
Roman_Dubetskyi/Getty Images
by Olivia Loges
It's no secret that farming and ranching are some of the most stressful occupations. Managing your stress levels, as well as your overall mental health, will help bring more return on investment to your life, your family and your operation.
The uncertainty in the industry, the physical toll on the body and the financial climate are all issues almost every farmer experiences that can lead to stress in the never-ending job. Too often, farmers and ranchers push stress to the bottom of their list of management problems to fix. However, two Missouri farmers are tackling stress and mental health head-on and helping others in the process.
Jason Medows is a full-time pharmacist, as well as a farmer in southwest Missouri. When his own anxiety began to creep into his life and marriage, he sought help. Today, he tries to end the stigma around mental health issues by offering advice for others through his podcast, Ag State of Mind.
Medows also shares his own story of mental struggles during the podcast and at speaking engagements across the country.
Carey Portell works with AgriSafe on its AgriStress project to ensure famers and farm families have access to mental health and stress support. After being involved in a serious car crash and enduring 14 reconstructive surgeries, Portell learned from personal experience how to overcome struggles mentally and physically, while maintaining her purpose on the farm — safely.
Medows and Portell offer the following five methods to help manage your stress levels while working on the farm:
Leave yourself enough margin. In farm terms, that means giving yourself enough time. For Medows, rest and recouperation are keys to mental health, but too often these are left out of the farm plan. Leaving enough margin in every day to get the things you need done, but also enough time for rest and recouperation is just as important as getting the work done, he notes.

Open the mental health toolbox. Having easily accessible resources to combat feelings of stress or anxiety can help from further escalating the situation. Medows and Portell both agree on having an individualized toolbox that includes seeing a therapist regularly, medications, daily exercise, establishing a self-care routine and journaling. But you must open the toolbox and put it to use.

Practice the Rule of 5. Taking breaks regardless of if they are five minutes, five hours or even five days allows individuals to take the time to get away from a stressful or high-intensity situation. Sometimes when we take breaks, Medows says, we can worry about loss of productivity. He counters that thinking with the belief you will increase your productivity in the long run by taking care of yourself and being productive while in the right state of mind.

Focus on the things you can control. Farming endures many issues resulting from uncontrollable circumstances such as the market and weather, which can lead to stress. Look at the situation, know what you can control and focus on those. Yes, it is easier said than done, Medows says, but give it a try.

Find a support system. Portell finds one of her most important items is having a support system. Identify those people whom you can rely on and trust to build you up. But, she adds, be your own personal cheerleader. Remember, you are not alone.
According to a study by the National Institutes of Health, worldwide 1 in 4 people struggle with mental health issues such as stress. Farmers are part of that mix. Medows and Portell agree that asking for help is both courageous and brave. Taking care of yourself is your most important asset, Medows adds.
Reach out
If you are dealing with stress, reach out. Here are numbers to call:
AgriStress Helpline: call or text 833-897-2474
Crisis Text Line: 741741
Suicide & Crisis Lifeline: call or text 988
Loges writes from Higginsville, Mo.
Subscribe to receive top agriculture news
Be informed daily with these free e-newsletters
You May Also Like
---