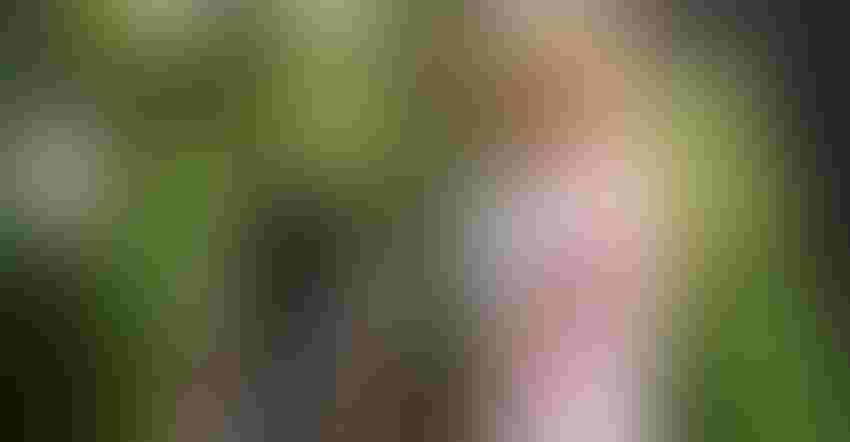 SCHOOL GARDEN: Before you spend time and resources on a whim, be sure to use these helpful tips from USDA and Kansas State University Research and Extension to start a school garden to teach students about food and agriculture.
Rawpixel/Getty images
A school garden plot is a good tool to provide hands-on farming experiences for students. But there's more that goes into a successful garden plot than just throwing some seeds out on tilled ground.
Rebecca McMahon, a K-State Research and Extension horticulture agent in Sedgwick County, Kan., says many teachers and volunteers don't know what to plant or when to plant it to have a successful garden.
"There has also been increasing interest in school gardens as an outdoor, hands-on learning activity due to the pandemic," she says.
USDA's People's Garden Initiative and Kansas State University offer these tips for a successful school garden.
Determine your needs. The People's Garden Initiative (PGI) says the first step is to evaluate your available space and consider whether it will meet your needs. You'll need to decide if the garden will grow consumable vegetables, flowers or a combination of both. Consider available spaces like parking lots, courtyards, rooftops, greenhouses or schoolyards. And you might also look at community spaces in your city park, vacant lots, nature centers, retirement homes, houses of worship, or even within established community gardens. Make sure: it's safe and easy to access; it's got a dependable water source; it's protected from vandalism, pests and other threats; it gets at least six hours of sunlight a day, and that the area has opportunity for future growth.  

Test your soil. Make sure to test your soil to ensure it's free from lead or heavy-metal contaminants. You'll also need a measurement of its pH and nutrient profile, so that you know if you need to make any amendments before planting. Your local Cooperative Extension Office can walk you through the soil sampling procedure and where to send the soil sample for analysis. This is also an excellent opportunity to create a lesson around soil health for students.

Design. The most successful garden projects get buy-in from the community, according to PGI. It advises getting input from students, parents, administrators, food service staff, local partners like your nearby Extension office staff, any Extension Master Gardener volunteers, and other experts. You'll want to start small, PGI advises, but leave yourself room to grow if it's a success. And remember, this, too, can be a lesson for students in geometry and math.

Selecting plants. Consider the age and experience of the students who will be working on the garden and get their input into what plants they'd like to grow, advises PGI. You might consider selecting a theme for the garden, such as plants that match a book that the students are reading; plants used in a particular food, like a pizza garden; or a science lesson that's connected to a classroom lesson. Be sure to select plants according to USDA's Plant Hardiness Zone Map.

Build and maintain. "A school garden is about learning and new experiences, not about maximizing your harvest," McMahon says. "Things that we might normally consider a failure or a problem in a regular garden are just another chance to learn something new when it happens in a school garden."
The hands-on experience of building a garden, digging in the soil, planting seeds, weeding growing plants, and harvesting flowers and vegetables is the key to connect students to food and farming, according to PGI. Make sure you have a point person in charge of the garden, and create easy tasks with simple steps that are age-appropriate for the students. Use expert helpers from the community, like your Extension Agent or your local Master Gardeners, for advice. Consider having older students help younger students in a mentorship capacity.
More resources
K-State Research and Extension has online publications available for teachers and volunteers as they begin their planning.
McMahon says schools might also consider multiseason gardens, for the fall and the spring, with different learning opportunities in each. There are also lessons to be taught even with small-scale projects, like growing herbs in windowsills, or flowers for Mother's Day.
Kansas State Research and Extension and USDA contributed to this article.
Subscribe to receive top agriculture news
Be informed daily with these free e-newsletters
You May Also Like
---