Chandler Hoelting, left, and her sister Hadlee, top off the donation thermometer as Curtis Griffith, head of the FiberMax Center's capital campaign and City Bank chairman, right, speaks. Both girls donated from their piggy banks to the children's wing. Shelley E. Huguley
A kindergartener's 36-cent donation to a multimillion-dollar fundraising campaign has proven invaluable as the FiberMax Center for Discovery, Lubbock, Texas, raises funds to build AgWorks, a children's agricultural literacy wing.  
The campaign kicked off in 2015 with a Farm Bureau donation followed by a gift from Dusty and Cybil Parker for a pedal tractor exhibit. The initial momentum and funding began to wane, leaving the center's Executive Director Lacee Hoelting wondering if it would come to fruition.  
But just as Easter symbolizes new life, the coins Hadlee Hoelting found in her plastic eggs would breathe hope and fresh perspective into her mom's mission. "I remember getting home late one night. I was a little depressed that we weren't getting money raised faster," Lacee recalled. Next to her bathroom sink, she found a white envelope with the words, "For children's exhibit," written in her daughter's kindergarten handwriting.  
"It was 36 cents. That envelope held all the change from Hadlee's Easter egg. She was so excited about the children's wing that she gave her change. 
"I thought, she can see the vision. And if the kids are excited about it, I should be, too." 
Fast forward to 2022. Lacee's 7-year-old daughter Chandler, with whom she was pregnant when the campaign began, asked, "You got the money yet to build those children's exhibits?" 
She handed Lacee $20 from her piggy bank. "Here, this is for the children's wing. How much do you still need now?" Lacee responded, "About $2.6 million." Chandler countered, "Well, let me check my bank. I'm not sure I have that much money." 
But at a December 23 press conference, FiberMax Center for Discovery supporters and lifelong friends and business partners Craig and Ann McDonald, Lubbock, and Terry and Sheri Hurst and Joe and Christy Hurst, both of Idalou, said they did, topping off the needed funds with a combined $2.6 million donation to begin construction.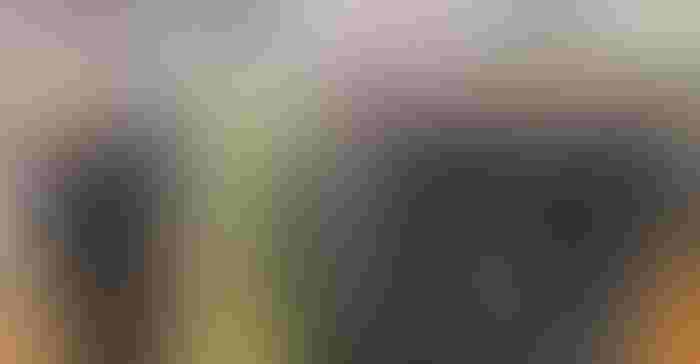 AgWorks donors, from left, Ann and Craig McDonald, Lubbock, with Sheri and Terry Hurst and Christy and Joe Hurst, all of Idalou, topped off the first fundraising phase with a $2.6 million donation. Construction will begin in 2023. (Photo by Shelley E. Huguley)
"I was excited when this came to fruition within the last month or so and I got to tell them (her daughters) that we're building it," Lacee told a crowd gathered for the announcement. "So, from the generosity of children, from the smallest gift to the largest, every dollar has gotten us to this moment today." 
See, U-pick strawberry farm makes for sweet memories
Hursts & McDonalds 
The Hursts and McDonalds share a long history, owning Hurst Farm Supply for 67 years. The implement business, which started with Craig and the Hursts' father L.J. or "Red,"  expanded from its original Lorenzo location to include seven throughout the South Plains. The business was recently sold to South Plains Implement. 
Joe told Farm Press the Hurst family has been partial to the FiberMax Center for Discovery since it first opened "in an old barn." The nonprofit ag education and history center expanded in 2011 into a 34,000-square-foot building on 23 acres. The facility's General Store is named after Joe and Terry's mother Grace.  
Joe said investing in the children's wing is dear to his family's heart. "It's something we've wanted to do and have contributed to a little along the way. Then we sold our store, and it was time to get this deal going."  
Craig said the children's wing will be a showcase not only for children but also adults. "When you walk through here, it's a revelation. People say, 'I didn't know this.'" 
AgWorks will include 5,000 square feet of hands-on children's exhibits geared towards 4th graders and younger. The goal will be to teach young visitors where their food and fiber come from and connect them back to producers. Exhibits will include an irrigation water table, crop cycles, a large animal vet clinic, an animal barn and a grocery store.  
"We're a visual society," Ann said. "To touch and hear, and see, putting all of that together, will help people understand we need farmers and agriculture."   
She expressed her concern about society's disinformation regarding agriculture. She hopes the center will provide a truthful perspective for adults while educating kids. "I love to see kids having fun and this is going to be fun." 
See, Agritourism, a 'growing' industry in Texas
AgWorks will also introduce kids to agricultural careers, exploring various jobs from truck drivers to scientists, something Joe said kids hear little about. 
"They're our future," he said. "Agriculture is a tough life. People aren't promoting children to go into agriculture." But he sees AgWorks as one way kids will learn.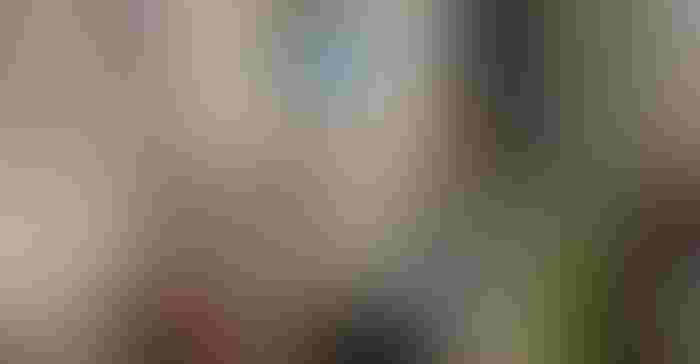 Chandler and  Hadlee Hoelting sit up front with their mother and FiberMax Center for Discovery Executive Director Lacee Hoelting as the $2.6 million donation is announced. Hadlee says she is excited about how much fun she and other kids will have at AgWorks. (Photo by Shelley E. Huguley)
"I think the technological innovation and interaction will appeal to the generation we have now," added Eric McDonald, Lubbock, Craig and Ann's son. "When I was a kid, we'd go to a museum, read the place card and look at the exhibit and that was it.  
"This is going to be something, like mom said, they can touch and have some back-and-forth stimulation that people are used to with a screen.  
"I think that's why getting to the goal line was so important to mom and dad and Joe and the rest of the Hurst family. We're all excited about getting this over the top." 
See, Ranch offers 'quintessential Texas experience'
The groundbreaking on AgWorks and a Cotton Heritage Center will take place in 2023. While $6.4 million will allow for construction to begin, donations are still needed to fund the next phase of the project. For more about making a donation or visiting the FiberMax Center for Discovery, follow this link, https://agriculturehistory.org/. 
About the Author(s)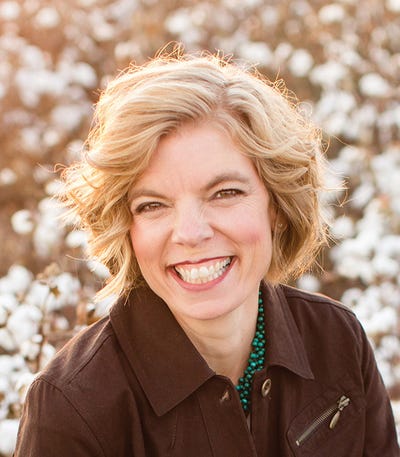 Editor, Southwest Farm Press
Shelley Huguley has been involved in agriculture for the last 25 years. She began her career in agricultural communications at the Texas Forest Service West Texas Nursery in Lubbock, where she developed and produced the Windbreak Quarterly, a newspaper about windbreak trees and their benefit to wildlife, production agriculture and livestock operations. While with the Forest Service she also served as an information officer and team leader on fires during the 1998 fire season and later produced the Firebrands newsletter that was distributed quarterly throughout Texas to Volunteer Fire Departments. Her most personal involvement in agriculture also came in 1998, when she married the love of her life and cotton farmer Preston Huguley of Olton, Texas. As a farmwife she knows first-hand the ups and downs of farming, the endless decisions that have to be made each season based on "if" it rains, "if" the drought continues, "if" the market holds. She is the bookkeeper for their family farming operation and cherishes moments on the farm such as taking harvest meals to the field or starting a sprinkler in the summer with the whole family lending a hand. Shelley has also freelanced for agricultural companies such as Olton CO-OP Gin, producing the newsletter Cotton Connections while also designing marketing materials to promote the gin. She has published articles in agricultural publications such as Southwest Farm Press while also volunteering her marketing and writing skills to non-profit organizations such a Refuge Services, an equine-assisted therapy group in Lubbock. She and her husband reside in Olton with their three children Breely, Brennon and HalleeKate.
Subscribe to receive top agriculture news
Be informed daily with these free e-newsletters
You May Also Like
---