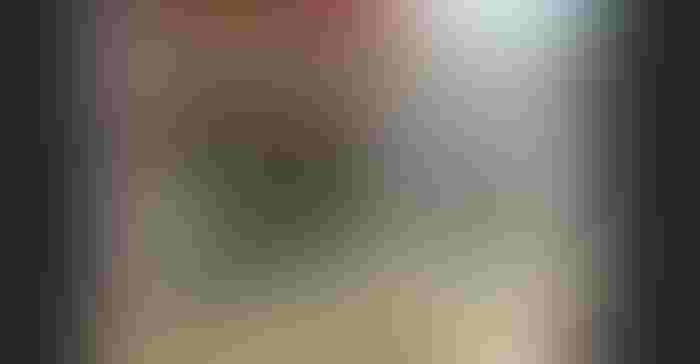 Kansas is full of unique places such as Monument Rocks Natural Landmark, The World's Largest Ball of Twine and the Cheyenne Bottoms.
Here are a few other off-the-beaten-path sights you might have not known about that are most definitely worthy of a road trip this fall.
World's Largest Collection of World's Smallest Versions of World's Largest Things. Try saying that three times fast! "WLCoWSVoWLT" is in Lucas and is operated by Erika Nelson. Nelson explores the United States for "world's largest" things, takes a picture, and then returns to the shop to begin building the world's smallest version. Make an appointment to see the smallest versions that Nelson has created. Visit worldslargestthings.com.

Truckhenge. Truckhenge, in Topeka, is an eclectic art installation that uses antique trucks and farm equipment as unique art pieces. The site also includes a 25-acre pond, where visitors can swim and fish while they admire the unique handiwork of owner and artist Ron Lessman. 

The Big Well. The "World's Largest Hand-Dug Well" measures 32 feet wide and 192 feet deep. The well, in Greensburg, was dug in 1887-88 using picks and shovels. In 2007, a massive EF-5 tornado virtually destroyed the entire town but left the well itself untouched. Take the stairs to the bottom and explore this marvel of engineering. Visit bigwell.org.

Oz Museum. The Oz Museum in Wamego is dedicated to everything "Wizard of Oz"-related. Why stop there? Visit the museum and then explore some of the other attractions in town that reference "The Wizard of Oz," such as Toto's Tacoz or the Oz Winery. Visit ozmuseum.com.

Big Brutus. Today Big Brutus is the largest electric shovel in the world. During its time of operation in the 1960s and 1970s, it was the second-largest electric shovel. Big Brutus was used for strip mining coal in West Mineral, Kan., and today it is the main attraction for the mining museum. It's quite the sight to see in person. Bonus: You're able to climb inside the monstrous machine to see the inner workings. Visit bigbrutus.org.

Giant Van Gogh. A giant 32-by-34-foot representation of Van Gogh's "Three Sunflowers in A Vase" sits atop an 80-foot-tall easel near the center of Goodland. The easel weighs about 45,000 pounds and has supports 35 feet under the ground. This is a sight you shouldn't miss. travelks.com/bigeasel.

They Also Ran Gallery. This gallery is part of the First National Bank in Norton and is dedicated to the presidential candidates who were defeated. Some popular third-party candidates are also included in the collection. After each presidential election, the bank hosts an inaugural party to hang a painting of the newest member of the gallery.

Geographic Center of the Contiguous United States. About 2 miles from Lebanon sits a quaint park that lands you "smack dab in the middle" of the United States. Visit the historical marker and sign your name in the guest book found in the little chapel, where you can also read notes other people have left from their travels. There is a peaceful presence being in the center of the country, so lay a blanket down and stay a while.

Strataca. One of the eight wonders of Kansas and one of three underground salt museums in the world, Hutchinson's Strataca goes 650 feet underground and contains 150 miles of tunnels. You can add tram and train rides onto your tour that take you even farther into the mine. Visit underkansas.org.

Garden of Eden. At 62 years of age, retiree Samuel Dinsmoor began construction on his "log cabin" made from limestone logs. He continued work on his creation by using concrete to make "trees" for the quirky sculptures he made, which can still be found throughout his property in Lucas. Visit gardenofedenlucas.org.
Cunningham is an intern with Kansas Tourism. He is attending Pittsburg State University in strategic communications. He grew up in the family bed and breakfast business, Cedar Crest Lodge. Kansas Tourism aims to inspire travel to and throughout Kansas to maximize the positive impacts that tourism has on the state and local communities. For more trip inspiration and to order a free Kansas Travel Guide, head to travelks.com.
Subscribe to receive top agriculture news
Be informed daily with these free e-newsletters
You May Also Like
---