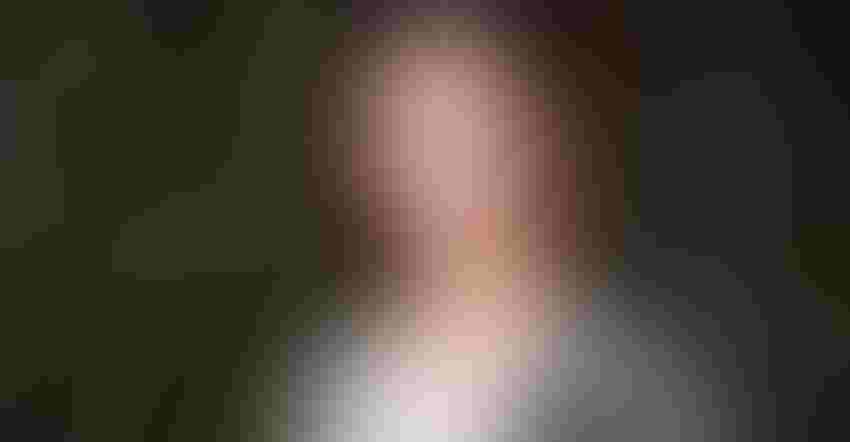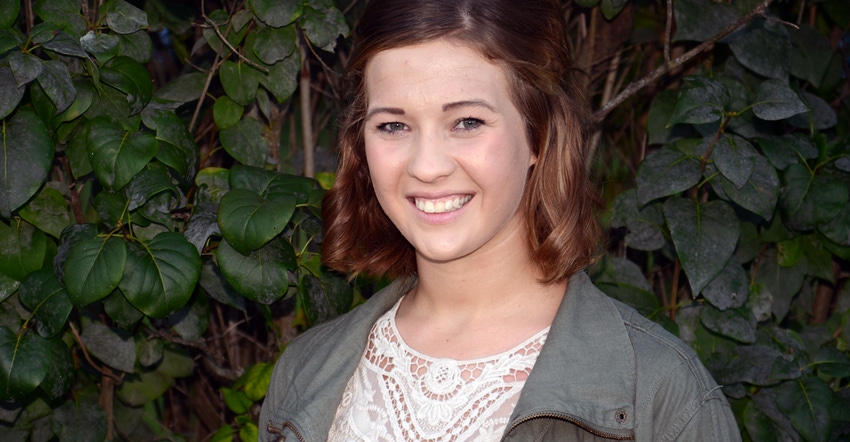 MEET CHAELA: The 2016-17 Indiana FFA state secretary, Chaela Minor, was a member of the Clay City FFA Chapter.
By Chaela Minor
During the past 12 months serving as an Indiana FFA state officer, I learned multiple lessons — both lighthearted and serious.  Here are 10 things I will take away from my year of service.
1. Drinking lots of caffeine is the only way to get through a long day. Just ask my teammates — if I don't have my daily dose of Cherry Coke, I can't function. Relying on your caffeine intake — whether through coffee, soda or Crystal Light energy packets — is essential!
2. Time goes by so fast! It seems as though it was just yesterday when I put on my first state association jacket. I remember the tears of joy I shed knowing the places that blue corduroy jacket would take me. As I put over 20,000 miles on my car, never did I realize that individual moments kept passing me by. Time is of the essence — it's up to you on how you spend each second.
3. It is possible to put makeup on your male teammate! You read right. Having six girls in the house and only one boy meant he was put through a lot. I'm sure Nathan (Blume) would love to say he only got a makeover once, but I can guarantee it happened at least three times!
4. You can still get around Indiana without a GPS. One of our team's biggest missions is to get everywhere without GPS — and we do pretty well! It forces us to become familiar with county roads and interstates. We got a great sense of satisfaction when we managed to get from Earl Park to Trafalgar!
5. Living with six girls is pretty cool. You have endless possibilities to borrow clothes and have someone to do your hair!
6. A team is made up of several different types of people. Learning how to work with everyone is a feat that is to be reckoned with. When you overcome it, it allows everyone to achieve the greatest success.
7. Snacking 24/7 helps you gain 20 pounds in a year! Maybe the lesson is to be thankful for your mom who yells at you when you eat too much.
8. Someone needs you! I have characteristics that are beneficial for some students, while the rest of my teammates have others. No matter what, someone needs the one thing you can offer.
9. Making memories is essential to a successful life. Whether it's random Nerf gun wars, jumps in the lake or family-style dinners, making memories helps to relieve stress and remain focused on the end goal.
10. Being teammates is important; being a friend is vital. One year ago we moved into the state officer house as teammates. Throughout the year we've transformed into friends. Creating deep relationships helps everyone work together and truly define the meaning of a team.
Chaela Minor at a glance
Position: 2016-17 Indiana FFA state secretary
Home chapter: Clay City FFA
FFA advisor: Pat Powell
Parents: Jesse and Laura Minor and Dawn Curtis
Farm background: corn, soybeans, wheat, beef cattle and sheep operation
SAE: analyzed data from farm's precision ag equipment; taught Intro to Ag during senior year
FFA activities: chapter president, soil judging, parliamentary procedure, food science demo, impromptu speaking
School activities: German Club, SADD, National Honor Society
Community activities: 10-year 4-H member
College plans: Attend Purdue University in ag systems management
Subscribe to receive top agriculture news
Be informed daily with these free e-newsletters
You May Also Like
---