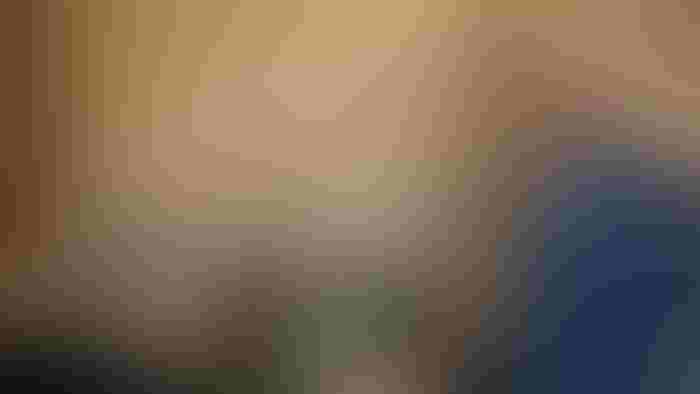 Photos by Chris Torres
Like a detective searching for clues to solve a crime, Roger Thomas has been on his own search for clues for the past 32 years. But he's not trying to solve a crime.
His search revolves around something from yesteryear: glass milk bottles.
"The fun is in the chase and the hunt," he says. "That's where most of the fun is, and you meet some great people along the way."
His chase has yielded a lot of glass milk bottles — more than 20,000 of them. Most he finds at flea markets, antique shows and garage sales. Along the way, he's unearthed some gems:
• A collection of nursery rhyme milk bottles that, you guessed it, have nursery rhymes painted on them.
• Milk bottles from old dairy processing facilities from numerous State University of New York (SUNY) colleges and universities.
• Bottles from dairy processors in every county in the state, including processors from New York City's five boroughs.
• Brown-colored bottles for buttermilk, green bottles for eggnog, and even bottles specifically designed to bring cream to the top.
He even has bottles that were painted to remind people to return them for refills. One bottle painted with a plump cow says: "If you folks don't return all empties, I'll bust!"
Preserving history
Looking at Roger's collection is like taking a journey back through time — when the milkman, not the grocery store, was the source of fresh milk for most people.
According to the Dairy Alliance, a nonprofit funded by dairy farmers in the Southeast to promote dairy foods and knowledge about the industry, the first glass milk bottle was patented in 1878 and soon became the standard way to deliver milk to people's homes.
As refrigerators had yet to be invented, daily milk delivery was the only way to ensure people got milk that wasn't spoiled. According to the Dairy Alliance, the milkman would deliver bottles of fresh milk each day, often putting it in an insulated box on the porch, or even in boxes that were built into the side of a house. Each home had its own set of dedicated milk bottles that they could get refilled by the milkman. Caps and logo designs from processors and farms made it easier to keep track of how much milk people were requesting.
But as people started moving to the suburbs — particularly after World War II — and grocery stores started popping up, the importance of the milkman started to wane. The invention of the refrigerator meant that people didn't need daily milk deliveries. They could just go to a grocery store, buy what they need and put it in the fridge.
Then, cheaper, plastic containers started being used. Eventually, the glass milk bottle became largely a relic of the past.
For Thomas, who grew up on a dairy farm in Baldwinsville, N.Y., it was the memory of watching his grandfather bottle his own milk that inspired him to have a collection in the first place.
"I guess that's what got the bug planted in me, and I've been expanding ever since," he says.
In fact, his grandfather's old glass milk bottles are his favorite pieces. One was in his grandfather's garage for many years, and 20 more were found in a barn when the farm's estate sale was held.
"I knew they were there, but I just never cared much about them," Thomas says. "So, I got one for each of my kids and my siblings and my cousins, and everybody has one now. And I still got a few left for my grandchildren."
Simple care
All the bottles are originals, Thomas says. Most of the bottles he finds in wire cases or dividers.
Time has its ways with things, and these glass bottles are no different. Some will have the paint scratched off, others might be missing the cap.
The biggest issue, he says, is cleaning them. Fortunately for Thomas, a little bit of dish soap and some gentle scrubbing usually does the trick, although he does use a product to take calcium deposits off.
Once the bottles are cleaned and depending on whether he will put them on display, he will fill them with Styrofoam beads to hide imperfections. "They also make them better looking to display," he says.
Sharing his passion
Thomas stores his collection in two rooms in the basement of his house. He also has bottles in a few storage units, a trailer, and he even rents space in a neighbor's barn to store bottles.
He can't display all his bottles at once, but every year at the New York State Fair in late summer and the New York Farm Show in winter, he brings what he calls "the cream of the crop" to the Witter Agricultural Museum. Hundreds of glass bottles line shelves in the museum's dairy wing.
Thomas is a member of six different milk bottle clubs in New York state, some of which have annual shows and sales that he takes his collection to. He is also on the board of the National Association of Milk Bottle Collectors, a group of former milkmen, collectors, and people interested in agriculture and ag history.
Milk bottles painted with World War II war slogans are the most popular with people, Thomas says. "They were only made from 1941 to 1945 as an effort to promote the war effort and getting people to buy war bonds and stamps."
A lot of people come to look for their family's milk bottle. He has amassed a big book of former dairies and processors so anyone can look through the book and see if they can find a bottle from their family's dairy.
"Lots of families just took all the bottles to the dump when they ended processing, and they wished they had saved a few," Thomas says. "I get the nicest letters back from them because they've been looking for years but in the wrong place, and I usually come up with one, eventually, that they're looking for. Sometimes it ends up being a family reunion and tears are shed because they finally found the bottle their family had."
Thomas' mother, 94, still lives on what's left of his family's farm. The 360 acres of land is rented to neighboring farmers. The dairy herd was dispersed in 1979, although his grandfather did have beef cattle for several years into the 1980s.
He admits the farm will likely be developed some day as no one in the family is interested in running it. He laughs when talking about his wife's reaction to his large collection. "She thinks I'm crazy," he says.
Subscribe to receive top agriculture news
Be informed daily with these free e-newsletters
You May Also Like
---