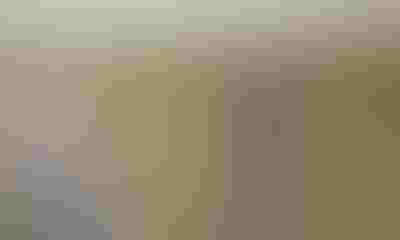 "It's like another world." Those were Vincent "Zippy" Duvall's words as the six-seater airplane descended beneath the clouds to touch down at the Thomas County Airport in the Nebraska Sandhills. The trip to the Sandhills is just one of the stops Duvall has made during his tenure as president of the American Farm Bureau Federation. Nebraska was his 27th state to visit since he was elected in January.
"About a year ago I visited Nebraska, and visited corn and soybean country. I compare what I saw last fall to what I see today, and I realize this state is so different from one side to another," Duvall said.

ANOTHER WORLD: Steve Nelson (left) and Zippy Duvall visit the Al and Sallie Atkins Ranch in late September.
However, what's been universal at all of the farms he's visited is the hospitality he's experienced, he added. "In Georgia, we call it Southern hospitality," Duvall said. "I've come to learn it's not just Southern hospitality; it's farmer hospitality."
These trips to farms and ranches across the country are part of a tour Duvall is making to learn about different production systems in different parts of the country, as well as the different challenges and concerns faced by agriculture in those regions. Chief among these challenges are regulation, access to labor, property rights, trade and, of course, tight margins. Duvall heard from several Nebraska beef producers on these challenges during his tour on Sept. 22.
Seeing Nebraska firsthand
On his first stop, Duvall visited the Al and Sallie Atkins Ranch, a cow-calf and background operation in the Sandhills near Halsey. At the Atkins Ranch, cattle rotationally graze privately owned and public rangeland at the Halsey National Forest, as well as cereal rye planted on corn silage acres.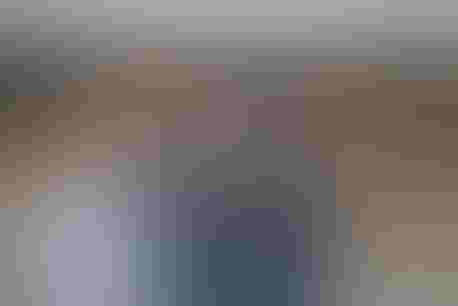 FEEDLOT TOUR: Steve Nelson (left), Zippy Duvall and Craig Uden discuss different production practices used at Darr Feedyard in late September.
For the Atkins family and other producers in Nebraska, property taxes and tight margins are among the biggest concerns going into 2017.
"Whether or not we're profitable, we pay property taxes every single year," said Sallie Atkins, who previously served as executive director of the Nebraska Beef Council and now serves as agriculture director for U.S. Rep. Adrian Smith, of Nebraska's 3rd Congressional District. "We pay property taxes every year, but our input costs, our overhead and fixed costs continue to rise. It becomes harder and harder for all of us to stay involved in production agriculture, especially when crop and livestock markets are as depressed as they are. But for young people to get started, it's virtually impossible."
Atkins added regulations continue to be a concern for producers — most recently EPA's proposal to reduce the aquatic level of concern for atrazine from 10 to 3.4 parts per billion. "We need more coalitions than ever before. We need to come together and speak with one strong voice," she said.
"Right now, low commodity prices are the big challenge," added Atkins' husband, Al. "Producers are going to be tightening belts, re-assessing some things and cutting down on capital investments. I think every farmer and rancher knows this is a cycle; you have to take the good years with the bad years."
The second stop on Duvall's tour was Darr Feedyard near Lexington, where corn, corn silage and distillers grain are used to feed out about 100,000 head of cattle a year. To return nutrients back to the land, manure from the feedlot is applied back on corn silage acres, and cover crops are also planted to graze cattle.
Craig Uden, owner of Darr Feedyard and 2016 president-elect of the National Cattlemen's Beef Association, said one solution to an excess supply of grain and protein is international trade. "We've seen an increase in the export industry the second half of 2016, and we've been able to grow domestic consumption," Uden said. "We've got a growing supply of grain and proteins, and the best way to market grain is to feed it through livestock. Trade lifts all ships when it comes to agriculture."
That's where the Trans-Pacific Partnership, a free-trade agreement between 12 Pacific Rim countries, including the U.S., would come in — if it's approved by Congress, Uden added.
For example, Japan is the leading importer of Nebraska beef, but the current tariff on U.S. beef going into Japan is 38.5%. The TPP would reduce it to 9% over a 15-year period. "If we don't pass TPP, we keep the tariff at 38.5%, and the tariff on Australia beef going into Japan is already down to 27%, an 11% advantage over us — and their tariff continues to move down. Just from Japan, we're losing $400,000 a day in the U.S. by not having TPP," he said. "We have a growing quantity of high-quality cattle. Now, we need the ability to continue to grow markets abroad."
"The U.S. needs to be a leader and set the bar on international trade," Uden added.
Looking to the future
Moving into 2017, Duvall noted tight margins and low commodity prices are something producers across the U.S. are dealing with. USDA's Economic Research Service forecasts 2016 net farm income at $71.5 billion in 2016, down 11.5% from 2015 and the lowest since 2009.
That's why Duvall said unity is critical to moving forward on developing the 2018 Farm Bill, especially after the last farm bill passed two years behind schedule. Earlier this year, Duvall appointed a group of 16 state Farm Bureau staff members and two AFBF staff to serve on a Farm Bill Working Group to evaluate and address issues that arise in developing the next farm bill, and to educate members on the farm bill.
"There isn't a crisis across all of rural America, but on an individual basis, there are some crises in rural America today," Duvall said. "After another season like this, with low commodity prices, by the time we get a 2018 Farm Bill, we may be in a crisis."
During his last stop in Nebraska, the Sherman/Valley County Farm Bureau annual meeting in Ord, Duvall told the audience that solidarity is more important now than ever to meet these challenges while feeding a hungry world. "If we all come together and unite in one voice, we can move the needle in the right direction," Duvall said. "I think the best and most productive years in agriculture are right in front of us."
Subscribe to receive top agriculture news
Be informed daily with these free e-newsletters
You May Also Like
---