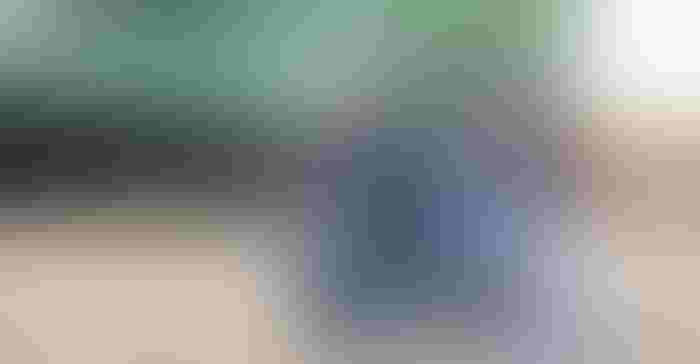 "I never thought I'd have the chance to farm."
You can still hear the awe in Seth Lambert's voice as he shares his story — one of a young man who wanted a life in agriculture but knew he needed to go beyond his grandparents' 200-acre farm in Ohio.
Seth's parents had rented out the ground during his high school years, so he went west in search of an agricultural career, minus a big-city college. The internet led him to Western Illinois University, in the heart of the agricultural Midwest.
"I had full intentions of going back home when I came to Western," Seth recalls. Then he started working for local farmers and got to know McDonough County. It felt like home.
"After four years, I didn't want to go home at all. I just liked it that much here," he says.
As you might imagine, a young woman quickly became part of that equation. Seth was a salesman at the local John Deere dealership when he and Jessica started dating. Before long, he was helping her dad on the farm.
Awkward? Only if it didn't work out! Jessica says she, Seth, and her parents, Dean and Debbie Ruebush, talked it through, because they'd just started dating.
"I was dating his daughter but kind of dating him, too!" Seth admits.
The leap of faith paid off for all of them, because a year later, Seth asked Dean for his daughter's hand — in the combine, of course.
"Our whole love story definitely centers around agriculture," Jessica says, laughing. Around the same time, Seth left the sales job and came to the farm full time.
Today, Seth and Jessica raise corn and soybeans with her parents, and are raising the sixth generation on their Macomb, Ill., farm. Jessica works full time at WIU as director of creative and marketing services, coordinating design and brand management for the university. They're parents to Addison, 6, and Rhett, 4.
Training up
Seth and Dean have worked together — and learned together — for 11 years now.
"I'm just very fortunate and thankful for that opportunity. And for having Dean for a teacher," Seth says. "He's saved me from making mistakes early on."
Seth credits Dean with helping him with money and investments. "Making smart financial decisions when you're younger puts you in a better position when you're older," he says. "Dean taught me not to get too caught up in all the fancy new stuff. Put your money where you're going to get the biggest return."
Seth also helped Dean move his cash flows from paper to computer, with Dean teaching him the numbers as they went. Initially, they started out as employer and employee, with Dean paying a salary and occasional bonuses. Over time, Seth began renting land and developed a line of credit. As they've picked up more ground, they've split everything. It's an informal partnership, sharing equipment, labor and ground, with different percentage splits on different pieces of ground. They've considered incorporating but are both happy with their current arrangement.
"We try to make that work and have it be fair for everybody," Seth says.
Meanwhile, they're starting to look at transition planning. While no one's ready to make a retirement or business transition yet, they're definitely looking at how it might work.
Seth and Jessica are members of the 2022 Class of Cultivating Master Farmers, a two-year mentorship program between young farmers and Master Farmer award recipients sponsored by Farm Credit Illinois, Compeer Financial, Illinois Farm Bureau, Growmark, Bayer and Prairie Farmer.
They count themselves fortunate to learn business planning from folks like Marty Marr, a 2019 Master Farmer. Marr farms with his brother and two sons; they operate as two different entities but with a joint partnership for the equipment and inputs. Seth says they got to talk at the last CMF event and felt like the Marr partnership structure might work for them.
"That's something we're circling around on now and might be a good fit for us," Seth says.
 And while CMF hasn't been able to meet as often as any of them would like due to the pandemic, Seth says he and Jessica have still learned a lot.
"It's great being around like-minded people — just the excitement in the air," he describes. "I can tell those older farmers are just as interested in us as we are in them."
About the Author(s)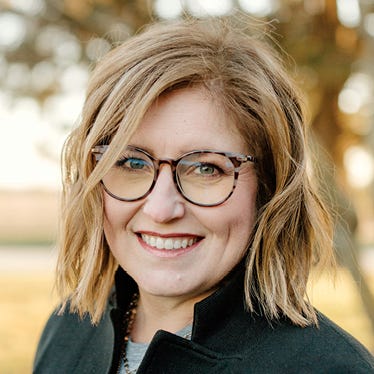 Senior Editor, Prairie Farmer, Farm Progress
Holly Spangler has covered Illinois agriculture for more than two decades, bringing meaningful production agriculture experience to the magazine's coverage. She currently serves as editor of Prairie Farmer magazine and Executive Editor for Farm Progress, managing editorial staff at six magazines throughout the eastern Corn Belt. She began her career with Prairie Farmer just before graduating from the University of Illinois in agricultural communications.
An award-winning writer and photographer, Holly is past president of the American Agricultural Editors Association. In 2015, she became only the 10th U.S. agricultural journalist to earn the Writer of Merit designation and is a five-time winner of the top writing award for editorial opinion in U.S. agriculture. She was named an AAEA Master Writer in 2005. In 2011, Holly was one of 10 recipients worldwide to receive the IFAJ-Alltech Young Leaders in Ag Journalism award. She currently serves on the Illinois Fairgrounds Foundation, the U of I Agricultural Communications Advisory committee, and is an advisory board member for the U of I College of ACES Research Station at Monmouth. Her work in agricultural media has been recognized by the Illinois Soybean Association, Illinois Corn, Illinois Council on Agricultural Education and MidAmerica Croplife Association.
Holly and her husband, John, farm in western Illinois where they raise corn, soybeans and beef cattle on 2,500 acres. Their operation includes 125 head of commercial cows in a cow/calf operation. The family farm includes John's parents and their three children.
Holly frequently speaks to a variety of groups and organizations, sharing the heart, soul and science of agriculture. She and her husband are active in state and local farm organizations. They serve with their local 4-H and FFA programs, their school district, and are active in their church's youth and music ministries.
Subscribe to receive top agriculture news
Be informed daily with these free e-newsletters
You May Also Like
---