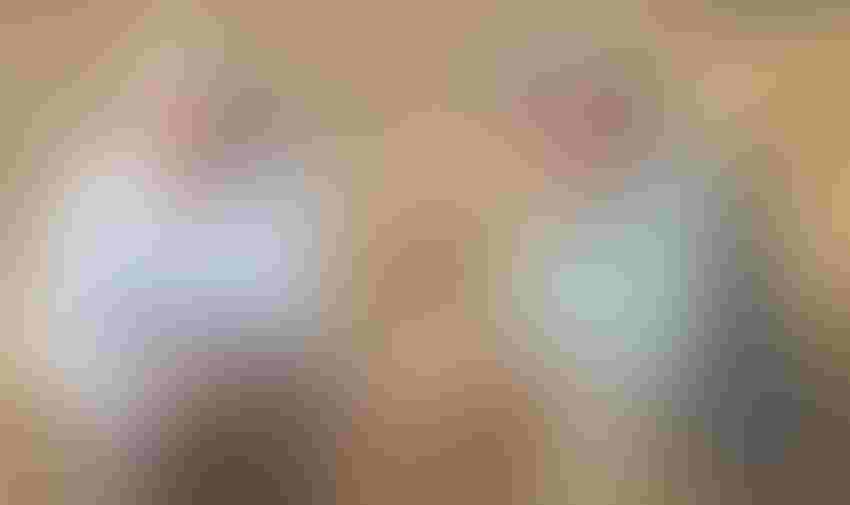 Washington State University is engaged in a project to provide broadband statewide.
USDA ARS
For thousands of households across Washington state, participation in banking, health care, work, school, and even democracy is difficult, or even impossible, due to unreliable access to high-speed internet.
Washington State University Extension is collaboratively leading the charge to expand that access.
When the Washington State Broadband Office reached out to WSU Extension for help in 2019, the university's outreach arm was already well positioned.
"We've been doing this work for more than a decade," said Mike Gaffney, assistant director of WSU Extension.
About 10 years ago, Extension took the lead in creating the Broadband Action Team model — community-driven teams that work to understand and solve connectivity and accessibility needs at the county level.
The impact from WSU Extension's broadband groundwork was apparent during WSU's COVID-19 response. In 2020, WSU tasked Extension with setting up drive-in Wi-Fi access points across the state, mostly at Extension offices, so rural students could continue to learn remotely.
Credit for success
Much of the credit for these initial broadband successes goes to two Extension professionals: senior associate and leader of WSU's Program for Digital Initiatives Monica Babine, who is now retired, and Stevens County Extension director Debra Hansen.
"Based on our decade-long work creating Broadband Action Teams and our expansion of the drive-up Wi-Fi access program, the Broadband Office reached out to contract with Extension," Gaffney said. "We will provide nearly $8 million in local broadband access and digital equity planning support."
In Extension's wheelhouse are the tools to be effective.
"This work is very familiar to Extension," Gaffney said. "We engage the public, convene and facilitate meetings, and bring in topic-specific expertise, so this is translating a solid Extension skill set to the broadband arena."
On the line is more than $42 billion in funding that will be allocated by Congress to the states via the Broadband Equity, Access, and Deployment Program. For Washington state, that could mean hundreds of millions of dollars to expand access to broadband beginning October 1, 2023, the start of the federal fiscal year.
"If we implement fully inclusive, locally developed planning that helps Washington obtain funding to address gaps and improve broadband access, particularly to inequitably underserved communities, that is such incredible work," Gaffney said. "We are supremely motivated."
Directing funds
Gaffney points out that the question becomes how to flow direct-funding support and in-kind contributions through Extension: "That question has 68 different answers — one for each county, plus 29 Native nations."
The impact from statewide broadband expansion will have enormous ramifications, according to Gaffney.
"Broadband is the rural electrification of the 21st century," he said. "We see broadband access not as a luxury or a privilege but as a necessity for full participation in modern society. That is so directly in line with the philosophy of the land-grant system and the mission of WSU Extension, to help residents and communities improve their quality of life by virtue of access to institutional resources."
"That really makes this a powerful project."
Source: Washington State University
Subscribe to receive top agriculture news
Be informed daily with these free e-newsletters
You May Also Like
---