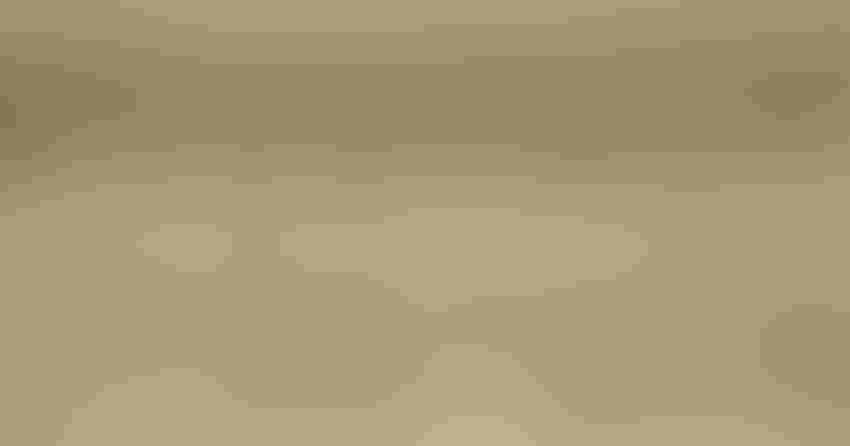 The percentage of ag debt held by USDA, either through its direct loan program or guaranteed loan program, has varied over the years. But for people that struggle it's an extremely important source of credit, according to Stephen Carpenter.
qingwa/Getty Images/iStockphotos
The Inflation Reduction Act passed by Congress in August is providing many things to many people, including paying down the debt of 11,000 farmer borrowers who were delinquent on their FSA direct or guaranteed loans.
So how did the Inflation Reduction Act, which was supposed to be aimed at rebuilding the nation's transportation infrastructure, come to help distressed borrowers who had fallen behind on their Farm Service Agency loan payments.
That's a complicated story dating back to the 1990s when a group of Black farmers filed the first in a series of lawsuits claiming the U.S. Department of Agriculture had discriminated against them in making crop production loans and providing other farm program benefits.
Stephen Carpenter, deputy director and senior staff attorney with the Farmers Legal Action Group Inc. or FLAG, discussed that and subsequent lawsuits filed by African American, Hispanic and Native American growers leading up to the IRA legislation during a National Agricultural Law Center webinar.
Pigford case
"The initial lawsuit, which is generally known as the Pigford case, never went to trial," said Carpenter. "It was settled, and the settlement created a process where people could file a claim alleging they were discriminated against in the USDA lending process.
"Essentially, if you prevailed in your claim, you received $50,000 in cash plus $12,500 that went into your IRS account. In the end, you have 25,000 to 26,000 class members in Pigford, and about 13,000 to 14,000 of them prevail, and those people get about $1 billion."
Because a number of farmers did not submit their discrimination claims within the deadline for Pigford 1, a second lawsuit was filed, NRA Black Farmers which is generally referred to as Pigford 2.
"You had a very unusual and bizarre situation where more people filed a claim late than filed on time," said Carpenter. "So, Congress, in conjunction with the courts, agreed that these folks could have a claim of action, and you have a second Black farmer case with somewhat different rules. Again, about 12,000 people prevail in their arbitrations and receive about $1 billion."
A third case, known as Keepseagle, was filed with the same kind of legal arguments except the potential class was Native American farmers. "This case was also settled and Congress appropriated about $800 million to fund payments," he noted. "In this case, not all the money was spent, and the balance went to creating a foundation that works on behalf of Native American farmers and ranchers."
Other cases
Two other cases, generally referred to as the Love and Garcia cases, were also brought against USDA. Garcia was filed on behalf of Hispanic or Latino farmers and was not certified as a class. "In the Love case, the class definition shifted from time to time, but it's often referred to as the women's case," he noted. "Although no class was certified, USDA created an administrative claims process, which somewhat mirrored the settlement processes for the other cases.
"A couple of things are notable about them in retrospect. None of the cases actually sought to create structural reform at USDA. These cases were very controversial at the time, and it was kind of an open question of whether courts could even really do it very well. In the end, there's a little bit of reform, but it's basically an issue of money.
Taken together about 30,000 people were able to persuade an independent adjudicator they were discriminated against. "Not everybody won. But about 60% of all the claimants were able to sit down with someone appointed by the court and convince them discrimination did occur."
Fast forward to 2021. As the Biden administration begins to make USDA appointments, its nominees stress they will take civil rights "very seriously," said Carpenter.
American Rescue Plan
Thus, one of the first pieces of legislation proposed by the president, the American Rescue Plan Act or ARPA, contained a provision that sought to help people that were technically known as socially disadvantaged farmers and ranchers by providing payments to those who had outstanding farm loan debt.
"We're talking about modestly-sized farms as an eligibility requirement," he said. "The Farm Service Agency loan program is one of the few USDA programs that targets modestly sized farms and provides operating and real estate loans that help people farm and keep them in farming.
"The percentage of ag debt held by USDA, either through its direct loan program or guaranteed loan program, has varied over the years. But for people that struggle it's an extremely important source of credit. It's thousands of borrowers and very important for farmers of color."
Without much discussion ARPA included a provision that said if you were a socially disadvantaged farmer, USDA basically would forgive your FSA loan debt.
"You can criticize that in different ways," said Carpenter. "Even if people were discriminated against in the past, they aren't necessarily borrowers now. So, the fit if you're trying to remedy past discrimination is obviously not 100%."
Before USDA could implement those provisions, it was sued by farmers who argued the new law discriminated against farmers who were not socially disadvantaged or were, in effect, victims of reverse discrimination.
"There were, I believe, 13 cases filed, and they received preliminary injunctions blocking the implementation of those provisions," he said. "In the first hearings, the federal courts were sympathetic to the plaintiffs' claims that if you want to stop discrimination you should stop creating policies based on race.
"The Justice Department defended them in court, but not everybody was thrilled with the way the Justice Department did it because the Department was, if you read the briefs closely, not willing to argue the discrimination is ongoing which probably would have hurt the defense of the statute."
Intervention sought 
A number of organizations, including some farm groups that haven't been involved in civil rights issues, according to Carpenter, sought to intervene.
"You have a super convoluted massive litigation – 13 cases, multiple injunctions," he noted. "In the end, USDA was frozen in its tracks from implementing the program in terms of socially disadvantaged farmers."
That's where things stood until last summer when Sen. Joe Manchin, D-W. Va., and a group of other Democrats put together a compromise plan for improving the nation's transportation infrastructure that became the Inflation Reduction Act of 2022.
Like other legislation that has struggled in an evenly divided Congress, the bill included a number of provisions not related to infrastructure. For openers, it repealed the American Rescue Plan Act provision that created the debt payment forgiveness program for socially disadvantaged farmers and replaced it with another.
"You could say this program, which arguably was based on race, now instead takes into account class," said Carpenter. "The way you get substantial relief under the IRA is that you qualify as a distressed borrower or your farm operation is at financial risk. A great deal is left to USDA to interpret and flesh out. What's clear is the ARPA provisions regarding debt are gone."
In its first action on Oct. 18, USDA provided $800 million to "distressed borrowers to help cure delinquencies and resolved uncollectable farm loan debts," according to a USDA press release. Nearly $600 million went to the accounts of about 11,000 borrowers who were 60 or more days delinquent on their FSA direct or guaranteed loan as of Sept. 30, and $200 million to borrowers who had carryover debt from past loan liquidations.
More steps will be taken, including implementation of Section 22007 of the IRA which provides $2.2 billion in financial assistance for farmers "who have experienced discrimination in USDA's lending programs. USDA had been receiving comments on how the section should be implemented.
For more information visit https://www.farmers.gov/inflation-reduction-investments/assistance.
Subscribe to receive top agriculture news
Be informed daily with these free e-newsletters
You May Also Like
---