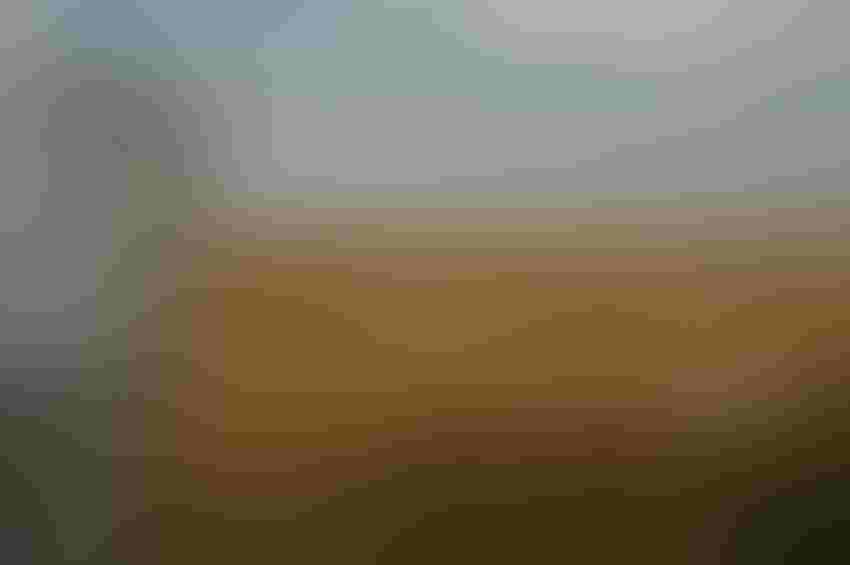 How will the Trump Administration repond to the needs of Rural America?
I hope it's not a precursor of what's to come that President Trump waited until last to name a candidate for Secretary of Agriculture. One can only hope that waiting until the day before his inauguration doesn't suggest that agriculture is less important than all of the other cabinet positions he's already nominated.
I hope that's not the case —but I fear it is.
Trump's nominee, former Georgia Governor Sonny Perdue, is receiving support across the board from agriculture organizations: American Farm Bureau Federation, American Soybean Association, National Cattlemen's Beef Association, Plains Cotton Growers, the National Cotton Council, National Corn Growers, and others. Spokesmen for the organizations praise Perdue for his experience as administrator of a large, diversified state, as well as his background as a businessman. Most important to many, however, is that he comes from the ranks of agriculture, trained as a veterinarian.
The agriculture industry is expressing its hope that Perdue, as Ag Secretary, will work to roll back burdensome regulations that affect farm and ranch efficiency, that he will strive to strengthen rural America, and that he will recognize the significant contribution that farms, ranches, and forests make to the U.S. economy.
I hope the agriculture industry gets the attention it deserves. Still, I'm skeptical. Rural America has not received its due during any administration of the past few decades. That has been easy to explain. Urban areas have more representation in Congress, and representation from agricultural areas has been declining for years. So, despite the best intentions of agriculture secretaries, funding for rural programs — including farm programs — has not been a high priority. In fact, legislators from both right and left sides of the aisle have promoted cuts to ag programs or reallocation of funds to areas other than commodity program safety nets.
Recall the difficulties involved in getting the last two farm bills passed, and the continued pressure to cut funding for programs that help farmers and ranchers when prices go sour or weather turns against them.
Maybe things will be different this time. For one thing, many congressmen, as well as President Trump, owe their offices to rural voters. Rural Americans made the difference; they put Mr. Trump in the White House and Republicans in charge of both Houses of Congress. It will be up to farmers, ranchers, and other rural residents to make certain all these officials remember that.
A bit of skepticism is order, especially given the early positions Mr. Trump expressed about trade agreements, most of which ag experts believe are and will be beneficial to agriculture. For years, ag exports have been the bright spot in the U.S. trade imbalance. Backing away from trade pacts now could jeopardize that advantage.
Skeptical, I am, but I also retain more than a bit of optimism. But to make certain that agriculture is not really the last thing on President Trump's agenda, farm organizations will be well-served by letting the new secretary know what they expect, and by reminding their congresspersons about who put them back in office.
About the Author(s) Senior Content Director, Farm Press/Farm Progress
Ron Smith has spent more than 40 years covering Sunbelt agriculture. Ron began his career in agricultural journalism as an Experiment Station and Extension editor at Clemson University, where he earned a Masters Degree in English in 1975. He served as associate editor for Southeast Farm Press from 1978 through 1989. In 1990, Smith helped launch Southern Turf Management Magazine and served as editor. He also helped launch two other regional Turf and Landscape publications and launched and edited Florida Grove and Vegetable Management for the Farm Press Group. Within two years of launch, the turf magazines were well-respected, award-winning publications. Ron has received numerous awards for writing and photography in both agriculture and landscape journalism. He is past president of The Turf and Ornamental Communicators Association and was chosen as the first media representative to the University of Georgia College of Agriculture Advisory Board. He was named Communicator of the Year for the Metropolitan Atlanta Agricultural Communicators Association. More recently, he was awarded the Norman Borlaug Lifetime Achievement Award by the Texas Plant Protection Association. Smith also worked in public relations, specializing in media relations for agricultural companies. Ron lives with his wife Pat in Johnson City, Tenn. They have two grown children, Stacey and Nick, and three grandsons, Aaron, Hunter and Walker.
Subscribe to receive top agriculture news
Be informed daily with these free e-newsletters
You May Also Like
---