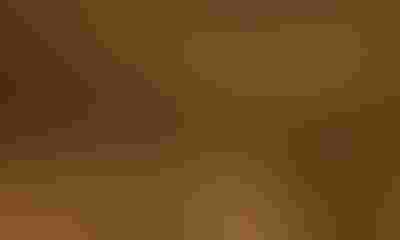 Animal rights activists seeking a vegetarian agenda are the momentum behind the cage-free chicken movement, says Ken Klippen, president of the National Association of Egg Farmers.
Consumers in the marketplace, notably the 'millennials,' are the force behind the movement for cage-free egg production, even though they do not clearly understand the term, says John Brunnquell, president and founder of Egg Innovations, LLC, Port Washington, Wis.
The two participated in a panel discussion on the increasing demand of food companies sourcing eggs from cage-free operations at the recent 2016 Midwest Poultry Federation Convention in St. Paul.

Who is forcing the cage-free chicken issue?
 Klipper called the United Egg Producers' support last fall of McDonald's transition to cage-free eggs over the next decade an industry "tipping point." Klipper, who once worked for UEP, does not agree with its direction on the issue.
"The National Association of Egg Farmers is working to resist the forced transition to cage-free eggs," he said. NAEF has more than 250 egg farmer-members, mostly small family farms with chickens ranging in number from 8,000 to more than 5 million chickens.
"We believe in free-choice," he added. "We are not anti- cage-free."
Klipper said he is more concerned about animal rights groups who are behind many of the cage-free efforts. Animal rights groups, such as the Humane Society of the United States, are pushing the issue, not consumers.
"They are gaining ground but their goal line isn't just cage-free," he said. "They want to get rid of [livestock and poultry] industries and all meat eating."
Brunnquell heads up an organic free-range, pasture-raised egg company that spans from Wisconsin to Kentucky.
"Ken and I agree that decisions should be made in the marketplace," he said. "Where we disagree, is that the market is already telling us what it wants."
Brunnquell went on to cite results from various surveys that indicate preferences of new consumers—millennials, defined being born from 1980-1995.
"Food is sacred to them and they want to know how their food is raised," he said. Taste and animal welfare are key purchase drivers.
"Cost is not a factor," he added.
Data he shared included:
•43% of millennials distrust major food companies
•75% want more transparency
•83% consider animal welfare when they buy food
Still, he pointed out, about half of those surveyed think poultry raised 'cage-free' also meant they are raised outside. And 73% of them were unaware that 'cage-free' still meant chickens were raised in confinement.
"Better education is needed," he said. "Consumers are clearly confused."
And once they learn and understand the various terms, Brunnquell said poultry raised in cage-free environments won't be enough. These young consumers will want eggs coming from free-range chickens.
"We need to be highly responsive to the market and this new generation of buyers," he concluded.
Subscribe to receive top agriculture news
Be informed daily with these free e-newsletters
You May Also Like
---