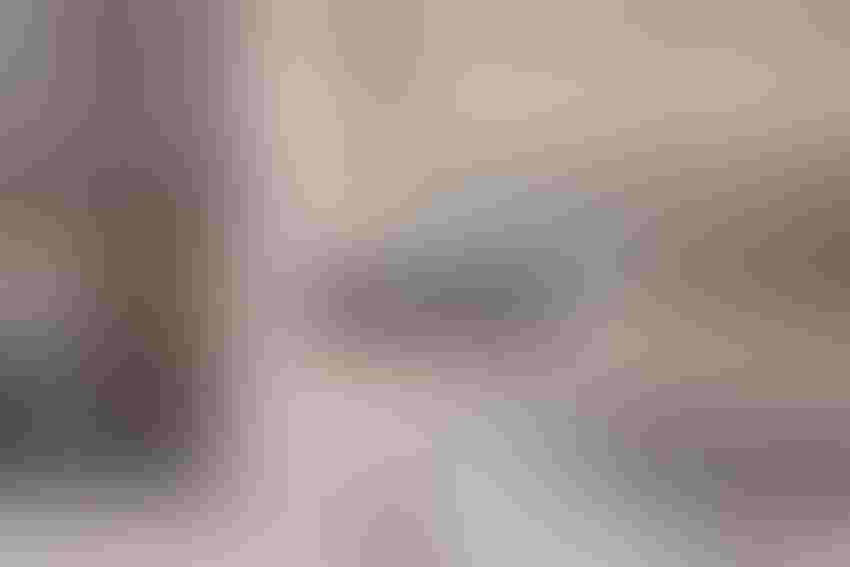 The deadline for submitting comments to EPA is Jan. 30, 2023
jimfeng / iStock / Getty Images Plus
Farmers and commodity groups are being urged to file public comments with the Environmental Protection Agency on proposed changes to the agency's Endangered Species Act Workplan, which will have significant impact on how pesticides are registered, labeled, and used in the United States.
The proposed regulations are complicated and far reaching and could impact everything from spray drift to surface runoff.
To increase awareness of the proposed regulations, Rod Gurganus, the North Carolina State University Cooperative Extension agent in Beaufort County, hosted a Dec. 5 webinar where a rundown on the EPA Endangered Species Act Workplan was presented.
In the webinar, Don Parker, vice-president of technical services with the National Cotton Council; and Rebeca Haynie, senior regulatory manager at Syngenta, provided background and details on EPA's Endangered Species Act Workplan.
Haynie noted that on Nov. 16 EPA published an update to its ESA Workplan which includes interim ecological mitigation and other pesticide label language. Haynie said EPA particularly welcomes comments on the feasibility of implementing these measures and how the agency should adjust measures to account for the risks and benefits of a pesticide.
Public comments on the changes are due Jan. 30, 2023. Both Haynie and Parker said time is of the essence in submitting comments by the deadline. Both stressed that comments from farmers illustrating their actual experiences using pesticides are far more valuable and effective than form letters submitted to EPA.
Reducing offsite movement of pesticides
"EPA is specifically asking for comments on these measures and how they should adjust them. EPA has proposed a variety of label language and mitigations. They are looking at how to reduce offsite movement of pesticides," Haynie said.
Haynie noted that the new regulations are complicated and numerous. She said some of the regulations are geared to reduce surface water runoff mitigation across all soils for pesticides that are highly mobile or moderately mobile.
It include provisions such as do not apply herbicides during rain. And, do not apply herbicides when a storm event likely to produce runoff from the treated area is forecasted by NOAA/National Weather Service, or other similar forecasting service, and forecasted to occur 48 hours after application.
"We're not crazy about this language. We're hoping we can generate some good comments whether directly from the end users or through your commodity groups," Haynie emphasized.
Other mitigations are proposed to reduce herbicide runoff and include such practices as using cover cropping or grass waterways or contour faming. Haynie said most of these are pulled from some of the NRCRS (National Resource Conservation Service) Best Management Practices.
"They make sense, but they may not make sense if you're in the Coastal Plain of North Carolina where you may not have a terrace. That's where EPA and the Services (Fish and Wildlife Services and the National Marine and Fisheries Services) will really benefit from the comments of the actual growers," she said.
The regulations call for additional measures to control spray drift and expand the list of conservation areas with buffer restrictions. "It's very specific. EPA is asking for feedback on how they should consider wind directional buffers; how they should consider a reduced buffer when you're using drift reduction technology. They are trying to take into account the practices that the growers are already using and reflect that on the product labels," Haynie said. 
"The registrants can comment, that's fine. But what the EPA really puts a lot of weight on is comments from the actual end users. That's where I really encourage you all and appreciate the input because what bad looks like is nobody comments and then we end up with a set of restrictions that are overly burdensome and nobody can follow and at the end of the day, nobody wins," Haynie emphasized.
Protect the species
When the Endangered Species Act was passed in 1973, it included language saying any federal agency taking an action that may affect an endangered species or its habitat must consult with the Fish and Wildlife Services or the National Marine and Fisheries Services. He said together these two agencies are known as "the Services."
"The Services are required to protect the species. It doesn't matter what the costs are or what they have to do, their job is to protect the species, according to the law. Originally this was more for projects, building a highway, that the different people have to consult with the Services to get the permits to how they are going to protect the species," Parker explained.
Parker pointed out that EPA's work falls under FIFRA (Federal Insecticide, Fungicide, and Rodenticide Act) which is a different law than the Endangered Species Act. Parker said FIFRA requires EPA, in a timely fashion, to evaluate the safety of pesticides for humans, to do an assessment of any type of an environmental consequence of those products and to do a risk/benefits analysis to see if that product can be registered. He said this must be done in a timely manner.
"The Services do not have a timely manner clock, the same deadlines that EPA has. EPA has a huge number of products that they have to look at. And every 15 years; they have to look at those again. The conflict came in that whenever that law was passed, that technically made it where legally EPA was supposed to consult with the Services before they registered the product," Parker explained.
Parker said the Services had to do a biological opinion, but they did not have to use the same data that EPA had. The Services had the option of using their own data. If data was not available, they are given an option of a biological opinion.
"EPA is required to have the science and the data. That's where the conflict came in. It was not a workable solution for EPA to make its timely decisions based on its legal requirements under FIFRA. EPA, in many instances would make a decision to register a product and seek consultation with the Services," Parker said.
Parker said there were delays which led to many lawsuits being field by NGOs or non-governmental organizations. He said many of the NGOS that filed lawsuits were activist groups opposed to the use of pesticides.
"Because those lawsuits kept piling up, this has become a major issue for EPA. In recent years, they have been adding up a lot more to where EPA has a backlog of court-issued mandates that give them until certain dates to get this consultation process completed for these products. This has pushed EPA to where in the past year, they are making a massive effort to try to find a pathway to work with the Services and to maintain the registration of these products," Parker said.
This all led to the proposed rule changes. Again, Parker, like Haynie, urged farmers to file original comments and provide specific examples of how they safely use herbicides.
"They (EPA) are still trying to figure out what that process is going to be, and as they identity some of these potential risks for endangered species, they are looking at new ways to make sure they mitigate those risks," Parker said.
The web address to submit comments is: https://www.regulations.gov/docket/EPA-HQ-OPP-2022-0172
Subscribe to receive top agriculture news
Be informed daily with these free e-newsletters
You May Also Like
---