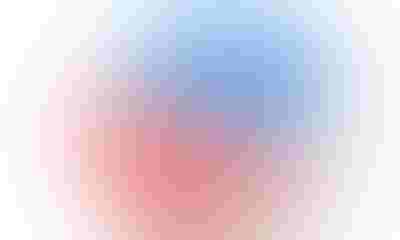 Agriculture policy hasn't been on the front burner this election cycle, and there hasn't been a plethora of reporting of the candidates' views on the topic, but here's a few items we've pulled together.
What about agriculture? – The American Conservative, Feb. 4, 2016
Agriculture policy may be one of the least talked about issues in the 2016 presidential race. Donald Trump's positions put him directly in the pocket of Big Ag.

Where do Clinton, Trump stand on agricultural issues? It's not talked about often on campaign trail. (Photo: 3dfoto/Thinkstock)
The one thing Hillary Clinton cares about most when it comes to food, Mother Jones, July 27, 2016
The Democratic party platform is short on food policy details, but Clinton promoted GMOs as Secretary of State, showed signs of appreciating organic foods as first lady and she's aligned with Ag Secretary Tom Vilsack.
Where Hillary Clinton and Donald Trump land on food and farming issues, modern farmer, Sept. 7, 2016
Neither speaks much about farm or food issues, but much can be implied from their stances on other subjects.
2016 presidential candidates on agriculture and food policy, Ballotpedia
What the candidates and their party platforms say about agriculture and food issues.
Trump garnered a lot of press for naming an Agricultural Advisory Committee. Thus far, Clinton hasn't publicly announced a similiar committee.
Trump names six U.S. governors as agricultural advisors, Reuters, Aug. 16, 2016
Donald Trump named 64 agricultural policy advisors, including the governors of Iowa, Kansas, North Dakota, South Dakota, Oklahoma and Nebraska and former agriculture secretary John Block.
Trump announces Ag Advisory Committee members, FarmFutures, Aug. 17, 2016
In Farm Futures survey, farmers favored Trump 73% to 10%. Charles Herbster is national chairman of committee.
Donald Trump's Rough Rider, The New York Times, Sept. 12, 2016
Sid Miller is on agriculture advisory committee for Trump and is Texas agriculture commissioner.
Speculation has begun on who the candidates would name to cabinet posts.
Insiders game out Clinton's Cabinet, Politico, Aug., 3, 2016
Tom Vilsack may find a place. Is Debbie Stabenow in the running to be secretary of ag?
Did Christie just help make a Trump cabinet pick?, NJ.com, Aug. 9, 2016
Bruce Rastetter is reported to be a leading candidate to be Trump's agriculture secretary.
Subscribe to receive top agriculture news
Be informed daily with these free e-newsletters
You May Also Like
---