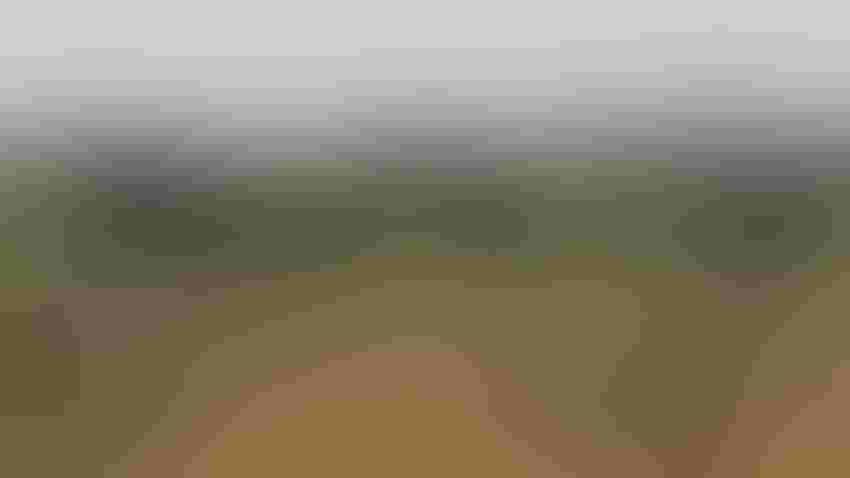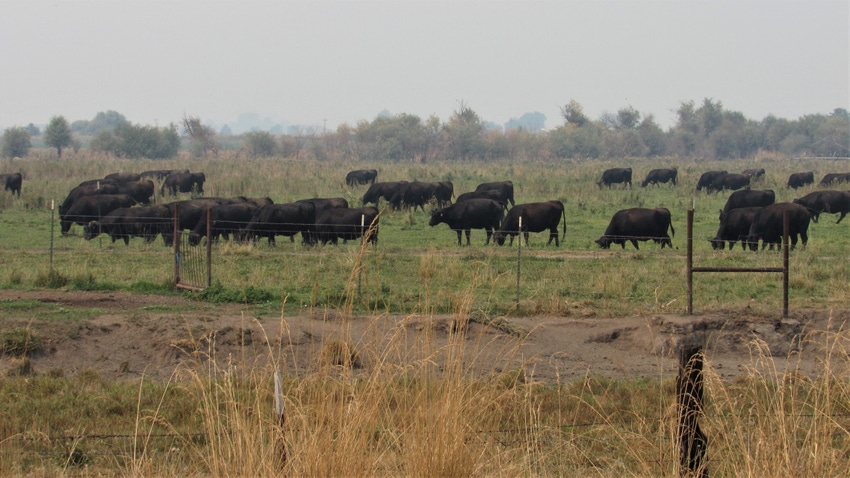 Cattle graze under smoky skies in Scott Valley, Calif., just south of the Oregon state line. A Western lawmaker is holding a hearing to discuss the effects of wildfire smoke.
A key congressional committee chairman from the West is holding a hearing Thursday to discuss the effects of wildfire smoke on air quality and public health.
Rep. Greg Walden, R-Ore., who chairs the House of Representatives' Energy and Commerce Committee, will convene the panel's environmental subcommittee for a discussion titled "Air Quality Impact of Wildfires: Mitigation and Management Strategies". The hearing in Washington, D.C. will be streamed online beginning at 10 a.m. Pacific time.
Walden's district in southern Oregon has been inundated by smoke from Western wildfires, including several major ones in Northern California. In late July, the Carr Fire started near Redding, Calif., and burned 229,651 acres, and currently the Hirz and Delta fires near Lakehead, Calif., have together charred nearly 100,000 acres and are still raging. Interstate 5 reopened to single lanes in each direction Monday after having been closed five days because of the Delta Fire.
"I hear one message loud and clear from concerned citizens throughout my district whose communities have been blanketed with smoke: something needs to change," Walden says. "This hearing will call attention to the impact of wildfire smoke on our health, and examine improvements that can be made to the way we manage our forests to help prevent the unnaturally catastrophic wildfire season that we are battling once again."
The hearing comes as smoky skies have caused numerous headaches for California growers. For instance, farms in the midst of almond harvest have been unable to pick up nuts as quickly as normal because of unhealthy air or morning dew, and this has put added pest pressure on nuts, University of California Cooperative Extension advisor Dani Lightle has reported. Wine grape growers have been concerned about smoke taint in grapes.
In July, Walden called for forest management reforms in the upcoming Farm Bill in response to the worsening wildfires in recent years. He cites studies by the Nature Conservancy, the U.S. Forest Service and others that suggest that active management of fire fuels can reduce the size and intensity of wildfires by up to 70 percent, and can reduce carbon emissions from wildfires by up to 85 percent.
To learn more about Walden's forest policy reforms, click here. More information on the hearing, including a background memo and live webcast, will be made available on the Energy and Commerce Committee's website.
Subscribe to receive top agriculture news
Be informed daily with these free e-newsletters
You May Also Like
---