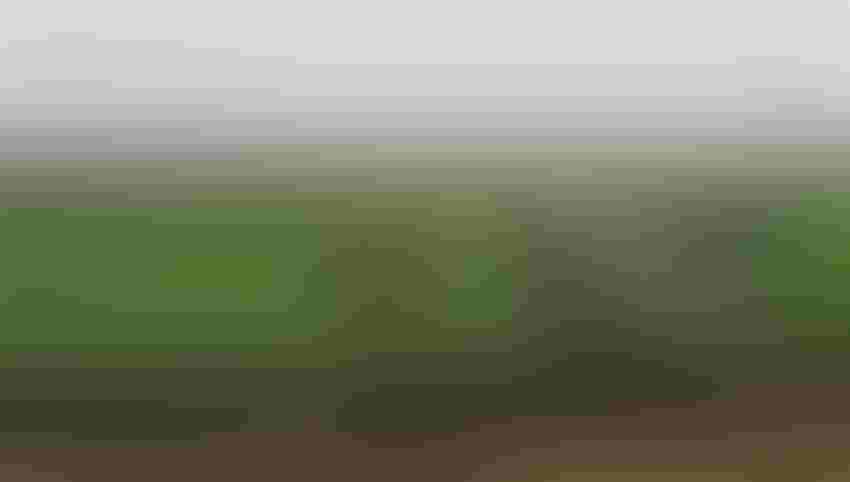 Farmworkers harvest lettuce in Watsonville, Calif., in 2019.
Tim Hearden
Western farm organizations are ubiquitous among a wide swath of agriculture, business and human rights groups urging incoming President Joe Biden and Congress to quickly pass comprehensive immigration reform.
The California Farm Bureau Federation, the Idaho Dairymen's Association, the Oregon Association of Nurseries and Western Growers were among more than 180 organizations that issued a joint statement Tuesday calling for reforms.
The groups described immigration laws as "decades overdue for an overhaul" and urged lawmakers to create a "modern, humane and effective immigration system." Such an overhaul should include a quicker pathway to citizenship for so-called "Dreamer" immigrants, who were brought to the United States as children.
"Strong leadership and bipartisanship from Congress and the administration, starting on day one, are critical to build an immigration system that works for U.S. families, grows our economy, and strengthens communities across our nation while welcoming immigrants who seek to contribute as critical partners in our society," the groups stated.
Biden to move quickly
Biden has said he'll move quickly today to send Congress an extensive immigration reform bill that includes an eight-year pathway to citizenship, according to ABC News. Republican lawmakers and conservative groups spoke out against it Tuesday, deriding the proposal as as massive amnesty for people in the U.S. illegally, The Associated Press reported.
In their statement, the pro-reform groups cited polling they say consistently shows broad, bipartisan support for immigrants and immigration reform. Recent polls have found that over 77% of Americans believe that immigration is good for the country and 78% believe DACA recipients should be able to remain in America, and a Fox News poll on Election Day found 71% of Americans support legal status for undocumented immigrants, the groups noted.
Historically, strong support has existed for immigration reform that addresses border security, expanded visa programs for high-skilled and agricultural workers, and regularizing the status of undocumented immigrants, the groups argued.
"We can create a modern, humane, and effective immigration system that upholds the best of America's promise: to be a nation where people can come from around the world to work, contribute, and build a better life for themselves, their families, and our society as a whole," the groups stated. "As we recover from COVID-19, the essential contributions of immigrants here today, and those to come tomorrow, will be critical to the health and well-being of American workers and their families. Our nation's immigration laws are decades overdue for an overhaul.
"To get this done, it will require the new administration and Congress to work together in a bipartisan manner. We stand ready to work together with you on this urgent, national imperative."
Groups sign on
Other Western groups who signed on to the statement included the Agriculture Coalition for Immigration Reform, the Arizona Chamber of Commerce and Industry, Dairy Producers of New Mexico, the Idaho Nursery and Landscape Association, the Monterey County Farm Bureau, the Oregon Dairy Farmers Association, United Fresh Produce Association, and the Utah Nursery and Landscape Association.
Companies signing on included Tyson Foods, Inc., Chobani, the Oregon Milk Co., and Driscoll's.
Immigration reform is one of numerous key ag policy issues that will likely be under consideration during the next session of Congress, or by executive action from the new administration. Others include dealing with COVID-19, trade policy, climate change, rural health care and broadband issues, farm financial stress and development of the next Farm Bill, which is due after the 2023 crop year.
The groups' statement comes after more than 200 arm and water organizations from 15 states sent a letter last week urging Biden and congressional leaders to address aging Western water infrastructure in any economic recovery package. Beyond financial support, the groups want the federal government to ensure the timely construction of water projects by streamlining the regulation and permitting processes, they said.
Subscribe to receive top agriculture news
Be informed daily with these free e-newsletters
You May Also Like
---