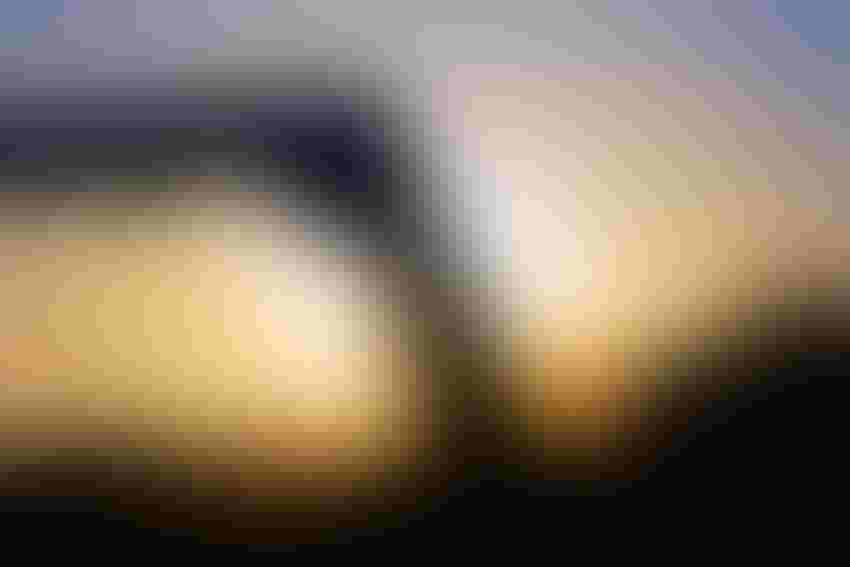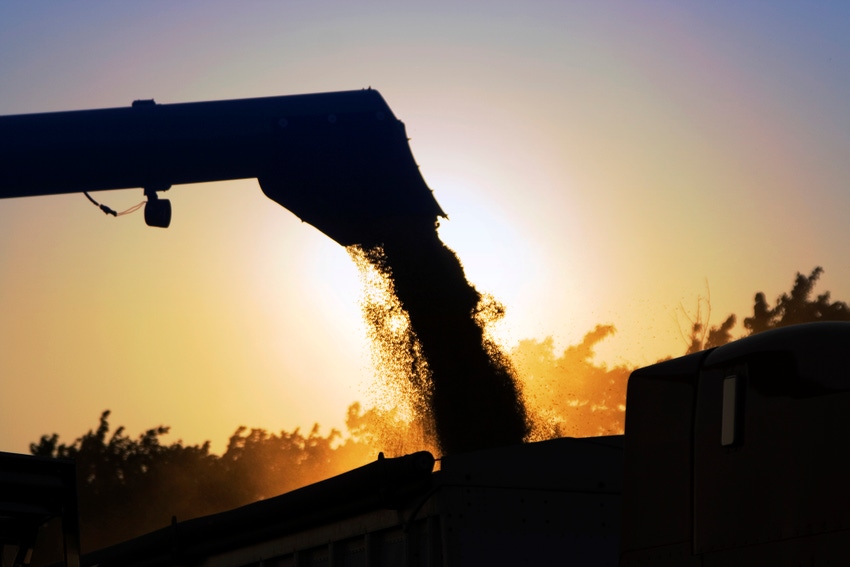 Higher prices after USDA's planting report on Friday spurred farmer selling of old-crop corn late on Friday and again Monday morning, Midwest grain dealers said.
The sales were moderate but more than the trickle of business reported in the weeks ahead of the report. No new-crop sales of corn or soybeans were reported as farmers apparently are awaiting the spring rallies that often occur in May or June.
Much of the selling was described as "give-up action" as farmers were anxious to sell in a higher market even though the cash prices likely missed price targets.
Soybean sales remained slow as the bearish acreage and stocks numbers on Friday sent Chicago futures lower with the May futures contract now in oversold territory on technical charts.
Rain and spring planting
Widespread rain throughout the Midwest since last week had Iowa and Illinois dealers predicting that spring planting of corn and soybeans could be delayed a few days.
Crop insurance starts days for corn range from late this week to late next week, but dealers on Monday said wet fields could sideline farmers a few days beyond those dates. The delays were not expected to be serious and hot weather forecast for this weekend could quickly dry fields.
"We are wet. We have water standing in some low spots. We are a ways from doing anything right now," a central Illinois grain dealer said of the wet fields. Crop insurance would allow corn planting there beginning about April 5.
In western Iowa, 1-1/2 inches of rain fell last week and a little more is forecast this week, which could push back a mid-April start to planting, a dealer said. The 6- to 10-day forecast (April 9-13) on Monday had above-normal chances for rain then and for warm weather.
Crop shipments
A corn train was being loaded Monday in central Illinois for shipment to a local processor and another train was being loaded for the Southeast poultry and ethanol markets.
While those trains were sold some time ago, the dealer said the Southeast still represents a better market by 5 to 7 cents a bushel than the Gulf export market.
Barges of corn are being loaded at the Quad Cities for shipment to the Gulf, but that business has been slow with the seasonal slowing of export shipments. Foreign buyers have shifted their corn and soybean business to South America.
The Mississippi River remains open to navigation after the recent rain but high water on the Illinois River could slow movement there, said one shipper.
Corn for April shipment to the Gulf was bid 35 over the CBOT May this week, compared with last week's 34 over. Soybean bids at the Gulf for April were about unchanged from a week ago at 22 over the May.
Barge movement
Barge grain shipments during the week ended March 25 totaled 1,066,227 tons, up 22% from the prior week and up 37% from a year ago, according to USDA's grain transportation report.
Grain vessel loadings at the Gulf remained active with USDA reporting 44 vessels loaded during the week of March 23, up 16% from a year ago. Fifty-two vessels are expected to be loaded in the next 10 days, up 18% from a year ago, the report said.
In the rail sector, grain car loadings totaled 23,243 for the week ended March 18, down 4% from the prior week and up 8% from a year ago.
For truckers, the U.S. average diesel fuel price dropped 1 cent during the week ended March 27 to $2.53 per gallon. That is up 41 cents from a year ago.
USDA's latest weekly grain inspections are detailed in the following table and charts.

Subscribe to receive top agriculture news
Be informed daily with these free e-newsletters
You May Also Like
---