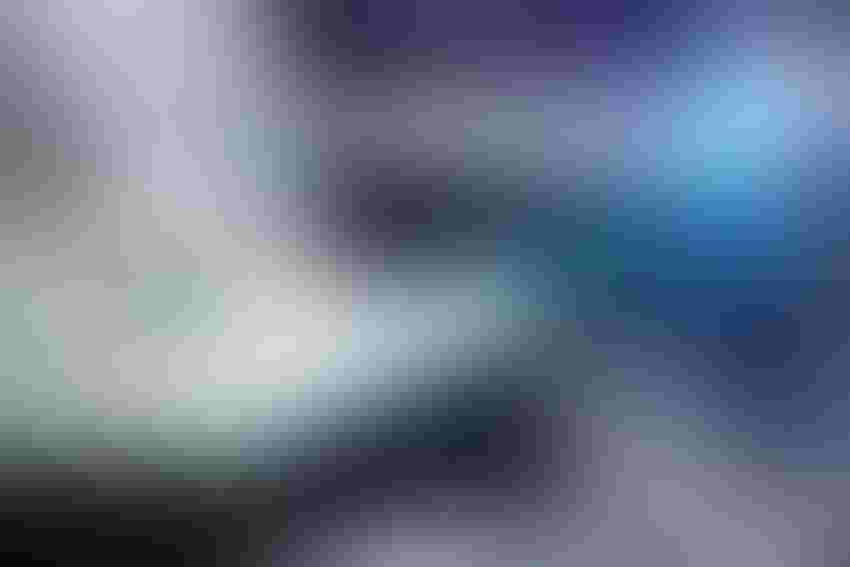 Nate Kauffman isn't just a senior vice president with the Federal Reserve Bank of Kansas City, he's also an avid cyclist. His time on the road has led to plenty of time ruminating on how to get the most out of every mile. It also has some interesting connections back to the agriculture industry.
For instance, most farmers are familiar with the concepts of headwinds and tailwinds – various factors that can either help or hinder grain prices. But Kauffman's time on a bicycle has also educated him about the potential hazards that crosswinds can bring.
Crosswinds essentially create a game of "push and pull" between the cyclist and the wind because they force the rider to lean their body into the wind and steer their front wheel into the wind to maintain their balance.
"Crosswinds can be worse than headwinds because you never really know where they're coming from or how severe they are," Kauffman says. "They're hard to anticipate."
With that in mind, what are some potential crosswinds in the ag economy that farmers should be aware of?
Sources of uncertainty
Kauffman has his eyes on several ag-specific factors and some more general economic factors worth monitoring. First and foremost, he has concerns that the high levels of farmer profitability seen in 2020-22 are not sustainable moving forward.
"It's reasonable to conclude that at some point – and it's hard to say when – we will see profit margins come back. We'll see commodity prices pull back while input costs stay elevated. We've seen it in the past where input costs don't fall as quickly as commodity prices do.
Secondly, Kauffman has spotted an increase in financing needs from borrowers. "This is not a crisis, but some operations are facing more pressure because profit margins are down and their financing needs have also risen [as interest rates are also on the rise]."
Also worth noting is the downward trend of governmental payments, which represented a significant percentage of farm income in recent years.
"It's reasonable to suggest the possibility that there won't be the same level of funding available by way of direct and ad hoc payments for agriculture," Kauffman says.
The final ag-specific crosswind is the ongoing threat of drought.
"Areas that have been hit by extreme drought are facing substantial challenges that aren't appearing to go away any time soon," he says.
Kauffman adds that there are four additional macroeconomic crosswinds that have the potential to throw farming operations off balance this year:
The possibility of a recession. "That risk will hit every industry, and ag is not immune from it," Kauffman notes.

The value of the U.S. Dollar. "If you are an international buyer, you're having to pay more money to acquire the same products than what you would have if currency rates had not changed." One potential result of this trend could be a "substantial softening" of exports, Kauffman says. "It will be important to monitor what that looks like going forward. Will we see continue to see the pace of exports maintain current levels?"

Inflation. "This is probably the thing everyone is most aware of," Kauffman says. Long-term goals are around 2%, but year-over-year levels are above 7% currently.

Interest rates. Projections in late 2020 from the Federal Reserve suggested that rates would be near zero going into 2023. That is obviously not the case today! "Many producers have not needed to contend with higher interest rates for a long time," Kauffman says. "This will represent a challenge in higher borrowing costs, longer term effects on land values and even the psychology behind making new investments."
Subscribe to receive top agriculture news
Be informed daily with these free e-newsletters
You May Also Like
---