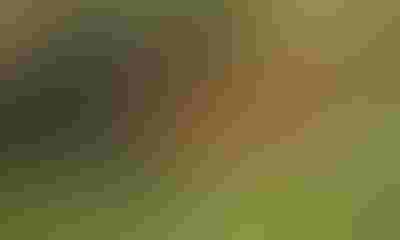 Dr. Joe Baker, the state veterinarian for Washington State, is urging horse owners to vaccine for West Nile Virus. In 2015 36 horses tested positive for the virus, which compares to only five cases reported in 2014, all in Eastern Washington. Washington had more reported cases than any other state in 2015.
VACCINATE: In Washington, 2015 was a banner year for West Nile Virus. The state advises horse owners to vaccinate to avoid trouble in 2016, and horses vaccinated in 2015 should get booster shots. (Photo: FUSE/Thinkstock)
Baker's office monitors cases of animal diseases, including West Nile virus, and the vaccine available has been proven effective if administered to horses early enough for protection before mosquito season. Adds Baker: "The virus activity varies greatly from year to year, but the risks are real, so I recommend protecting your horses with West Nile virus vaccine. Most active cases of West Nile virus in Washington tend to develop in the south central counties when warmer weather starts growing mosquito populations."
The first confirmed case of the disease in 2015 was reported in mid-July by Washington State University's Washington Animal Disease Diagnostic Laboratory in Pullman. The breakdown of last year's outbreak was eight cases in both Yakima and Kittitas counties, seven in Grant County and four in Benton County. In all, 10 counties reported cases.
West Nile virus is potentially fatal to horses and is spread by mosquitoes that have fed on infected birds. While the disease can also sicken people, horses, birds and other animals, it does not directly spread from horses to people or other animals.
Horses require two doses of the vaccine initially, and then boosters at least annually. If you vaccinated in 2015, now is the time for that booster too.
Backer's office notes that most horses exposed to the West Nile virus display no symptoms. Horses that do become ill often display loss of coordination, loss of appetite, confusion, fever, stiffness and muscle weakness, particularly in the hindquarters. The disease is fatal in about one-third of cases where clinical signs become apparent.
To reduce risk the Washington State Department of Agriculture advises the following tips:
• Keep horses indoors during peak mosquito activity times at dawn and dusk
• Use insect repellant products and fly sheets to reduce exposure
• Eliminate sources of standing water nearby
• Check areas where rain may accumulate, like old tires or bird baths
• And consider refreshing the water in water troughs weekly
Learn more at WSDA's West Nile virus webpage or the state Department of Health for more information.
Source: Washington State Department of Agriculture
Subscribe to receive top agriculture news
Be informed daily with these free e-newsletters
You May Also Like
---