Wait for new soil test results or apply fertilizer when you get the chance?
Wait for new soil test results or apply fertilizer when you get the chance?
Crops Corner: Suppose you have 3-year-old soil test results on some fields and are waiting on newer numbers. How should you time your fertilizer application?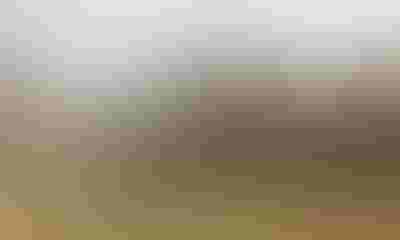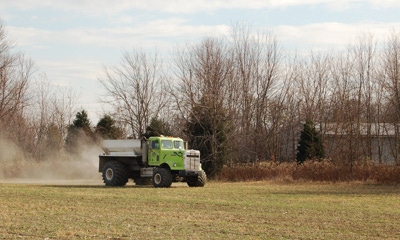 You might be ready to apply fertilizer this fall before you get updated soil test results back on some fields. Should you hold off or apply anyway?
That's the question this panel of Indiana Certified Crop Advisers addressed. They include: Betsy Bower, agronomist, Ceres Solutions, Terre Haute; Dan Ritter, agronomist, Brodbeck Seeds, Rensselaer; and Brian Shrader, accounts manager for DuPont Pioneer, Marion.
Question: I don't have new soil test results back yet. The consultant hasn't even pulled some of them. Should I base application off 3-year-old tests or wait?

NOW OR LATER? If you want to apply fertilizer this fall, some say "make hay while the sun shines" and apply in good conditions, whether you have the latest soil test results or not.
Bower: Where I consult, we typically follow a four-year sampling program. In my experience, it would be just fine to follow a 3-year-old test.
Ritter: The ideal would be to wait until you get your results back. However, in agriculture we deal with less-than-ideal all the time. Let's work with what you know. You have your old tests, and you know past yields. Calculate what you need based on nutrient removal over the past few years.
Shrader: Deciding when to apply fall fertilizer and what to base those recommendations on can often be as much art as science. While new samples are the most accurate and trustworthy way of making new nutrient recommendations, sometimes workload or other factors require a different approach.
Bower: Sandy soils typically need to be resampled earlier rather than later due to low cation exchange capacity. If you have sandy fields, perhaps you could take and submit a few grab samples of soil to get a feel for how much has changed in three years. These soils also return to acidic conditions sooner, meaning pH change might happen faster compared to higher CEC soils. If grab samples indicate there has been lots of change on these soils, it might be a good idea to wait for new results in this situation.
Ritter: Once you get soil test results back and it's determined you need additional fertilizer, you can always apply more next spring. Obviously, that would mean an additional application cost. If spring weather is so that you can't add additional fertilizer then, at least you will have some applied already in the fall. So wait if you can. If not, then apply now and adjust at your next opportunity after you get new soil test results.
Bower: If you plan to go forward using 3-year-old test results, please warn your consultant to get all designated fields sampled before you actually apply the fertilizer, or else ask him or her to wait until next year to sample. Sampling a newly fertilized field will not provide reliable soil test results.
Subscribe to receive top agriculture news
Be informed daily with these free e-newsletters
You May Also Like
---