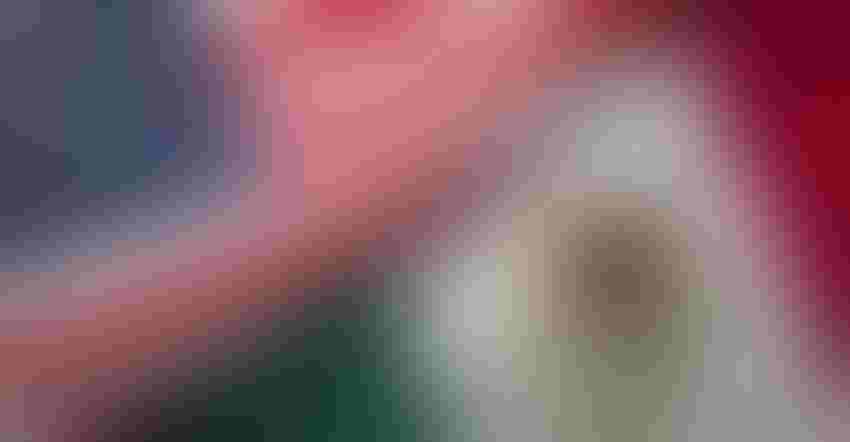 After hearing from farmers, Sens. Chuck Grassley (R-Iowa) and Joni Ernst (R-Iowa) are urging U.S. Trade Representative Katherine Tai to intervene in Mexico's plan to end genetically-modified corn imports. The country's proposed ban would effectively phase out the import of 90% of U.S. corn by January 2024.
In 2020, President Andrés Manuel López Obrador announced Mexico would phase out genetically-modified corn and the use of the herbicide glyphosate by 2024. In October, the sentiment was reaffirmed by Mexico's Deputy Agriculture Minister Victor Suarez who stated Mexico was on track to cut its imports of U.S. yellow corn in half.
Related: Mexico moves closer to GMO corn ban
In a letter to Ambassador Tai on Nov. 14, the Iowa senators say the president's ban contradicts promises made earlier by the Mexican government in the U.S.-Mexico-Canada Agreement.
"President Obrador's decree is not only a non-starter for America's farmers, but it is also impossible to implement," the letter states. Of all the corn grown in the U.S., 92% is genetically modified. The seed being purchased by farmers now to grow next year – most of which contains biotech traits – will still be in grain channels as late as 2025.
Still, Mexico's Deputy Agriculture Minister Victor Suarez told Reuters earlier this month that the country is on track to halve its U.S. imports of yellow corn by 2024.
A 10-year forecast found the ban would cause the U.S. economy to lose $73.89 billion in economic output, and Gross Domestic Product would go down by $30.55 billion.
In the first year of Mexico's ban, U.S. corn growers and industry partners would suffer $3.56 billion in losses, followed by a loss of $5.56 billion during the second year. This economic downturn would also lead to the loss of 32,000 U.S. jobs.
Related: Study finds Mexico's biotech ban costly
On November 3, Ambassador Tai met with Mexico's Secretary of Economy to highlight the economic importance of the U.S.-Mexico trade relationship. 
Grassley and Ernst say it's time for the USTR to intervene on this issue. "We [are] respectfully calling on you to formally request dispute settlement consultations under Article 31.4 of USMCA," the senators write. "If at the end of the consultation period, Mexico has not confirmed that it will reverse its ban, USTR should proceed to request the establishment of a dispute settlement panel."
Subscribe to receive top agriculture news
Be informed daily with these free e-newsletters
You May Also Like
---