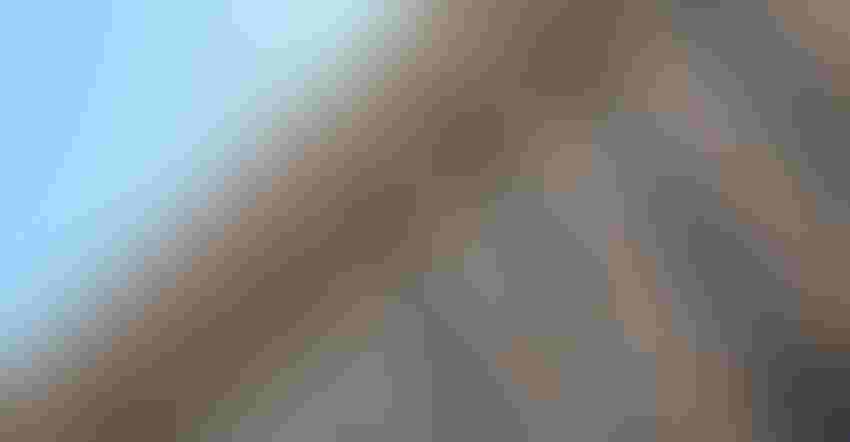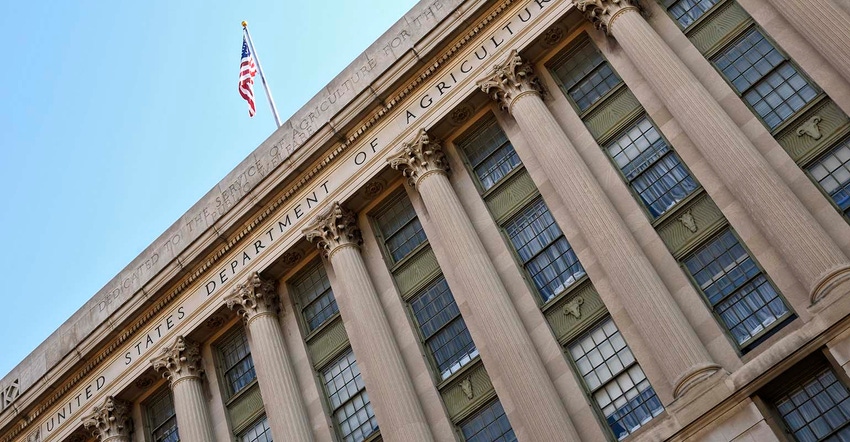 The U.S. Department of Agriculture issued a series of announcements this week. Take a look at the highlights below to get a quick recap, and click the links to take a deeper dive.
Harvest update
The USDA Crop Progress report released Oct. 24 finds corn and soybean harvest progress remains much faster than five-year averages. Corn harvest moved from 45% complete a week ago up to 61% complete. Soybean harvest gained 17 points coming in at 80% complete. Winter wheat planting progress moved from 69% a week ago up to 79% through October 23.
Transition to Organic Partnership Program regions announced
The U.S. Department of Agriculture announced Oct. 24 that it is establishing cooperative agreements in six regions across the country for the Organic Transition Initiative, Transition to Organic Partnership Program. Organizations participating in the partnership network will establish and administer a farmer-to-farmer mentorship program providing direct farmer training, education, and outreach activities.
Food prices projected to increase 10% in 2022
On Oct. 25, USDA updated its 2022 and 2023 Food Price Outlook with October forecasts. The department predicts 2022 food prices to increase between 9.5 and 10.5%, and 2023 food prices to increase 3 to 4%. Pork, fruits and vegetables, sugars and sweets, and nonalcoholic beverages all saw price increases in September, according to the report.
Grants support urban ag and innovation
USDA announced Oct. 26 it is investing $14.2 million in 52 grants to support urban agriculture and innovation production. The investment includes American Rescue Plan Act funds and will allow recipients to expand access to nutritious foods, increase community engagement and climate change awareness, and expand green spaces. These grants build on $26.3 million in projects funded since 2020.
Loan assistance tool to help farmers
The Department of Agriculture launched a new online tool to help farmers and ranchers navigate the farm loan application process on Oct. 26. The application process will ensure all farm loan applicants receive equal support and customer service with USDA's Farm Service Agency. The tool comes in response to a high rate of incomplete or withdrawn applications – particularly among underserved customers.
Funding to expand rural broadband
On Thursday, Oct. 27, Vilsack announced the department is providing $759 million to bring high-speed internet access to people across 24 states, Puerto Rico, Guam and Palau. The funding is part of the third round of the Reconnect Program. To date in 2022, USDA has announced $1.6 billion in ReConnect funding for 101 projects.
Report finds more farms using conservation tillage
USDA's Economic Research Service released survey data this week reporting farmers employ conservation tillage on 68% of wheat acres, 76% of corn acres, and 74% of soybean acres. Conservation tillage, which USDA defines as no-till and mulch till, reduces soil disturbance and preserves more crop residue relative to conventional tillage.
USITC adds 12 HTS codes for organic commodities
The USDA National Organic Program is building partnerships with federal enforcement agencies to maintain strong organic trade enforcement. Harmonized Tariff Schedule codes describe products coming through Customs and Border Protection to keep reporting accurate. The U.S. International Trade Commission recently added 12 HTS codes for organic commodities including wheat, potatoes, squash and olive oil. There are now 84 organic import HTS codes.
Subscribe to receive top agriculture news
Be informed daily with these free e-newsletters
You May Also Like
---