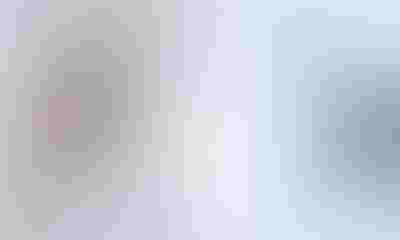 USDA will fund 81 Distance Learning and Telemedicine projects in 32 states. These projects will help connect rural communities with medical and educational experts in other parts of the country, increasing access to health care, substance misuse treatment and advanced educational opportunities.

USDA is awarding $23.4 million in grants to support 45 distance learning and 36 telemedicine projects. (Photo: everythingpossible/Thinkstock)
"Using technology for educational opportunities and medical care can provide services that are often unavailable in rural areas," said Agriculture Secretary Tom Vilsack. "USDA's Distance Learning and Telemedicine Program helps communities better meet the needs of their residents. Hospitals, schools and training centers across the country are successfully using telecommunications to deliver specialized care to area residents, and we are proud to bring these capabilities to 81 additional communities."
USDA is awarding $23.4 million in grants to support 45 distance learning and 36 telemedicine projects.
Some of the awards will help communities provide services to address opioid misuse, a problem that is especially prevalent in rural areas. Vilsack is leading an interagency effort to address the rural opioid crisis.
Recipients include:
-Southern Hills Counseling Center in Jasper, Ind., will receive a $73,000 grant to implement a telemedicine system to improve the availability of mental health services in several remote Indiana counties. The network will give health care professionals the ability to connect in real time with urban-based mental health specialists. Additionally, the counseling center will be able to connect to rural hospitals that serve this isolated community, providing psychiatric diagnoses and support for hospital emergency departments.
-The Cooperative Educational Service Agency No. 10 in Chippewa Falls, Wis., has been selected to receive $134,000 to extend distance learning capabilities to students at 12 rural K-12 schools in west-central Wisconsin. This project builds upon a USDA-funded distance learning network connecting rural schools in Wisconsin with those serving the Kenaitze Indian Tribe in Alaska. The schools share teacher resources and educational content, and provide access to classes from Chippewa Valley Technical College in Eau Claire, Wis.
-Marietta Memorial Hospital in Marietta, Ohio, has been selected to receive a $185,000 grant to provide telemedicine services to rural areas in southeastern Ohio and northwestern West Virginia. The hospital plans to create the first telemedicine system in the region, which has high rates of poverty, shortages of health care providers, and high rates of heart disease, lung cancer and other chronic diseases. The project will link 14 hospitals and clinics, including facilities in counties designated for special aid through USDA's StrikeForce for Rural Growth and Opportunity Initiative.
USDA Rural Development has provided $213 million for 634 DLT projects in rural areas nationwide since 2009. USDA's Rural Utilities Service, which administers the DLT program, also offers infrastructure programs that bring broadband, safe drinking water and improved wastewater treatment facilities to rural communities.
Source: USDA
Subscribe to receive top agriculture news
Be informed daily with these free e-newsletters
You May Also Like
---