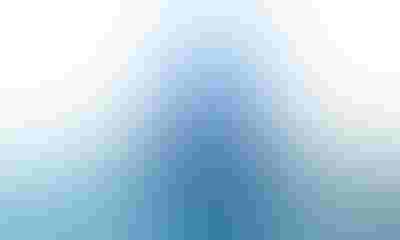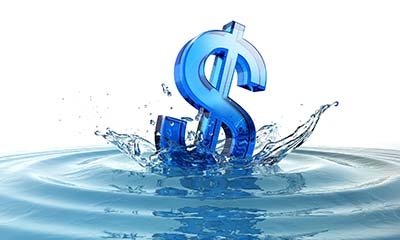 USDA works with private landowners to implement voluntary conservation practices that conserve and clean water.
Examples of results achieved by USDA's investments since 2009 to improve water quality and availability include:
-From 2009 to 2015, farmers, ranchers and forest landowners planned and implemented conservation practices on more than 320 million acres of working lands. These practices reduced the loss of nutrients from farm fields, reducing losses of nitrogen by 104.3 million pounds per year and phosphorus by 17.6 million pounds per year.

USDA shares examples of results achieved by USDA's investments since 2009. (Photo: leonello/Thinkstock)
-Over the past year, USDA invested $103 million in the Emergency Watershed Protection Program for recovery projects in 19 states. These projects relieve imminent hazards to life and property caused by floods, fires, windstorms and other natural occurrences. Projects included repairing levees and structures, correcting damaged drainage facilities, establishing cover on critically eroding lands, and removing debris from stream channels, road culverts, and bridges.
-Brought clean drinking water and better waste water management to 19.5 million rural residents through nearly 6,000 loans and grants for water and waste water community infrastructure projects. The majority of these projects-84%-serve populations of 5,000 or less.
-Leveraged partner investments through the Regional Conservation Partnership Program (RCPP) to put further resources toward projects that foster water conservation and resilience. USDA and our partners will fund more $720 million in 84 high-impact conservation projects across all 50 states and the Commonwealth of Puerto Rico.
-Re-established valuable land cover to help improve water quality, prevent soil erosion, and reduce loss of wildlife habitat through the Conservation Reserve Program (CRP). Nitrogen and phosphorus intercepted by CRP buffers are 95% and 85% less, respectively, compared to land that is cropped. Soil erosion has been reduced by an annual average rate of 325 million tons, or 9 billion tons since the program started in 1985. That is equivalent to 600 million dump trucks of soil, enough trucks lined up to reach around the world 160 times.
-Conducted restoration work on 3.1 million acres of Forest Service-managed land in fiscal year 2015 that sustained or restored watershed conditions. USDA's Forest Service manages public lands that provide 20% of the nation's clean water supply and the drinking water for 60 million Americans, a value estimated at $7.2 billion per year. To help protect and maintain water quality, the Forest Service's National Best Management Practices (BMP) Program initiated nationally consistent monitoring of the implementation and effectiveness of its National Core BMPs, completing more than 1,800 evaluations on National Forest System lands since 2013. During that time, USDA Forest Service also leveraged over $4.5 million in partnership funding focused on water replenishment projects.
-Conservation practices installed on agricultural lands in the upper Mississippi River watershed reduce nitrogen inputs to area streams and rivers by as much as 34%. This year NRCS invested $30 million in 33 new high-priority watersheds and 40 existing projects that will help improve water quality and strengthen agricultural operations. This investment through the Mississippi River Basin Healthy Watersheds Initiative is part of a commitment of $100 million over four years to address critical water quality concerns in priority watersheds while boosting rural economies.
Related: USDA announces updates to Conservation Stewardship Program
-Invested $73 million in the Lake Erie basin to help farmers implement conservation practices that benefit water quality and reduce the amount of nutrients entering the region's watersheds, one of the sources of disruptive algae blooms. The conservation improvements they have made through more than 2,000 conservation contracts now cover more than 580,000 acres. Over the next three years, farmers will put conservation practices on 870,000 additional acres. Studies indicate that between 2009 and 2014, the new steps farmers have taken with USDA assistance have reduced annual nutrient and sediment losses by approximately 7 million pounds of nitrogen, 1.2 million pounds of phosphorus, and 488,000 tons of sediment in the Lake Erie basin.
-Since 2009, in the Chesapeake Bay watershed, farmers and forest landowners planned and implemented more than 82,000 conservation systems that help trap and control runoff of nutrients and sediment on more than 3.6 million acres. Between 2006 and 2011, average edge-of-field sediment loss in the watershed has decreased by 15.1 million tons per year, which is enough soil to fill 150,000 train cars, stretching 1,704 miles or a distance further than from Washington D.C. to Albuquerque, New Mexico.
Related: EWG says voluntary conservation isn't enough
-Investing approximately $660 million over the next decade through USDA's Environmental Quality Incentive Program (EQIP), Conservation Stewardship Program (CSP) and the Agricultural Conservation Easement Program (ACEP) to put voluntary conservation practices to work on our agricultural lands.
-Ogallala Aquifer: Invested approximately $74.4 million since 2011 in financial assistance to help more than 1,500 producers conserve water on 340,000 acres in the Ogallala Aquifer. Underlying the Great Plains in eight states, the Ogallala supports nearly one-fifth of the wheat, corn, cotton and cattle produced in the United States and makes up 30% of all groundwater used for irrigation across the country.
Related: $8 million will go to Ogallala Aquifer conservation projects
-Water Quality Trading: USDA has provided financial and technical assistance to help states and other partners establish water quality trading markets, largely through its Conservation Innovation Grants program.
-Watershed Dams: USDA helped rural communities maintain local watersheds and reduce the impacts of extreme precipitation and drought by rejuvenating flood control dams. In fiscal years 2014 and 2015, USDA provided more than $324 million to over 800 watershed dam rehabilitation assessments and projects nationwide. USDA's watershed projects across the nation provide an estimated $2.2 billion in annual benefits in reduced flooding and erosion damages, and improved recreation, water supplies and wildlife habitat for an estimated 47 million Americans. USDA recently launched DamWatch, a new web-based application that provides real-time monitoring of rainfall, snowmelt, stream flow and seismic events that could pose potential threats to dam safety. Nearly 12,000 dams in 47 states and the Commonwealth of Puerto Rico help to prevent flooding and erosion damage, provide recreational opportunities, improve water supply and create habitat for wildlife.
Related: USDA will spend up to $103 million to repair dams
Source: USDA
Subscribe to receive top agriculture news
Be informed daily with these free e-newsletters
You May Also Like
---