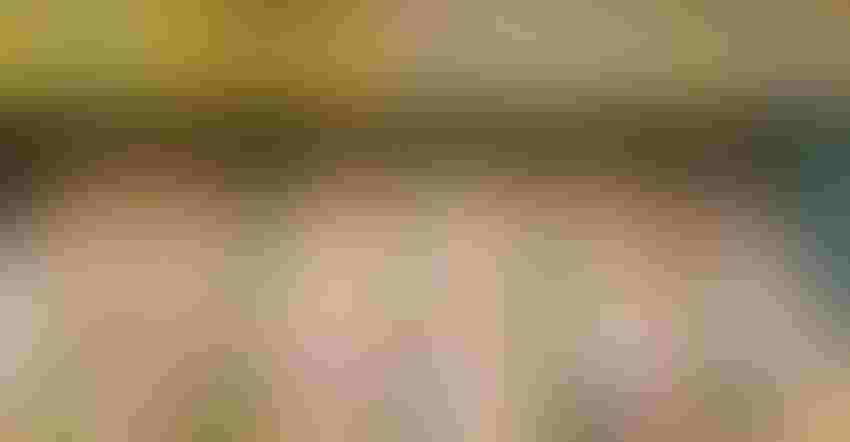 USDA Photo by Lance Cheung
The Centers for Disease Control and Prevention estimates that Salmonella bacteria cause approximately 1.35 million human infections and 26,500 hospitalizations in the United States every year. Of those infections, over 23% are attributed to poultry consumption, leading USDA's Food Safety and Inspection Service to propose a new regulatory framework to limit contamination and reduce foodborne illnesses.
"We know that Salmonella in poultry is a complex problem with no single solution," says USDA Deputy Under Secretary Sandra Eskin. "However, we have identified a series of strategic actions FSIS could take that are likely to drive down Salmonella infections linked to poultry products consumption, and we are presenting those in this proposed framework."
The proposed framework consists of three key components that, together, support a comprehensive approach to controlling Salmonella in poultry. First, the framework requires that incoming flocks be tested for Salmonella before entering an establishment. It also calls for enhancing establishment process control monitoring and FSIS verification and implementing an enforceable final product standard.
The framework under consideration also addresses cross-cutting issues of testing for Salmonella, the impact on small and very small establishments and data sharing.
Data from USDA's Economic Research Service show the total cost for foodborne Salmonella infections in the United States is a staggering $4.1 billion annually and the cost for the loss of productivity to the economy is $88 million. "These are real costs to real people that can and should be prevented," USDA notes in a statement.
Dr. Craig Hedberg, a professor at University of Minnesota School of Public Health and co-director of the Minnesota Integrated Food Safety Center of Excellence, agrees that this framework "is an important step towards moving away from hazard-based regulation toward risk-based regulation. Focusing on levels of Salmonella and highly virulent strains of Salmonella rather than just the presence or absence of Salmonella should reduce the number of illnesses associated with poultry."
Dr. Angie Siemens, vice president for food safety, quality and regulatory at Cargill, adds, "In alignment with our strong commitment to food safety, Cargill supports the need to develop a public health risked based approach to assist in meeting the Healthy People 2030 Salmonella targets. We look forward to reviewing the FSIS Salmonella framework and engaging in a robust dialogue on this issue."
Poultry industry concerns on data
However, the National Chicken Council questioned the data and research utilized to develop the framework.
"We support the need to develop science-based approaches that will impact public health, but this is being done backwards," says Ashley Peterson, Ph.D., National Chicken Council senior vice president of scientific and regulatory affairs. "The agency is formulating regulatory policies and drawing conclusions before gathering data, much less analyzing it. This isn't science - it's speculation."
NCC says the CDC and FSIS's own data demonstrates progress and clear reductions in Salmonella on chicken products. For instance, from July 2021 through June 2022, the latest USDA data available, more than 97% of whole chickens tested negative for Salmonella, as did more than 93% of chicken parts.  
More than 90% of the industry is meeting or exceeding the FSIS performance standard for Salmonella on whole broiler carcasses. Similarly, more than 90% of broiler establishments are meeting and exceeding the performance standard for Salmonella on chicken parts. Since 2015, when the performance standard for chicken parts went into effect, the industry has reduced Salmonella prevalence by 65%.
From 2017-2019, 89% of Salmonella illnesses associated with solved foodborne outbreaks came from food products other than chicken. From 2019-2020, overall outbreaks associated with food decreased 60%, NCC notes.  
"While Salmonella prevalence continues to decline, there is still the possibility of illness if a raw product is improperly handled or cooked. Increased consumer education about proper handling and cooking of raw meat must be part of any framework moving forward. Proper handling and cooking of poultry is the last step – not the first – that will help eliminate any risk of foodborne illness," Peterson says. "All bacteria potentially found on raw chicken, regardless of strain, are fully destroyed by handling the product properly and cooking it to an internal temperature of 165°."
In a statement from the National Turkey Federation, they say their members are committed to further enhancing the safety of their products and building on the turkey industry's ongoing efforts to address Salmonella throughout turkey production.
"As FSIS and industry look towards comprehensive strategies to advance this priority, it is imperative that the best science drive food safety policy," NTF says. "The Salmonella Framework released today is a starting point and should be the topic of robust debate and discussion among stakeholders. NTF looks forward to continued dialogue with FSIS and working to identify effective, practical solutions to support public health."
Feedback sought
FSIS is soliciting input on all aspects of the draft framework, related to the three components as well as the cross-cutting issues. An online copy of the proposed framework is available at: www.fsis.usda.gov/inspection/inspection-programs/inspection-poultry-products/reducing-salmonella-poultry/proposed.
FSIS is seeking feedback from stakeholders on the proposed framework, both at a public meeting planned for Nov. 3 and in written comments submitted to the meeting docket published in the Federal Register.
Concurrently, FSIS is gathering scientific evidence relevant to the approaches presented in the proposed framework.
About the Author(s)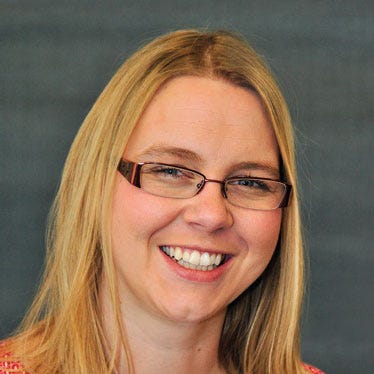 Policy editor, Farm Futures
Jacqui Fatka grew up on a diversified livestock and grain farm in southwest Iowa and graduated from Iowa State University with a bachelor's degree in journalism and mass communications, with a minor in agriculture education, in 2003. She's been writing for agricultural audiences ever since. In college, she interned with Wallaces Farmer and cultivated her love of ag policy during an internship with the Iowa Pork Producers Association, working in Sen. Chuck Grassley's Capitol Hill press office. In 2003, she started full time for Farm Progress companies' state and regional publications as the e-content editor, and became Farm Futures' policy editor in 2004. A few years later, she began covering grain and biofuels markets for the weekly newspaper Feedstuffs. As the current policy editor for Farm Progress, she covers the ongoing developments in ag policy, trade, regulations and court rulings. Fatka also serves as the interim executive secretary-treasurer for the North American Agricultural Journalists. She lives on a small acreage in central Ohio with her husband and three children.
Subscribe to receive top agriculture news
Be informed daily with these free e-newsletters
You May Also Like
---