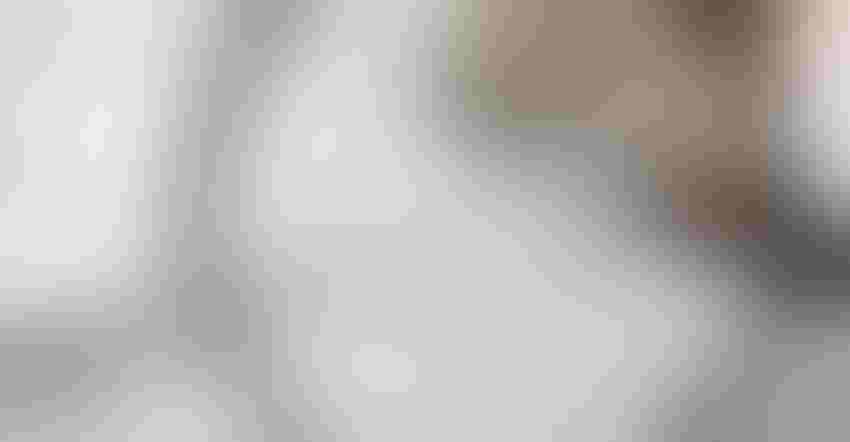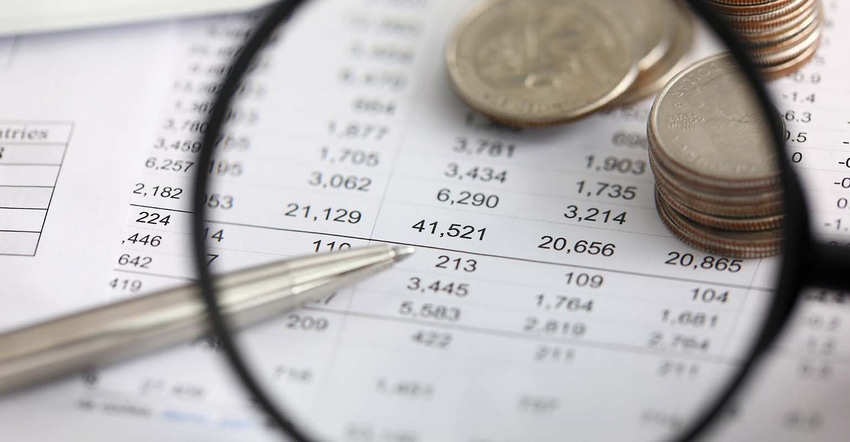 The U.S. Department of Agriculture provides access to credit to approximately 115,000 producers who cannot obtain sufficient commercial credit through direct and guaranteed farm loans. As of Sept. 1, 2022, around 10% of those borrowers had been delinquent for 60 days or more.
USDA is taking action to provide relief to qualifying distressed borrowers whose operations are at financial risk. The Department announced Oct. 18 that distressed borrowers with qualifying USDA farm loans have already received nearly $800 million in assistance. The payments come as part of the $3.1 billion in assistance for distressed farm loan borrowers provided through the Inflation Reduction Act.
Today's announcement kicks off a process to provide assistance to distressed farm loan borrowers using several complementary approaches, with the goal of keeping them farming, removing obstacles that currently prevent many of these borrowers from returning to farming, and improving the way that USDA approaches borrowing and servicing. Through this assistance, USDA is focused on generating long-term stability and success for distressed borrowers through a proactive approach.
At this time, farmers to not need to apply to benefit from the initiatives announced by USDA for distressed borrowers. In addition to automatic payments, USDA is working through local lenders to identify the borrowers on a case-by-case basis to receive relief.
"Through no fault of their own, our nation's farmers and ranchers have faced incredibly tough circumstances over the last few years," said Agriculture Secretary Tom Vilsack. "The funding included in today's announcement helps keep our farmers farming and provides a fresh start for producers in challenging positions."
USDA Deputy Secretary Jewel Bronaugh explains today's announcement has been a long-time coming. "At-risk farmers have been in need of a lifeline for far too long," she says. "USDA needs to be, and will commit to being, the helpful neighbor to help get those borrowers back on path."
First round of automatic assistance
The initial $800 million in assistance was automatically issued to distressed borrowers to help cure delinquencies and resolve uncollectable farm loan debts through. USDA is notifying the borrowers of the payments they have received and how they will impact future payments and due dates.
The initial payments included nearly $600 million to make the accounts current and cover the next annual installment for 11,000 borrowers who were delinquent on their FSA direct or guaranteed loan. Additionally, just over $200 million in payments were issued to resolve the remaining debts of 2,100 distressed borrowers who had their loan collateral liquidated but had remaining debt that was or was due to be referred to the Department of Treasury for offset or collections. This action will mean that these borrowers will no longer face garnishment of their tax refunds, social security benefits, or other Federal benefit payments.
Upcoming payments
As part of the announcement Oct. 18, USDA also outlined steps to administer up to an additional $500 million in payments to benefit distressed borrowers.
Separate automatic payments totaling $66 million will support up to 7,000 direct loan borrowers who used FSA's disaster-set-aside option during the pandemic to move their scheduled payments to the end of their loans. The loans of those borrowers will automatically receive a payment for the set-aside amount that remains outstanding. The payments will come from COVID-19 pandemic relief funds.
USDA is also initiating two processes to provide additional assistance to farm loan borrowers on a case-by-case basis as outlined by Section 22006 of the IRA.
Under the first new process, FSA will review and assist with delinquencies from 1,600 complex cases, including cases in which borrowers are facing bankruptcy or foreclosure. The second new process will add a new option using existing direct loan servicing criteria to intervene more quickly and help an estimated 14,000 financially distressed borrowers who request assistance to avoid even becoming delinquent.
Similar to other USDA assistance, all of these payments will be reported as income and borrowers are encouraged to consult their tax advisors. USDA also has resources and partnerships with cooperators who can provide additional assistance and help borrowers navigate the process.
More details on each of the categories of assistance, including a downloadable fact sheet, are available on the Inflation Reduction Act webpage.
More assistance to come
This first round of payments is focused on "stopping the bleeding" and helping to ensure distressed farm loan borrowers can stay in or re-enter the business of agriculture.
The announcement today is only the first step in USDA's efforts to provide assistance to distressed farm loan borrowers. Additional announcements and investments in assistance will be made as USDA institutes these additional changes and improvements.
This effort will also include adding more tools and relaxing unnecessary restrictions through assistance made possible by Congress through the IRA. Further assistance and changes to the approach will be made in subsequent phases.
Subscribe to receive top agriculture news
Be informed daily with these free e-newsletters
You May Also Like
---