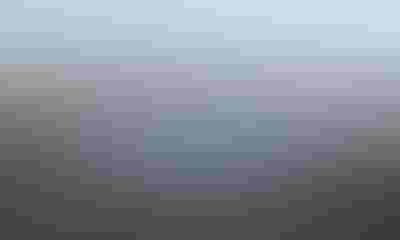 Iowa's efforts to help farmers tackle water quality challenges got a big boost from USDA's Regional Conservation Partnership Program in mid-February. USDA awarded $720 million to 84 conservation projects nationwide to help improve water quality, combat drought, enhance soil health and support wildlife habitat. The Iowa Department of Agriculture & Land Stewardship worked with the Iowa Agriculture Water Alliance and 43 other partners to secure $9.5 million of this USDA grant money that supports regional partnerships.

PARTNERING PAYS OFF: Last week USDA awarded $9.5 million to help fund cost-share for water quality improvement practices and projects in several Iowa watersheds. The USDA funds will leverage $4.75 million in state funding and $33 million from the private sector to expand water quality efforts.
USDA awarded $9.5 million to the Iowa-based Midwest Agriculture Water Quality Partnership, a collaboration of the 45 private organizations, agribusinesses and agencies. This money will be used for new soil and water conservation work in targeted Iowa watersheds: the North Raccoon, South Skunk, Lake Red Rock, Middle Cedar and Upper Cedar. The USDA funds will be leveraged with $4.75 million in state funding and $33 million from the private sector. The $4.75 million in state funds comes from IDALS ($2.5 million) and the Iowa DNR ($2.25 million).
Leveraging federal funds brings in money from private sector
The total is $47 million and the bulk of the money will go directly to farmers and landowners who sign up for USDA or IDALS conservation cost-share programs. Farmers and landowners will be making additional investments not included in this amount.
Part of the effort will also look at ways technology can be used to reduce nutrient loss from farm fields, says Sean McMahon, IAWA executive director. Local, regional and national ag companies who sell equipment, products and services to farmers plan to incorporate environmental assessment software into their technology platforms to help embed conservation considerations into farmers' operating decisions.
The goal is to help farmers make changes in their management to improve soil health, yields and profits while at the same time improve water quality. Some of the private sector work will include farmers in Nebraska and Illinois as well as Iowa. The initiative helps demonstrate the ag industry's determination to meet the goals of the Iowa Nutrient Reduction Strategy, the voluntary plan designed to reduce by 45% the nitrogen and phosphorus levels entering state waterways and contributing to the dead zone in the Gulf of Mexico.
~~~PAGE_BREAK_HERE~~~
Iowa Ag Water Alliance is increasing farmer-led water quality efforts
The Iowa Ag Water Alliance is increasing the pace and scale of farmer-led water quality efforts. Founded in 2014 by the Iowa Corn Growers Association, Iowa Soybean Association and Iowa Pork Producers, IAWA is building public-private partnerships focused on implementing water quality solutions. Farmers who are actively engaged in various conservation efforts are improving water quality while maintaining or increasing profitability. You can learn more about these efforts at iowaagwateralliance.com/.
"The collaborative approach will help farmers to simultaneously improve their profitability and environmental performance," says McMahon. "These true public-private partnerships will leverage the resources of our agribusiness partners to help their farmer customers adopt practices that will improve water quality."
Midwest Agriculture Water Quality Partnership also a key player
Another new group seeking to build a public-private collaboration focused on improving water quality is the Midwest Agriculture Water Quality Partnership. Local partners such as agribusinesses, ag retailers, seed companies and ag organizations will be targeted to deliver and demonstrate water quality practices and technologies proven to have a significant impact on reducing loss of nitrogen and phosphorus from fields. Such practices include cover crops, nutrient management, strip-till, no-till, drainage water management, bioreactors, saturated buffers and wetlands.
Iowa Secretary of Agriculture Bill Northey agrees. "This project will work with a diverse group of committed partners to engage farmers and help scale-up water quality efforts in the targeted watersheds. By working with ag organizations, businesses, retailers and other partners, we are building on momentum at the local level to address nutrient losses at the watershed scale. These funds will allow us to continue to engage the local ag community to deliver and demonstrate technologies needed to improve water quality while protecting and maintaining Iowa's tremendous agricultural productivity."
Partnership initiatives are successful, thanks to collaboration
These partnership initiatives are built upon the strong history of collaboration in Iowa among organizations representing government, growers, non-profits, economic development and higher education. They will help leverage private sector precision ag tools to deliver conservation and water quality improvement.
"As a farmer I'm working every day to improve soil health and to leave this land better than when I started farming it," says ICGA president Bob Hemesath. "Programs like this will help provide better educational tools and resources for adoption of soil conservation and water quality practices."
~~~PAGE_BREAK_HERE~~~
"We also recognize and thank NRCS and USDA for helping direct Farm Bill funding to conservation practices where they can be most effective," he adds.
Working together works—in Cedar Rapids
In January, the U.S. Department of Housing and Urban Development announced a $97 million grant to the state of Iowa for water quality improvement and flood mitigation. One of the major reasons Iowa was chosen as a recipient of these funds was due to the state's collaborative nature and focus on partnerships in addressing water quality concerns.
The Middle Cedar Partnership Project in eastern Iowa is one such example of a partnership created to improve water quality, says Steve Hershner, utilities director for the City of Cedar Rapids. By expanding on current watershed projects like the Miller Creek Water Quality Improvement Project and the Benton-Tama Nutrient Reduction Demonstration Project, the Middle Cedar Project aims to improve water and soil quality through increased adoption of conservation practices.
Landowners in targeted watersheds get help, use best practices
As some farmers modify their current farming practices while others are just beginning to adopt tried and tested conservation methods, more nutrients like nitrate and phosphorus will remain in fields and out of Iowa streams and rivers, says Hershner. Through partnerships, landowners and farmers within the targeted watersheds can receive technical and financial assistance to use best management practices.
"As the utilities director for Cedar Rapids, I appreciate the collaborative approach of the Middle Cedar Partnership Project that was made possible and facilitated by the USDA's Natural Resources Conservation Service," he says. "Looking at whole watersheds, and identifying where urban and rural residents can work together, will help achieve the goals we are all striving to accomplish. A cooperative approach is not a pie-in-the sky notion; it's working in Cedar Rapids, and has caught the eye of federal grant-makers. In the end we are all focused on the same goal, improved water quality. Everyone wins when we work together toward that shared objective."
Meanwhile, the Des Moines Water Works is suing the drainage districts (and indirectly farmers) in three northwest Iowa counties, alleging field drainage tiles there act as conduits sending high levels of nitrates into the Raccoon River, a source of drinking water for 500,000 residents of Des Moines and central Iowa.
Subscribe to receive top agriculture news
Be informed daily with these free e-newsletters
You May Also Like
---