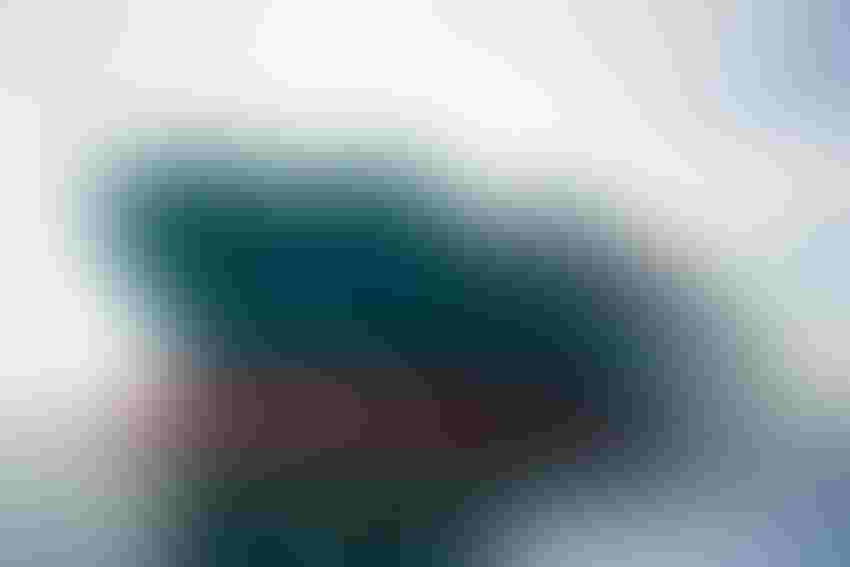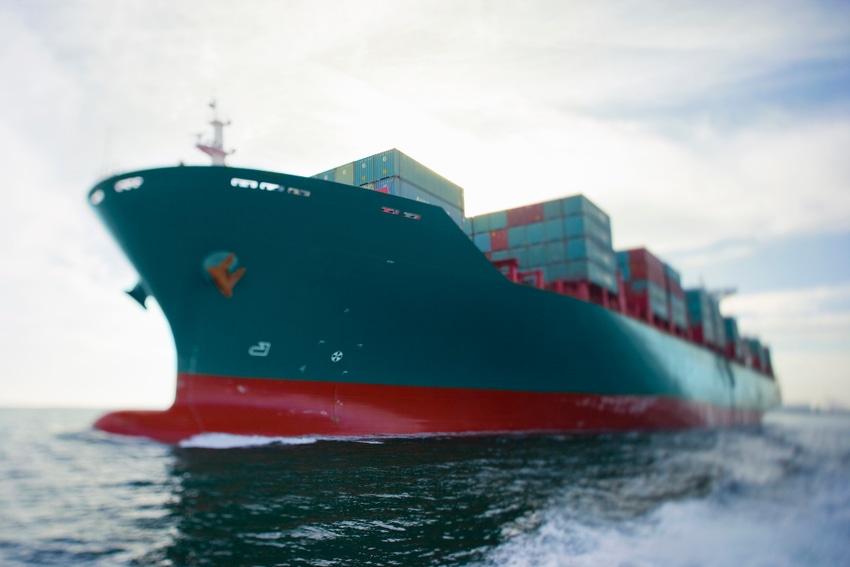 Bow view of fully loaded cargo ship.
Stewart Sutton/ThinkstockPhotos
Lower U.S. corn and cotton exports could create an overall agricultural export decline in fiscal 2018, according to the latest "Outlook for U.S. Agricultural Trade" report from USDA's Economic Research Service and Foreign Agricultural Service.
Corn exports are forecast down $1.6 billion to $8.0 billion because of lower volumes and value. Cotton could stumble $1.3 billion to $4.5 billion as global competition draws a ceiling over U.S. export opportunities and prices. 
Other commodities are predicted to fare better next year, according to the report. Prime examples include livestock, poultry and dairy products – estimated up $600 million mostly due to higher dairy and pork exports. Oilseeds and product exports could increase $500 million to $33 billion total, due to record soybean export volume. And horticultural products will increase an estimated $1 billion, with tree nuts and fresh fruit and vegetables leading the charge.
U.S. agricultural imports are also forecast to decline in 2018. Reductions to livestock, dairy, oilseeds, sugar and tropical products could cut imports by $700 million to a total of $115.5 billion.
That leaves an expected surplus of $23.5 billion for 2018, which is nearly identical to 2017's projection of $23.6 billion and up from 2016's total of $16.6 billion.
A weakened dollar in 2017 – sparked by improved economic outlooks for key U.S. trading partners, including Europe and Japan – has given U.S. export competitiveness some added momentum. The U.S. dollar has lost about 7% of its agricultural export-weighted value since the beginning of the year, according to USDA. 
Positive GDP rates across the world could fuel additional demand for agricultural exports. World GDP is expected to climb 2% in 2018. The U.S. GDP is expected to grow 1.6% next year, while Asia (3.7%), Europe (1.7%), Latin America (1.3%) and emerging markets (4.6%) are also projected to see GDP gains.
The leading destinations for U.S. agricultural exports include: 
European Union: $11.8 billion
USDA issues its "Outlook for U.S. Agricultural Trade" report quarterly. The next report is scheduled for Nov. 30, 2017.
Subscribe to receive top agriculture news
Be informed daily with these free e-newsletters
You May Also Like
---