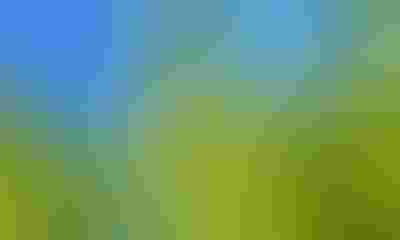 Every little bit helps in today's market. And bigger bits help even more.
"We have proof that NZONE nitrogen management aid boosts corn yields an average of 12 bushels an acre," says Brandon McMillan, Director of Product Development and Research at AgXplore, which manufactures NZONE.
"We've had 97 studies on NZONE come back showing increased yields. The average was 12 bushels per acre," he said.
"Twelve bushels is significant," says McMillan. "Growers have told us that."
Keeping Nitrogen Where It's Needed
According to McMillan, NZONE works by keeping nitrogen stable and available to growing plants.

Boost corn yields with NZONE nitrogen management aid.
Ben Moses, who farms in Greenville, Pennsylvania, used NZONE last year with UAN on corn. "We side dress nitrogen, so timing is important," he says.
"NZONE helped stabilize the nitrogen and keep it in a form it could be used. We wanted to make sure that what we put out there was available when the corn needed it."
Northwestern Pennsylvania gets ample rainfall most years, but last year was very wet, Moses explains. "Our main reason for using NZONE was to retain the nitrogen so it wasn't lost to leaching."
Research has shown 47 percent less leaching of nitrogen with NZONE.
The nitrogen Moses applied, assisted by NZONE, stayed in the soil, available to the corn. "Our corn looked really good compared to a lot of the others around here," said Moses.
Moses plans to use NZONE during the 2016 growing season, as well.
"We like the price of NZONE, compared to the other stabilizer I tried, which was quite a bit more," says Moses.
Great Return on Investment
Kim Tart, AgXplore's National Technical Sales Director, explains that NZONE is an excellent investment.
"Typically we've looked at a three to one return on investment at today's corn prices," Tart says.
"In a year like this, farmers don't want to take chances. They want to protect their crops, and NZONE, with its track record of delivering an average of 12 bushels more per acre, is the protection they need."
Tart says NZONE is simply a smart investment. "You're spending a lot on nitrogen. For not much more, you can make sure it stays in the soil, goes into the plants and gives you higher yields," Tart says.
Check out the research and learn more at NZONEyields.com.
Subscribe to receive top agriculture news
Be informed daily with these free e-newsletters
You May Also Like
---