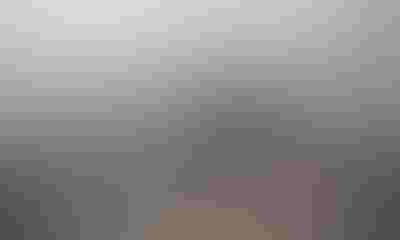 A special Smithsonian Institute exhibit will be on display in selected locations throughout Minnesota this summer.
The Smithsonian's Water/Ways exhibit opens Saturday, June 25, at the Prairie Woods Environmental Learning Center in Spicer. It will be on view here through August 7.
Exhibit hours are Saturdays 10 a.m.-4 p.m., Sundays 1 p.m.-5 p.m., weekdays 8 a.m.-4 p.m., and Thursday evenings with special programs until 8 p.m.
A state companion exhibit, called We Are Water MN, also will be on display. This exhibit focuses on scientific and community perspectives on solving the state's water quality challenges.
Additional special events and activities include:

Traveling Smithsonian exhibit comes to Spicer
•Exhibit grand opening, 10-11 a.m., Saturday, June 25. Guest speakers and refreshments.
•Kandiyohi County Historical Society Water/Ways bus tour, 8 a.m., Wednesday, June 29. Cost: $10 (includes lunch). For information contact the KCHS at 320-235-1881. Tour stops include Willmar's new wastewater treatment plant, Meadow Star Dairy, Olson wetland restoration, Sibley State Park, New London Mill Pond (lunch), Water/Ways exhibit at Prairie Woods, Grass Lake restoration, Gorans Farm bioreactor project.
•Okee Dokee Brothers concert, 10:30 a.m. (outdoors-bring a blanket or lawn chair), Saturday, July 2, free admission. The Grammy Award-winning band puts their passion for the outdoors into their entertaining Americana folk music for kids and adults.
•The Lorax, PWELC puppet theater, 3:30 p.m., Thursday, Aug. 4.
•Adopt-a-storm drain: Ongoing, sponsored by the Middle Fork Crow River Watershed District. Residents of Atwater, New London, Spicer, and northside Willmar can sign up online at www.adopt-a-drain.org to help keep neighborhood storm drain grates clear of leaves, grass clippings, and other debris, that could pollute area lakes.
 "We are very pleased to be able to bring Water/Ways to our area," says Dave Pederson, PWELC executive director. "It allows us the opportunity to explore this fascinating aspect of our own region's water, and we hope that it will inspire many to become even more involved in the cultural life of our community and how we use water."
Future exhibit locations in Minnesota include:
•Nicollet County Historical Society (St. Peter), Aug. 13-Sept. 25, 2016.
•Goodhue County Historical Society (Red Wing), Oct. 1-Nov. 13, 2016.
•Audubon Center of the North Woods (Sandstone), Nov. 19, 2016-Jan. 1, 2017.
•Lanesboro Arts (Lanesboro), Jan. 7-Feb. 19, 2017.
•Becker County Historical Society (Detroit Lakes), Feb. 25-Apr. 9, 2017.
Water/Ways is part of Museum on Main Street, a unique collaboration among the Smithsonian Institution Traveling Exhibition Service, state humanities councils across the nation, and local host institutions. To learn more about Water/Ways and other Museum on Main Street exhibitions, visit www.museumonmainstreet.org.
In Minnesota, for more information, please visit Prairie Woods Environmental Learning Center, www.prairiewoodselc.org/; Minnesota Humanities Center, www.mnhum.org/waterways; Minnesota Pollution Control Agency, www.pca.state.mn.us/waterways.
Source: MPCA
Subscribe to receive top agriculture news
Be informed daily with these free e-newsletters
You May Also Like
---