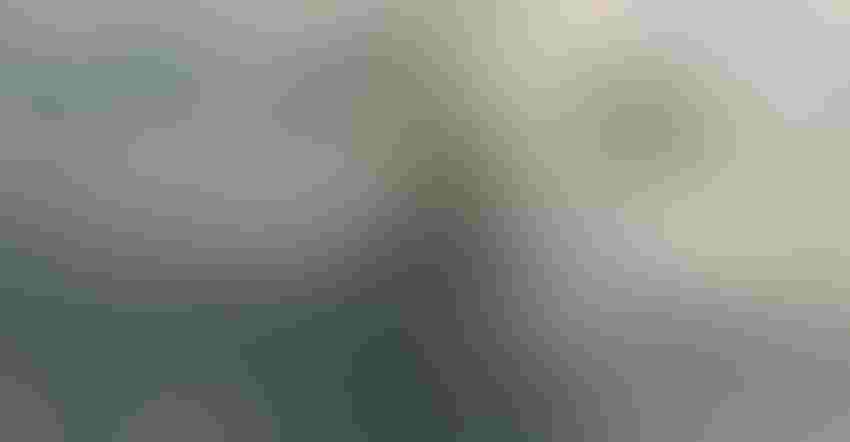 Douglas Rissing/Getty Images
The House Ag Committee's ranking member made no bones about his displeasure with the recently passed Inflation Reduction Act.
"I think they're trying to corrupt the farm bill process. They're trying to throw money at voters," Rep. Glenn "GT" Thompson, R-Pa., said Wednesday after his listening session at Penn State's Ag Progress Days.
The Inflation Reduction Act, which was passed last weekend, would make a "historic down payment on deficit reduction to fight inflation, invest in domestic energy production and manufacturing, and reduce carbon emissions by roughly 40% by 2030," according to a one-page summary of the bill.
It is being paid for through a 15% corporate minimum tax, prescription drug price reform and increasing IRS tax enforcement.
For agriculture, about $40 billion would go to USDA for climate-smart agriculture programs, biofuels development, forest restoration work, renewable energy tax credits, conservation technical assistance and rural electric cooperative carbon capture and storage, and resilience projects, according to an article by Jacqui Fatka, Farm Progress policy editor.
It includes $8.45 billion in new funds for the Environmental Quality Incentives Program; $3.25 billion for the Conservation Stewardship Program; $1.3 billion for climate-focused technical assistance; and $5 million for Conservation Innovation Grants with a priority on projects related to enteric methane reduction and management, among other things.
But the bill was immediately blasted by the ranking member of the Senate Ag Committee, Sen. John Boozman, R-Ark, who said that the reconciliation process and party-line vote needed to pass the bill — with Vice President Kamala Harris casting a tiebreaking vote — would set a bad precedent for farm bill programs and future farm bill negotiations.
Thompson agreed, saying the ag policies in the bill disturbed him. "We do listening sessions, we do hearings, we debate conservation programs to refine them, to improve them, and all they did was throw money at it," Thompson said, adding that he feared the bill, which is expected to pass the House and be signed by President Joe Biden, would end up being a "slush fund" for Secretary of Agriculture Tom Vilsack and USDA to throw money at programs without consulting with ag committee members.
"He [Vilsack] should be working with both the Senate and House Ag Committee, whether it's on climate-smart solutions, whether it's on increasing local processing capacity, other things," Thompson added.
With just a year before the current farm bill expires, Thompson said the deadline is getting uncomfortably close, and that reverting to old farm policy or extending the current bill are not options.
"I'm looking forward to going in on the farm bill when we get through all the hearings, the listening sessions, the field hearings, with an open mind," Thompson said. "What's more important to me is what I hear from the American farmer and rancher, and forester, and the people of rural America."
Subscribe to receive top agriculture news
Be informed daily with these free e-newsletters
You May Also Like
---