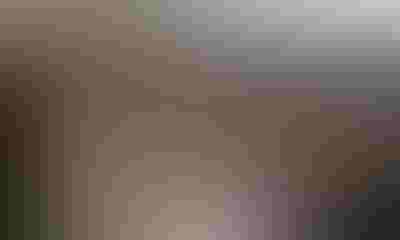 The overwhelming majority of pork producers are aware of changes coming to the rules governing how medically important antimicrobial drugs are used in pork production.
In a November survey of 550 pork producers, 82% of respondents said they were aware of the upcoming regulatory changes, and of those surveyed, on average, 71% have a defined record-keeping protocol in place that they follow. That number grows to 83% among the country's largest pork operations, or those that market more than 80,000 hogs per year.

Most hog farmers are aware of impending regulatory changes. (Photo: Darcy Maulsby/Thinkstock)
"This level of awareness underscores the real and substantive changes occurring today on how pig farmers use antibiotics on the farm," said Derrick Sleezer, National Pork Board president from Cherokee, Iowa. "The high level of awareness of the changing regulation is encouraging, but not surprising. The U.S. pork industry is working hard to educate its pork producers about the upcoming deadline."
Related story: Education needed on antimicrobial drug use regulations
Sleezer added that the Pork Checkoff has developed and is sharing many new materials with pig farmers to make certain packers, processors and foodservice and retail customers understand how seriously the pork Industry is taking the impending regulation changes.
Related story: FDA releases update on antimicrobial oversight plan
In the past 18 months, the National Pork Board has taken steps to educate pork producers on the details of Food and Drug Administration guidance 209 and 213. The rules define how medically important feed-grade antibiotics should be used to treat, control and prevent disease, as well as the importance of farmers establishing a veterinarian-client-patient relationship. The guidance also mandates that medically important antibiotics can no longer be used to promote animal growth and sets a higher standard for on-farm record keeping. The regulatory changes take effect Jan. 1, 2017.
Related story: FDA to phase out 'medically important' microbial use in livestock
"Consumers can have confidence that the U.S. pork industry is doing the right thing in regard to antibiotic stewardship," Sleezer said. "Understanding the role responsible antibiotic use plays on a farm is one of our top priorities and why we introduced the U.S. pork industry antibiotic stewardship plan in June."
On March 3, nearly 300 National Pork Industry Forum delegates, pig farmers and industry staff gathered for an update session. Speakers included: Dr. Lonnie King, Ohio State University, who focused broadly on the subject of antibiotic resistance; Dr. Tom Burkgren, American Association of Swine Veterinarians, who detailed the importance of establishing a VCPR and how the new requirements for feed directives will work; and Randy Spronk of Spronk Brothers Farms in Minnesota, who shared real-life challenges and opportunities facing pig farmers as they improve practices to reduce the need for antibiotics.
"The bottom-line message to pork producers is act now – do not wait until January of next year to make these important changes in how you raise pigs," Spronk said. "This is a defining moment for our industry, and change will not come without some sacrifice. But preserving the effectiveness of medically important antibiotics is critical in our commitment to ensure a safe food supply and to build consumer trust."
The National Pork Board introduced its new Pork Industry Guide to Responsible Antibiotic Use at the session. The 12-page guide expands on the industry's Pork Quality Assurance Plus (PQA Plus) program, supports the industry's stewardship plan and defines a six-point checklist for success that will help pork producers best prepare for the regulatory changes.
Source: National Pork Board
Subscribe to receive top agriculture news
Be informed daily with these free e-newsletters
You May Also Like
---