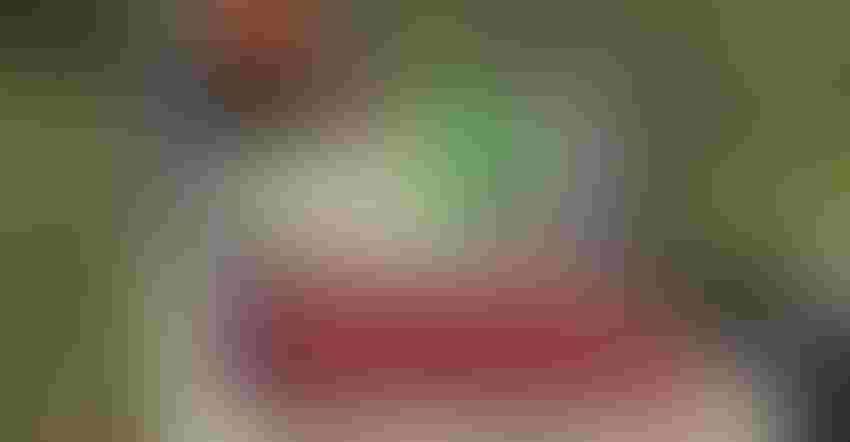 SOUR APPLES: Bittner Singer Orchards in Niagara County has struggled trying to adjust to the state's 60-hour overtime rule. They've had to cut back on sweet cherries and various processing peach varieties to save on labor costs.
Courtesy of Bittner Singer Orchards
New York farms are still struggling with the effects of a 60-hour overtime rule, which if lowered further might force them out of business, some producers say.
Burdensome labor costs, worker-employer tensions and lost productivity are just some of the problems encountered since the Farm Laborers Fair Labor Practices Act took effect on Jan. 1, 2020.
Farmers say the measure, which includes a mandated weekly day of rest and allows workers to organize, puts New York agriculture at a competitive disadvantage with other states.
"New York always seems to be the first ones on labor, on pesticides and everything else," says Jim Bittner, owner of Niagara County-based Bittner Singer Orchards. "If other states don't have these same rules and restrictions, it puts me at a huge disadvantage.
"I have two sons here on the farm. We're in a position now where they need to buy into the farm, and quite frankly, they're really scratching their heads whether it makes sense. They're wondering what they should do for the future. It's one thing to be progressive, but you can't go too far out in front of your neighbors or you're going to stifle any production."
A three-member state Wage Board, including David Fisher, president of New York Farm Bureau, spent most of 2020 soliciting input about whether to recommend lowering the overtime threshold to perhaps 40 hours per week. Scores of farmers strongly opposed the idea in a series of public hearings.
In late December, the board agreed to postpone any decisions, giving farmers more time to adjust to the 60-hour law, especially during the COVID-19 pandemic, which triggered significant financial, operational and supply chain challenges.
The panel is chaired by Brenda McDuffie, Buffalo Urban League president and CEO, and also includes labor representative Denis Hughes, former New York State AFL-CIO president. The board is not expected to reconvene until late this year at the earliest. McDuffie and Hughes have both indicated they favor a 40-hour overtime law for agriculture, the same as most other industries, and would eventually like to see it adopted.
The ultimate decision rests with Roberta Reardon, state labor commissioner.
Only a handful of other states — Minnesota, Hawaii, Maryland and California — have some type of overtime provision that varies on hours and weeks, and Washington state is considering it. There has been some preliminary discussion about a nationwide 60-hour overtime law. Bittner, who manages 400 acres, says he wouldn't oppose this as it would level the playing field between New York and other states.
In the meantime, he's already eliminated labor-intensive crops that don't pay a premium to make ends meet.
"On a fruit farm like ours, 50% of our total expense is labor," Bittner says. "We spent $750,000 on payroll alone last year. As wage rates go up, you're going to pay more workers' compensation insurance, more Social Security. All these other things add on to it.
"Up until a year ago, I used to grow a lot of processing peaches for fruit cocktail, yogurt and ice cream. We've quit that completely, and I just cut down 65-year-old pear trees that were in full production. We're also cutting back on fresh sweet cherries because those are all harvested by hand. It's the most expensive crop to pick. I can't afford to lose money growing a crop. We're just not going to do it anymore.
"We have 100 acres of open land; we just don't know what to plant," he adds. "Frankly, solar panels look better all the time in New York state."
The farm is now focused solely on growing apples, plums and fresh peaches, and has implemented dramatic new practices in an effort to save money.
"Peaches are now all short trees, and we've cut down a lot of big apple trees and gone to smaller ones," Bittner says. "We've thrown away all our ladders. I have no use for 16- and 20-foot ladders anymore. I just ordered an elevated picking platform where people stand to pick. The bin's going to be up there, too. We're just trying to be more efficient with our labor."
Stressful times
Danielle Volles manages the business side of things at Volles Dairy Farm, which milks 1,550 cows and employs 28 people in Onondaga County. She says the 60-hour law has created more work and stress for farm owners who must make up for tasks employees no longer do.
"My father-in-law, who was probably getting ready to retire, has recommitted to sticking around a bit longer just because we need the manpower," Volles says.
The farm's payroll rose $150,000 last year as it paid some workers overtime for essential duties, and hired a few part-time workers at regular pay to avoid even higher overtime costs. "That's an additional expense we really can't afford," she says. "We had to restructure our hours and days off."
Labor is the first controllable cost that many fiscally troubled industries cut back on, Volles says.
"Agriculture can't do that. Cows have to be taken care of every day. You need a certain amount of people to do the work, and there's only so many hours in a day," she says. "Most farms are operating 22 to 23 hours per day, seven days per week, particularly in their milking parlors. There are no holidays. I couldn't let go of anybody.
"If I had to pay all my people on a 40-hour week, I think we would go out of business. It would be a lose-lose situation for every farm."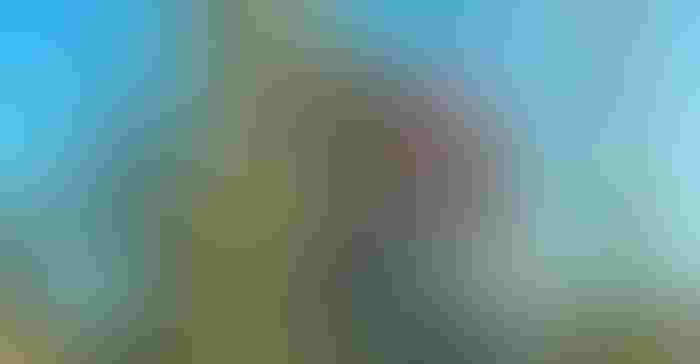 McDuffie, Hughes and like-minded officials say other industries such as restaurants and hospitality have 40-hour workweeks, and that agriculture shouldn't be granted special favors.
But Volles says the bigger issue is that people largely unfamiliar with agriculture are making decisions that greatly affect its survival.
"Weather, pricing, markets, supply and demand, we don't have control over those things," she says. "The thing about overtime, too, is that most industries have the ability to divest that additional cost. When minimum wage goes up, your sandwich at the restaurant goes up a dollar.
"In dairy, that's not the case. We're working in a fixed market. I have no control over what milk prices are, much less what I'm getting paid. I don't have anywhere to divest those additional payroll costs to. So, I have to cut internally, in other places, in some cases for things we really need."
And this affects the entire rural economy.
"I haven't bought new equipment in a couple of years; I'm not spending money in the community with the local tractor dealer," Volles says. "I'm not using mechanics as much. We're trying to fix things in-house more.
"I really think we need to start looking at how important agriculture is," she adds. "We can't let people go out of business, and that's what's going to happen. You've seen over the past 20 to 30 years how many smaller farms have gone out. There aren't many 200- and 300-cow dairies anymore, or even 500- and 600-cow dairies. That's due to the rising cost of everything else and the low cost of milk."
More time needed
Farm Bureau spokesman Steve Ammerman says the ag industry isn't seeking exemption from labor laws, but simply wants lawmakers to recognize the unique challenges farms deal with to grow food, care for livestock and manage their land.
"Agriculture is a unique industry," he says. "Farms must deal with perishable food, changing weather conditions, limited windows to plant and harvest, as well as taking care of animals around the clock. Our farms want to provide for their employees the best they can, but they must also be able to compete in the marketplace and make enough money to keep the farm going, which provides jobs and income for the farm family as well as those of their employees."
Many fruit and dairy farms rely heavily on foreign H-2A workers, especially at peak harvest times. Bittner and Volles say they'll lose such help to other states if New York lowers the overtime threshold to something less than 60 hours.
"Is a worker going to come to my farm when they can go to Pennsylvania and work all the hours they want?" Bittner says. "They just have to sit on the mandated day off. They aren't happy, especially these guys who only come here for two months in September and October. They want to work every day."
"Most foreign workers don't come with their families," Volles says. "They're coming to better their lives at home, for their wives, their children. They're sending money home for food, housing, and so they can live good lives. They're here for work. That's why they come.
"We need more time to decide whether or not a 60-hour week is going to work and what it's going to do to agriculture," she adds. "We can't just make decisions without understanding completely what the effects of those decisions are going to be."
Post writes from eastern New York.
Subscribe to receive top agriculture news
Be informed daily with these free e-newsletters
You May Also Like
---