DON'T IGNORE: Farmers know the value of healthy soil, but maintaining that high-quality infrastructure for the farm will be challenged in the future.
Vince Streano/getty images
Soil is the foundation for human survival. It provides food, shelter, medicine, clean water and clean air through its functions to regulate biological, chemical and physical processes. The concept of soil security is the protection, safeguard and enhancement of the quality, quantity and function of the soil ecosystem services from degradation and potential threats.
Climate change can impose such threats to the availability, access and use of soils to sustainably generate plentiful and quality food and other goods, and ecosystem services. The enormity of threats to soil security by the changing climate raises the urgency of protecting this important resource we rely on for securing food to feed humanity. The link between soil security and food security has been demonstrated in many parts of the world, where soil degradation has led to a significant decline in the food supply, and it's provided a warning sign for future food shortages as population rises toward 10 billion by 2050.
Pillars of soil and food security
The dimensions of soil security proposed by some scientists, which include, but are not limited to, are availability, accessibility, utilization and stability. These are obviously similar to the dimensions of food security:
Availability is one of the essential pillars of soil security, which refers to soil quality and spatial distribution of certain soil types.

Accessibility relates to the conditions or mechanisms by which land users negotiate and gain ownership to occupy and use a given soil.

Utilization deals with the use or purpose to which a given soil is used, and the capacity to manage and generate optimal private and public goods and benefits from the soil.

Stability refers to the governance and mechanisms or approaches that safeguard and improve the first three dimensions.
These dimensions and their interactions can have significant effects on soil sustainability and food security. Soil security is well-affirmed in many policy framings articulated by President F.D. Roosevelt's letter to all states' governors on a uniform Soil Conservation Law, "A nation that destroys its soil destroys itself."
The magnitude of threats to natural resources, including soil, requires a strong linkage to national security and development of policies to safeguard other tangible needs linked to the protection of soil, such as food security, and social and economic stability. Such framing to the value of soil as a natural resource that needs to be protected must remain an existential perspective to developing global and national policies by decision-makers.
In the last few decades, the degradation of soil health and productivity has been enormous, where millions of acres globally have lost significant actual and potential productivity, and soils farmed by small landholders in the tropics and subtropics are severely depleted of their soil organic carbon. These soils are highly susceptible to degradation by erosion, structural breakdown, decline in biodiversity and overall deterioration in quality.
Under these conditions, crop yields depend on erratic rainfall and must cope with additional biotic (pest and pathogen) and abiotic (drought, high temperature) stresses. This impact is felt more in non-developed countries leading to famine, social dislocation, and economic and political disruption. The decline in yields of many crops, such as, corn, soybean, wheat and other crops, is highly driven by a decline in soil health due to a significant loss of soil organic matter exacerbated by extreme climate events, such as drought, high temperatures and extreme flooding.
More pronounced examples of climate's extremes and its impact on soil security and food security are currently highlighted by the persistent drought in many parts of the world. Here, in many parts of the U.S., a significant number of farmable acres are left idle, coupled with declines in yields this year that have approached 10% to 40%.
For example, in California alone, as reported by a new study funded by the California Department of Agriculture, the direct agricultural losses due to drought total $3 billion over the last two years, and about 752,000 acres of farmland could be left fallow this year because of water shortages. The climate change effect on food security stems from the impact on water availability, which leads to yield decline and biomass production as essential mechanisms for building soil health and soil security.
A vision for soil and food security
The inextricable link between soil security and food security requires a new and transformative agriculture system resilient enough to overcome climate challenges and restore soil resiliency. Such a system is economically and environmentally sound; it can regenerate the soil system and enhance soil functionality as an essential foundation for high-quality and plentiful food production.
This new system is widely coined as a climate-smart agriculture system, which requires a shared commitment from farmers, the agriculture industry and government agencies. The climate-smart ag system is an integrative system that incorporates natural system elements essential for building soil biodiversity, plant diversity and animal integration for a robust and sustainable food production system.
These components of such a system can have synergetic effects on combating climate extremes, enhancing carbon capture from the atmosphere and subsequent increase in soil carbon sequestration. These are fundamental blocks for soil security and food security: to develop a sustainable system, where productivity, socioeconomic and environmental outcomes are balanced to correct the one-definition, one-dimensional approach of the Agriculture Revolution, where the focus was on greater food production and intensification, letting the environmental and ecosystem services fall by the wayside.
To transform the agriculture system to a more balanced and sustainable one, major agriculture industries need to embrace the climate-smart ag system through genuine contributions to soil and food securities, and reexamine agriculture intensification at all costs (soil erosion, greenhouse gas emissions, water pollution, etc.).
Al-Kaisi is a professor emeritus of soil physics (soil management and environment) at the Department of Agronomy, Iowa State University, Ames.
About the Author(s)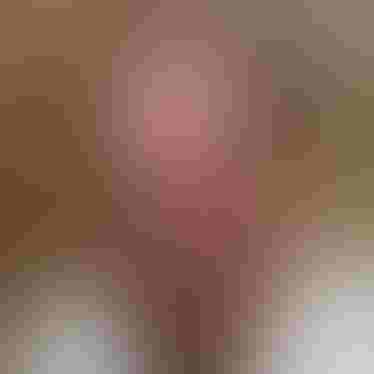 professor emeritus in agronomy, Iowa State University
Mahdi Al-Kaisi is a professor emeritus of soil physics (soil management and environment) in the Department of Agronomy at Iowa State University, Ames. His research focuses on the effects of cropping and tillage systems, crop residue management, cover crops and nitrogen application on soil health, soil carbon dynamics, carbon sequestration, greenhouse gas emissions and other ecosystem services. He is a fellow of the American Society of Agronomy, the Soil Science Society of America, and the Soil and Water Conservation Society.
Subscribe to receive top agriculture news
Be informed daily with these free e-newsletters
You May Also Like
---