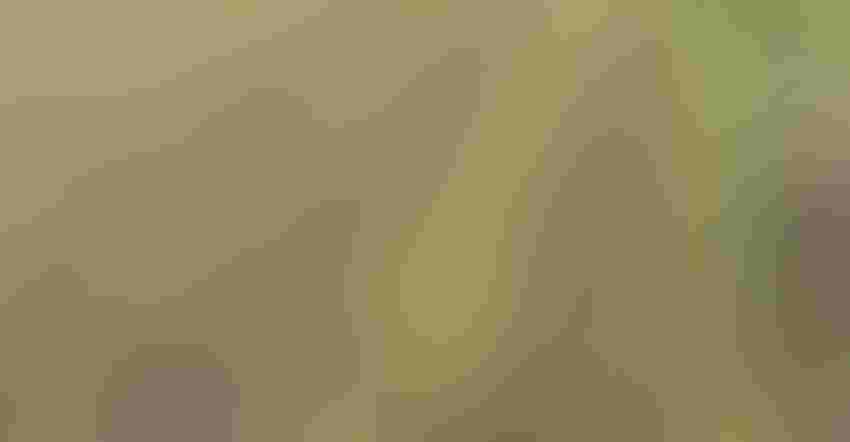 COVER CROPS: Many Iowa farmers are adding cover crops to their crop rotations so soil stays covered when fields are not growing corn and soybeans. Cover crops also improve soil organic matter and slow water runoff.
Iowa Secretary of Agriculture Bill Northey announced May 11 that the 2017 sign-up period is open for statewide cost-share funds to help farmers install nutrient reduction practices. This program has been popular with farmers interested in adding additional practices to their farming operation. Practices eligible for this funding are cover crops, no-till or strip till, or using a nitrification inhibitor when applying fertilizer.
"Iowa farmers are continuing to take on the challenge of improving water quality," said Northey. "This program has played an important role in helping farmers get started with a new practice on their farm focused on protecting water quality. We have seen thousands of farmers try cover crops on hundreds of thousands of acres through this program. We were excited to have funds available again this year and encourage farmers to contact their local Soil and Water Conservation District to learn more and potentially sign up to participate."
First-time users get priority consideration
The cost-share rate for farmers planting cover crops is $25 per acre ($15 per acre for past cover crop users). For those trying no-till or strip till, it is $10 per acre. Farmers using a nitrapyrin nitrification inhibitor when applying fall fertilizer can receive $3 an acre.
Any farmer not already using these practices will receive priority consideration for this assistance. Farmers interested in cover crops, but have already used this practice on their farm, are also eligible for this funding, but at a reduced rate of $15 an acre. Farmers are only eligible for cost-share on up to 160 acres. The funds will be made available in July, but farmers can immediately start submitting applications through their local Soil and Water Conservation District office.
Farmers are also encouraged to visit the office to inquire about additional opportunities for cost-share funding through other programs offered at their local SWCDs.
Why the early May announcement about the upcoming cost-share program for fall, if the funds won't be available until July? "As farmers are busy planting and doing other spring fieldwork, we wanted to get the announcement out as soon as possible. That helps our staff and conservation partners prepare to sign up interested farmers if there are rain delays, or as fieldwork is wrapped up," Northey said.
Iowa cost-share program is successful
The Iowa Department of Agriculture and Land Stewardship received $9.6 million from the Iowa Legislature for the Iowa Water Quality Initiative in fiscal 2017. These funds will allow IDALS to continue to encourage the broad adoption of water quality practices through statewide cost-share assistance, as well as more intensive conservation work in targeted watersheds.
In the last four years that this cost-share program has been available, over 3,750 farmers put in new nutrient reduction practices on over 480,000 acres in Iowa. The state provided about $9.4 million in cost-share funding to help farmers try a water quality practice for the first time, and Iowa farmers provided more than $9.6 million of their own resources to support these water quality practices.
Farmers and landowners who have questions about incorporating cover crops into their farming operation and about using other water quality protection practices should visit their local soil conservation district office. To learn more about cost-share and other programs, you can also visit the Iowa Department of Agriculture.
Source: Iowa Department of Agriculture
Subscribe to receive top agriculture news
Be informed daily with these free e-newsletters
You May Also Like
---