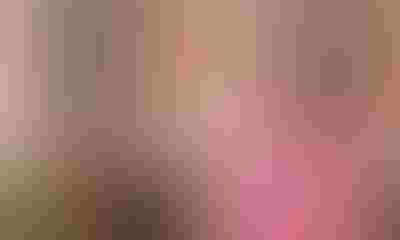 Q: Our daughter headed off to college in August. She loves farming and wants to return after college. Should we continue paying her per hour for weekends or start bringing her in now as a junior partner?
A: Mike Evanish: 'Wait until she's ready'
It's great that your daughter loves farming and plans to study it in college. She'll learn the latest and greatest trends, research, theories and more. She'll also be exposed to and experience many things that aren't so positive. But being accepted to college is only a beginning, and regardless of how smart or hard working she is, it doesn't necessarily mean she's partner material.

COLLEGE-BOUND: Farm parents weigh offering college-bound daughter a partnership incentive.
Over the years I've witnessed farms that brought in children before they were ready; it never ended well.
Luckily, I've learned from experienced staff how to advise when I'm asked, "When will I know my child is ready to come into the business?" Here are the standards presented to me:
• Has the child worked away from the family farm? This is the hard one. Of course, you want the child in the business with you. But what if they leave and don't come back? This is the best way to see what your daughter really wants to do with her life.
• What does the child have to put into the business? Nothing builds commitment like having "skin in the game." Never simply give the child everything.
• Are you ready to give up control? You may say "yes." But do you mean it?
Pay her for the hours she works. Further, placing some or all of the pay in savings will help her accumulate some of that "buy-in money."
A: George Mueller: 'You're blessed, but …'
You're blessed to have a daughter who loves farming, wants to benefit from a college education and wants to return to the home farm. But please hold off on any partnership offer. There's a lot she should do beforehand.
It sounds like she loves the farm so much she returns on weekends to help with the work. I love this attitude.
But college is the time to see if the grass is really greener on the other side of the fence. Hopefully, she'll spend several weekends going home with fellow classmates to experience city life, or experience farm life on other farms. Hopefully, she'll bring classmates home to experience a weekend on your farm.
I firmly believe that a young adult should work somewhere else on their own before returning home — two or three years — long enough to prove themselves by earning a pay raise. It's always beneficial to learn that other businesses also make mistakes and have problems.
If it's somewhat urgent that your daughter needs to return to the farm sooner, perhaps she can work as a summer farm intern during her college years to get the beneficial variety of experience. Such experiences are just as valuable as what she'll get from professors and books.
If available, your daughter should consider college exchange programs with other colleges, such as in California and New Zealand. Our son, John, spent a year at the Reading Agricultural College in England. I hope your daughter can experience a chance to look around our wonderful world.
After all that, and after she has earned the respect of your farm's employees, take your daughter into your partnership. By then, she'll have earned her "stripes."
A: Glenn Rogers: 'It depends'
A lot can happen in two to four years. Interests can change significantly during the college years.
There's the discovery of a whole new world with horizons that once were beyond reach. Now they are not only within reach, but college also encourages students to search for new, more far-reaching horizons.
It may be that a second person becomes part of his or her equation, or future educational opportunities stretch four years into six or eight. A lot can, and does, happen at college.
On the other hand, it might be that college is the maturing place that results in that "want to return" becoming a burning fire that brings a truckload of ideas that need sifting through. Rewarding her for her work with the prospect of being a new partner becomes the "draw" to bring your daughter (with that fire and knowledge) back to the farm after college.
Your future partner should experience "the other side of the fence" by working for someone else for a year or two. Putting them into an ownership situation too soon may hinder them and you from gaining from that outside experience.
You need to weigh a lot of variables: your age, financial stability, farm and herd size if you have livestock, your daughter's maturity, her decision-making ability, your willingness to "let go" of the reins — and more.
Write up all the pros and cons of each method and get input from your trusted advisers. Talk at length with your daughter to see where she's looking to be five to 10 years from now. Too often, I've seen the older generation "assuming" one road when the next generation is looking down an entirely different road.
See related story: Financing college can be 'taxing'.
Got a question? Our experts await!
Our Profit Planner panel would like to hear your question. The panel consists of Michael Evanish, farm business consultant and business services manager of Pennsylvania Farm Bureau's Members' Service Corp.; Dale Johnson, Extension farm management specialist at University of Maryland (unavailable for this question); George Mueller, dairy farmer from Clifton Springs, N.Y.; and Glenn Rogers, University of Vermont Extension professor emeritus and ag consultant.
Send your questions to Profit Planners, American Agriculturist, 5227B Baltimore Pike, Littlestown, PA 17340. Or email them to [email protected]. All are submitted to our panel without identification.
Subscribe to receive top agriculture news
Be informed daily with these free e-newsletters
You May Also Like
---