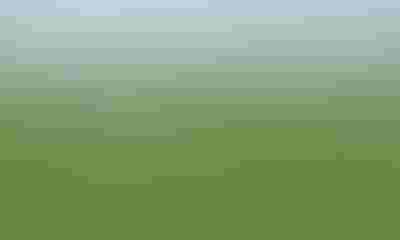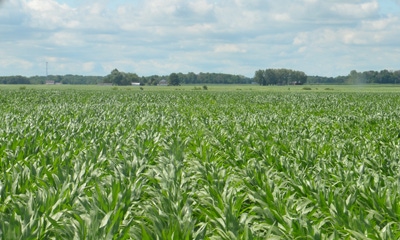 How much nitrogen can you expect to save if you use a nitrification inhibitor? What does science-based research say about using nitrification inhibitors in products like manure? Is there software that could help you make more efficient use of nitrogen?
There is a place to seek answers to these kinds of questions without relying just on what fertilizer dealers of software suppliers tell you. It's a website called nutrientstar.org. The .org instead of .com is appropriate because NutrientStar is a nonprofit organization.
Corn Illustrated 10/10: 5 reasons why corn harvest isn't fun this year

IMPROVE N EFFICIENCY: The NutrientStar website is all about testing products and decision-making tools so you can make the most efficient nitrogen application possible during the season.
"NutrientStar was created by the Environmental Defense Fund," says Karen Chapman, manager of the NutrientStar program. Her role at EDF is related to the organization's Agriculture Sustainability Program.
"NutrientStar is a service-based project set up to evaluate products and decision-making tools related to fertilizer use, particularly to nitrogen use," she says.
How NutrientStar works
Two groups of people typically visit the NutrientStar website, Chapman says. One group includes farmers and ag dealers who want to know how various products promoted for nitrogen efficiency stack up when tested in scientific trials.
The second group includes companies that would like to have products tested. For a fee, NutrientStar can arrange testing of various products or decision tools. The testing is based on scientific protocol. The goal is to generate information and data that determine if the product or tool is useful in helping plants use nitrogen more efficiently, she says.
Once NutrientStar tests a product, a summary of the product — either a fertilizer additive such as an inhibitor, a type of fertilizer or a decision-making tool — is placed on the website discussing whether or not the product delivers the efficiency it is supposed to deliver.
Sometimes the answer is that there isn't sufficient scientific evidence yet to gauge how well the product or tool actually works, Chapman says.
For instance, if you visit the NutrientStar website and click on Tool Finder, and then click on Instinct II, you will find a summary. Instinct II won an award earlier this year for being environmentally friendly. Yet the NutrientStar summary indicates the people operating the website have not seen enough third-party test results to make accurate comments about how efficiently Instinct II works in manure and other products.
Sustainable agriculture
Why is a group like the Environmental Defense Fund interested in testing products and decision-making tools for fertilizers like nitrogen? Chapman says it goes back to EDF's definition of sustainability.
"Sustainability is about increasing efficiency of fertilizers applied and decreasing the amount of nitrates that show up in the environment," she says. "It's also about learning how to improve soil health and reduce runoff."
Corn Illustrated 10/3: Why you should take winter annuals out with fall herbicides
The NutrientStar project is also about increasing transparency in agriculture, she says. The website provides a third-party site where people can go to learn about what someone besides the maker of the product or tool says about it.
"Sometimes we contract with universities to complete studies, and sometimes we have staff that do the work," Chapman says. The goal is always to increase the knowledge base about how various products impact the environment, she concludes.  
About the Author(s)
Subscribe to receive top agriculture news
Be informed daily with these free e-newsletters
You May Also Like
---