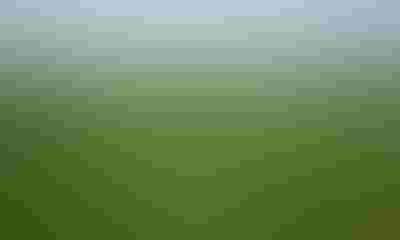 At the USDA Land Tenure and the Next Generation of Agriculture Fall Forum in Lincoln in late September, Acting Deputy Secretary of Agriculture Michael Scuse addressed one of the biggest challenges facing young and beginning farmers — access to land.
Earlier this year, Agriculture Secretary Tom Vilsack announced USDA would hold a series of fall forums in different locations to highlight the progress made on top issues facing agriculture — including land access and beginning farmers — and to set the stage for the next Administration to continue to support a strong future for U.S. agriculture.

KEY HURDLE FOR FARMERS: Land access is often identified as one of the biggest hurdles for young and beginning farmers and ranchers. It's a challenge Acting Deputy Secretary of Agriculture Michael Scuse notes isn't new, but has become worse in recent years.
Following the forum in Lincoln, Nebraska Farmer visited with Scuse and discussed the ongoing challenge of land tenure for young and beginning producers.
NF: Land access is often identified as the No. 1 hurdle for young or beginning farmers or ranchers to get started in agriculture. Why is this such a challenge today?
Scuse: This is not something that's new this year; it's been going on now for several decades. If you go back and look at who owned the land and the number of farmers we had on the land 50 to 60 years ago, it was quite a considerable amount. If you look at the numbers of producers that have retired and have gotten out of farming, we're now down to about 1.7 [million] to 2 million farms and producers. We've lost so many, but the land is still controlled, in many cases, by the family of the original farmers. But there's no longer anyone in the family that's farming. So you have absentee landowners, and it's been going on one generation to the next. It makes it difficult for young producers to acquire the land or actually rent the land against established producers.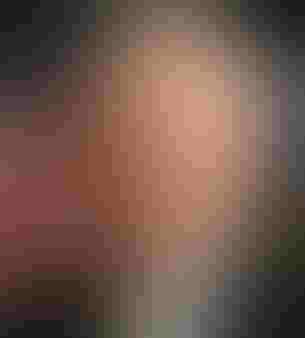 TOP ISSUES: In late September, Scuse discussed the challenge of land access among young and beginning farmers at the USDA Land Tenure and Next Generation of Agriculture Fall Forum in Lincoln. (Photo: USDA)
In the last couple of decades it has gotten worse. The average age of producers now is 58 years old, and that number continues to grow. If we're going to reverse that trend, we have got to figure out how to get the next generation involved in farming. We've got to find a way to get them access to land to get started. You're looking at about 10% of land in the U.S. possibly changing hands in the next five years. There's an opportunity here, I think, to start to make a real difference.
NF: We've also heard how farm income is projected to decline 13% in 2016, and how farmers' debt-to-asset ratios have increased in recent years. Is this another hurdle for young producers across the country? Paired with low commodity prices, is this a challenge for young producers?
Scuse: That's true, but debt-to-asset ratios are still very low compared to their past history. If you look at the 1970s, '80s and '90s, the debt-to-asset ratio was much higher than it is today. Right now we're running through a period where commodity prices have dropped, but just a couple years ago we were seeing record commodity prices. Hopefully, the period we're in right now is short-lived, and young people involved in agriculture will see there is an opportunity to make a living and support families on the farm.
NF: The average age of the farmer in the United States is 58 years old. Land tenure is obviously going to be a hurdle for young producers as farms change hands, so how do we address that problem and make it easier for them to own land?
Scuse: One of the ways we can, hopefully, help young and beginning farmers own land is to connect them with producers who are either retired or about to retire. How do we go about connecting that next generation with the generation that's retiring who does not have anyone following in their footsteps who would like to see somebody on the farm, take it over and continue what they've done for their lifetime? We're looking at ways to help facilitate that.
I think we need to look at all levels of government, look at our tax structure: Is there a way we can help make this land more affordable to that next generation of producers?
This is one of the reasons we're conducting fall forums, to go into communities, start a discussion with public participation and get some ideas for the next administration to look at ways we can help this next generation in agriculture.
Federal capital gains tax is one issue that has come out of recent forums. It's a shame someone has to pass away in order for their heirs to sell a farm so they can get away from the capital gains tax, because the basis changes. Addressing capital gains tax may be one of several different ways that local communities, state governments, federal governments can get the land in the hands of that next generation.
NF: How is USDA helping young and beginning farmers overcome these hurdles and get started?
Scuse: There are a lot of things we have done at the department. We've established the department-wide Land Tenure Task Force, which is responsible for reviewing all issues related to land tenure and transition.
We established a microloan program [three years ago], and Congress liked the program so much they expanded it [earlier this year], and now young and beginning farmers can apply for a microloan program with very little paperwork for up to $50,000 to help purchase smaller tracts of land.
Since 2009 we've invested over $126 million into projects that targeted new and beginning farmers and ranchers. We've held workshops, educational seminars, training and technological assistance for young and beginning producers. We've helped develop local and regional markets for those producers to have access to markets to receive an income.
Subscribe to receive top agriculture news
Be informed daily with these free e-newsletters
You May Also Like
---