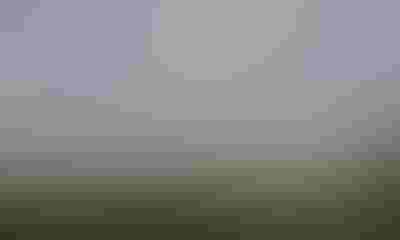 Editor's Note: Richard Cornett is Director of Communications, Western Plant Health Association and offers his perspective on a critical issue facing society today.
It was made abundantly clear during my association's recent annual meeting just how important science is to countering an alarming growth of anti-science sentiment engulfing the social fabric of our nation.
I would like to open with some prophetic words from one of my favorite scientists, the late Carl Sagan.
Agriculture must learn to share its science and the value of technology to help counter anti-science opponents.
He said, "If the world is to escape the direst consequences of global population growth and 10 to 12 billion people on the planet in the late 21st century, we must invent safe and more efficient means of growing food - with accompanying seed stocks, irrigation, fertilizers, pesticides, transportation, and refrigeration systems. How can all this be accomplished without science and technology?"
The denouncement of science by environmental activists, along with what seems to be a confirmation of their views by some of the country's prominent government leaders, has unfortunately resulted in a large segment of our population left distrusting our institutions and scientific advancements.
It has reached an absurd point in which conspiracy theories are rampant with a wide belief that government regulators and policy makers are in the pockets of Big Oil, Big Ag, and large corporations. Therefore, any information coming out of these entities is to be taken with a grain of salt or not believed at all.
Cultural issues
In explaining another dimension of the problem, I'll supply a quote from Hank Campbell, who spoke at our annual meeting in October and wrote about the conference afterward. Campbell is the president of the American Council on Science and Health.
He talks about a "cultural schism" that has evolved in our country.
"Increasingly, academic scientists have been educated in the belief that only government-controlled science is "real" science – and that those on the corporate side are doing something less valuable by doing applied science. Many academics don't feel like they should solve real problems."
But then Campbell notes that it hasn't always been like this, and highlighted a presentation given during our business luncheon by Professor Dennis Gonsalves, who he described as an "old school" academic scientist.
Fortunately, Dr. Gonsalves was not steeped in the belief that it is only the job of a corporate scientist to solve problems. He believes just the opposite – it is the duty of public sector scientists to solve our pressing problems.
Now granted, while Dr. Dennis Gonsalves may not be a household name here on the mainland, he approaches sainthood among the papaya growers in Hawaii for saving their livelihood. That's because he and a fellow team of scientists discovered how to give the papaya a "vaccine" to protect it from the ringspot virus that was devastating the papaya trees on the islands.
And he did it using genetic modification.
When the virus really hit, no change in crop rotation or pesticide could fix it, as Gonsalves pointed out in his luncheon speech. Gonsalves' team showed their data and their field tests, and their ideas were streamlined into approval.
Of course, this was in 1998 when environmentalists hadn't yet learned that opposing science would promote their political objectives, and didn't go to court to block the new technology that would ruin farmers if not implemented.
Yes, it was a huge win for Hawaiian papaya growers, Gonsalves and his team, and especially for science.
Not just a delicacy
Today, instead of being a rare delicacy, you can buy this transgenic Rainbow papaya anywhere for about a quarter since nearly all of it grown in Hawaii is genetically engineered to resist the ringspot virus.
Bioengineered papayas now cover roughly 2,400 acres, three quarters of the total Hawaiian papaya crop. These papayas have been approved for consumption in the U.S. and Canada, and several Asian countries are developing GMO papaya varieties resistant to their local virus strains.
But disappointedly, many who now live in Hawaii seem to have forgotten the science lesson laid out by Dr. Gonsalves. Although science saved the papaya industry in Hawaii and consumers enjoy the results of that technology every single day, many have allowed themselves to be whipped into a frenzy by "activists from the mainland," as island scientists label them.
It's ironic that some islanders hate GMOs while living in the poster state for being saved by them.
As Campbell succinctly put it, "Scientists like Dr. Gonsalves can fix many things, but they can't fix culture. For that, it is up to you and me."
The comments of the author are not necessarily those of Penton Agriculture.
Subscribe to receive top agriculture news
Be informed daily with these free e-newsletters
You May Also Like
---