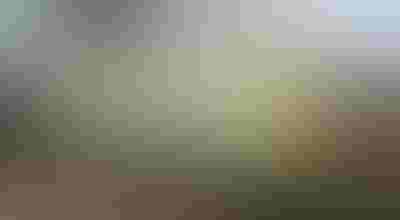 Overcast skies and rain clouds settled over St. Louis. It was only fitting that the groundbreaking ceremony for a new exhibit at the Saint Louis Science Center designed to share food's journey from farm to fork succumbed to the farmer's greatest challenge---the weather.
Commodity groups from Missouri and Illinois along with agriculture business and industry leaders convened yesterday to break ground on a new exhibit at the Saint Louis Science Center. Set to open this summer, GROW will offer kids and consumers an opportunity to explore food production.

"We know that people are getting farther away from their food source and know less about it than they ever have," Bert Vescolani, president and CEO of the Saint Louis Science Center, told the group. "They don't have a clear understanding of what the day in the life of a farmer is all about. This exhibit is a way for us to invite our communities to learn a little bit more about where our food comes from and how it is made, and grown and how it is transported to their plate every day, nonstop, rain or shine."
The $7.3 million project is paid for by private donations, bond money from 2014 and a National Science Foundation grant. Private donors like Monsanto, Bunge, Missouri and Illinois Farm Bureaus, FCS Financial, Illinois Soybean Association, Missouri Beef Industry Council, Missouri Rice Research and Merchandising Council and Prairie Farms took part in the groundbreaking ceremony.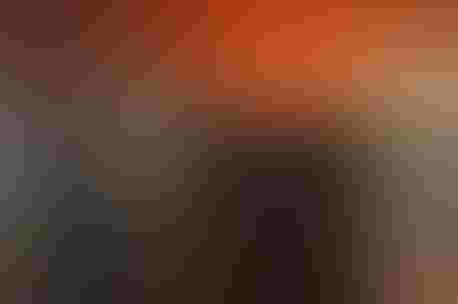 The exhibit will cover one acre with more than 40 indoor and outdoor interactive exhibits and activities. It is the first major permanent exhibit addition at the center since 1991. "We had to pick the right topic for the right project," Vescolani said. "We believe this is the right topic." He noted that children and adults do not have an understanding of the importance of the science behind farming. "They have to be an informed consumer. Our local communities are producing some of the best food in the world for them."
Getting around GROW
The Agriculture Pavilion is the heart of the exhibit where visitors can view videos of life on the farm in the bi-state region. One such video will feature a farmer from Adams County in Illinois. The county donated $1,000 to the project, according to Shawn Valter, Adams County Farm Bureau manager. "This is a great opportunity to share what agriculture is like in Illinois and particularly our area," he said. "It is one way for us to educate school children, chaperones and parents about our industry."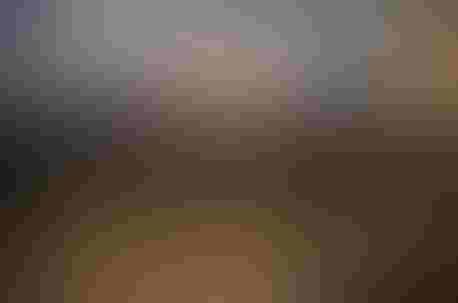 Other videos will visit Missouri farmers by region and commodity, according to Diane Olson, director of promotion and education for Missouri Farm Bureau. "We want to be a part of educating that next generation about the farm and food production."
Away from the video screens and in the field, the exhibit will feature farm equipment and live animals including chickens. Case IH is providing tractors and a combine for the Farming Future zone. Other exhibits will focus on water and weather, how plants work and a greenhouse with a working aquaponics.
Changing education
The Saint Louis Science Center is one of the most visited science centers ranking among the top 15 around the world and the top six in the U.S., according to Vescolani. It takes innovation to draw visitors.
Vescolani said the new GROW exhibit will offer something unusual. "This one will allow us to flip content on a regular basis." Visitors will be able to follow along the food process with the changing seasons, he noted, "that is super exciting."
While the weather did not cooperate, donors to the GROW project practiced a technique modeled by America's farmers and ranchers--they adjusted. With a golden shovel in hand donors turned over some Missouri soil inside the Science Center. After all, the Center is all about hands on learning--inside or outside.
About the Author(s) Editor, Missouri Ruralist
Mindy resides on a small farm just outside of Holstein, Mo, about 80 miles southwest of St. Louis.
After graduating from the University of Missouri-Columbia with a bachelor's degree in agricultural journalism, she worked briefly at a public relations firm in Kansas City. Her husband's career led the couple north to Minnesota.
There, she reported on large-scale production of corn, soybeans, sugar beets, and dairy, as well as, biofuels for The Land. After 10 years, the couple returned to Missouri and she began covering agriculture in the Show-Me State.
"In all my 15 years of writing about agriculture, I have found some of the most progressive thinkers are farmers," she says. "They are constantly searching for ways to do more with less, improve their land and leave their legacy to the next generation."
Mindy and her husband, Stacy, together with their daughters, Elisa and Cassidy, operate Showtime Farms in southern Warren County. The family spends a great deal of time caring for and showing Dorset, Oxford and crossbred sheep.
Subscribe to receive top agriculture news
Be informed daily with these free e-newsletters
You May Also Like
---