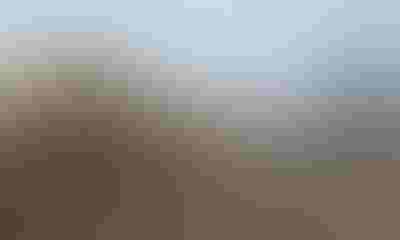 Iowa One Call is welcoming spring this April by celebrating National Safe Digging Month. As the weather warms, many Iowans are beginning outdoor projects and this event serves as a reminder to anyone planning projects that may entail digging to have their buried utility lines (underground facilities) located and marked before breaking ground. Iowa One Call, as mandated by law, operates the state's free underground facility locating service to safeguard Iowans from the potential hazards associated with coming in contact with underground facilities, and to protect the essential services conveyed via Iowa's vast underground facilities infrastructure.

SAFE DIGGING: Remember to call Iowa One Call before you dig. Iowa law requires any persons planning to engage in digging/excavation activities to notify the free underground utilities locating service before breaking ground.
"Iowa One Call is pleased to join our damage prevention partners across the country in celebrating National Safe Digging Month," says Ben Booth, manager of public relations and communications for Iowa One Call. "Iowa's essential underground facilities infrastructure is vital to the well-being of all Iowans; and the locating and marking of this infrastructure prior to disturbing the earth is a crucial component of damage prevention. With the arrival of spring, we want to emphasize to all Iowans the importance of safe digging practices and that Iowa law requires all persons to notify Iowa One Call at least 48-hours before performing any projects that will entail digging (excluding Saturdays, Sundays and legal holidays)."
April is officially "safe digging month in Iowa"
Iowa One Call (IOC) is collaborating with Common Ground Iowa (CGI) and Gov. Branstad to declare April Safe Digging Month in Iowa. As part of an ongoing damage prevention partnership, IOC and CGI have coordinated the Governor's signing of the April Is Safe Digging Month Proclamation, which will promote safe digging throughout the state. Nationally, Common Ground Alliance (CGA) has joined with its regional partners such as CGI to promote effective damage prevention practices for keeping underground infrastructure and Americans safe.
Iowa One Call manages and operates the notification system that allows homeowners, contractors and anyone planning to dig within Iowa to arrange free underground facility locating and marking services anywhere across the state. Making the required notification to Iowa One Call is an easy process which begins by dialing 811 on any landline or cellular telephone to speak with a representative at the notification center, or by going online at  iowaonecall.com to prepare and submit a locate request. Once the locate request is processed, underground facility locating professionals will locate and mark the proposed area of excavation within 48 hours, not including Saturdays, Sundays or legal holidays. Once all of the underground facilities have been located and marked, digging can begin.
Failure to obey the law and make the call could be big trouble
"While Iowa has one of the nation's lowest reported rates of dig-related damages, Iowa One Call wants this number to be zero," said Booth. "Failure to obey the law and make the required notice to Iowa One Call could result in some very serious consequences, such as coming in contact with high voltage electric, or natural gas lines, and may include formal prosecution for civil penalties, fines and liability for damages." According to Booth, electrical and natural gas services, communication and broadband connectivity, potable water and sewer functions are all essential services that could be interrupted if someone decides to dig without first having an underground facility locating service mark their proposed area of excavation for free.
Last year, Iowa One Call processed more than 418,000 notices of excavation ("locate requests"), of which 13% were from homeowners, a number that Iowa One Call would like to see grow. "The vast majority of excavation and digging being done in Iowa is by professional contractors, excavators and agricultural land improvement contractors, but Iowa One Call is aware that there are still homeowners and residents who are not making the required notice before beginning their digging projects," says Booth. "While most professional excavators are aware of the services provided by Iowa One Call, National Safe Digging Month serves to promote the services to homeowners and residents throughout the state as well."
For more information about how you can dig safe, visit the Iowa One Call website.
About Iowa One Call: Iowa One Call provides contractors, homeowners and others who may be excavating, digging or trenching with a single toll-free number to call for locating and marking underground facilities. The toll-free Iowa One Call abbreviated number is 811. Callers may also dial 800-292-8989. Iowa One Call representatives handle more than 400,000 calls and coordinate more than 2 million locate requests per year in communities throughout Iowa. The service provided by Iowa One Call is free of charge, as is the phone call. The cost is paid in full by participating underground facility operators. Iowa One Call is neither a utility nor a locating service and it does not own facilities nor does it locate underground facilities.
 About Common Ground Iowa: Common Ground Iowa (CGI), a regional partner of the national organization Common Ground Alliance (CGA), is a member-driven nonprofit organization under 501(c) (3) of the Internal Revenue Code. CGI works with all stakeholders to produce stronger, more effective results through partnership, collaboration, and the pursuit of common goals in damage prevention. The purpose of the CGI is to prevent damage to underground infrastructure through education to foster a shared sense of responsibility for the protection of underground facilities. To accomplish this goal, CGI uses Common Ground Alliance's Best Practices for advancing underground utility safety in Iowa. To learn more about CGI, visit commongroundiowa.com  or call 515-725-7338.
Subscribe to receive top agriculture news
Be informed daily with these free e-newsletters
You May Also Like
---