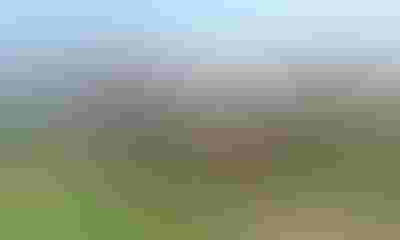 Practical Farmers of Iowa is now accepting applications for the Savings Incentive Program Class of 2018. The two-year program aims to help beginning farmers succeed at their farm start-ups through mentorship from an experienced farmer; business plan support; the chance to save money and receive matching funds; encouragement to attend a range of learning opportunities; and access to a network of supportive farmers.
Applications will be accepted through October 7, 2016

APPLY NOW: If you are interested in applying for the beginning farmer Savings Incentive Program offered by Practical Farmers of Iowa, you need to do so before October 7, 2016. You must either reside or farm in Iowa to be eligible.
Applications must be filled out and submitted using the online application form at practicalfarmers.org. Up to 12 beginning farmers will be admitted this round. Applications are evaluated by a committee of PFI members using a scoring system that rewards a noticeable commitment to developing applicants' independent farming goals. Selections will be made in early November. To date, 117 beginning farmers have been or are currently active in the program.
The Savings Incentive Program works by encouraging enrollees to save $100 per month for two years. After 24 months and completion of all program requirements, participants earn a dollar-for-dollar match on money saved up to $2,400 for a possible $4,800 that may be used to help purchase a farm asset. Since the program first launched in 2009, more than $124,000 has been matched and given to beginning farmers who have completed the program. This savings component helps beginning farmers overcome prohibitive start-up costs.
Networking, mentorship, business planning are big benefits
Many participants, however, cite the networking, mentorship and business plan work as the most beneficial aspects of the program. "The matching SIP funds have certainly been helpful, but more helpful has been the chance to see what other operations look like through mentorship and PFI events," says Tony Thompson, of New Family Farm near Elkhart. "While I'm still figuring out what I'd like my operation to look like five years from now, I'm a lot more aware of what is realistic and what is less realistic."
Requirements: As part of the Savings Incentive Program, participants are paired with a mentor with whom they must meet in-person at least three times in the first year. Participants also:
* Open and manage a savings account with Practical Farmers' partner bank
* Meet at least one time in person with a business plan reviewer
* Create or fine-tune a business or whole-farm plan
* Attend at least four Practical Farmers events per year. PFI events include online trainings, field days, conferences, workshops and more
* Conduct online quarterly reviews with Practical Farmers staff to check on progress toward goals and program requirements
* Complete all forms and requested information on-time
Eligibility: Applicants must either be farming on their own now and have farmed for five or fewer years; or they must have some experience working for a farm business. This includes, but is not limited to: internships, apprenticeships, working as an hourly or salaried employee, or working on the family farm.
Applicants must also be members of Practical Farmers of Iowa, and either reside or farm in Iowa. Those who are not members can join at practicalfarmers.org or by calling 515-232-5661. For questions about the Savings Incentive Program or application process, contact Greg Van Den Berghe at [email protected] or 515-232-5661. "The process of planning and growing my business would never have gotten done without the help of PFI and the Savings Incentive Program," says Adam Ledvina, a beginning livestock farmer set to graduate from the program in December 2016. "Having due dates really helps you stay on top of things."
Subscribe to receive top agriculture news
Be informed daily with these free e-newsletters
You May Also Like
---