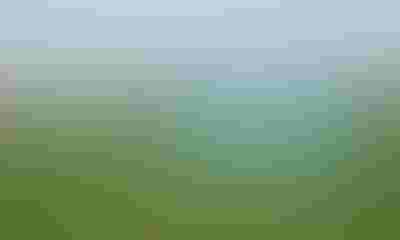 Presidential candidates Donald Trump, Carly Fiorina and Rick Santorum are set to address the 10th annual Iowa Renewable Fuels Summit on January 19 in Altoona, Iowa.
Related: Renewable energy course offered for Iowa teachers

REGISTER NOW: The 2016 Iowa Renewable Fuels Summit is free and open to the public. But you need to preregister online. The last day to do that is January 12 at IowaRFA.org/10th-annual-iowa-renewable-fuels-summit/.
"With the Iowa Caucuses just weeks away, we're very excited to have these special guests on hand to discuss their respective visions for the future of renewable fuels like biodiesel and ethanol," says Tom Brooks, president of the Iowa Renewable Fuels Association (IRFA).  "Recent events have proven that renewable fuels and agriculture are vital to Iowa's future and are a key issue in this year's Iowa Caucuses. We look forward to hearing these candidates' plans on important renewable fuels issues." 
A total of 12 pro-RFS presidential candidates from both parties were invited to speak at the Summit. Additional speakers may be added in the near future. A recent poll conducted by The Des Moines Register reported that 77% of likely Democratic caucusgoers and 61% of likely Republican caucusgoers support the federal Renewable Fuel Standard (RFS).
Summit is free to attend but registration is required
The Summit is free to attend and open to the public. Registration is required. Online registration closes January 12, 2016.  "So you need to register today, January 12, if you haven't already registered for the summit," says Brooks. The 10th Annual Iowa Renewable Fuels Summit will take place at The Meadows Conference Center at Prairie Meadows in Altoona, Iowa on Tuesday, January 19, 2016.
To register to attend and learn more about the 2016 Iowa Renewable Fuels Summit, please visit IowaRFA.org/10th-annual-iowa-renewable-fuels-summit/.
Vilsack, Branstad will also headline Renewable Fuels Summit
U.S. Secretary of Agriculture, and former Iowa Governor, Tom Vilsack will provide a unique perspective on USDA's commitment to renewable fuels at the 2016 summit.
~~~PAGE_BREAK_HERE~~~
"Secretary Vilsack has been a steadfast supporter of renewable fuels, and we're thrilled to have him back in Iowa and speaking at the Summit," says IRFA president Brooks. "Under Secretary Vilsack's direction, the USDA's Biofuels Infrastructure Program is set up to make a profound impact on American agriculture and Iowa's renewable fuels market, and we're looking forward to hearing more about Secretary Vilsack's vision for renewable fuels like biodiesel and ethanol."
Related: Farm succession planning: Customizing a farm estate plan
Iowa Gov. Terry Branstad and Lt. Gov. Kim Reynolds will also be on-hand to discuss Iowa's leadership in production and use of homegrown biofuels. "Under Gov. Branstad's proactive leadership, Iowa has become the nation's No. 1 renewable fuels producing state," notes Brooks. "When you combine Gov. Branstad's successful biofuels track-record with the fact he is the nation's longest-serving governor, we're excited to have him provide his unique perspectives on biofuels at the Summit."
National Biodiesel Board's Joe Jobe to deliver keynote address
Joe Jobe, CEO of the National Biodiesel Board, will deliver the industry's keynote address at the January 19 summit.
"The IRFA is very excited to have Joe Jobe as one of our speakers, and provide his astute perspective on biodiesel's role in national energy policy as a very successful, greenhouse gas reducing advanced biofuel," says IRFA managing director Lucy Norton. "With energy policy currently at the forefront of national discussions, this year's summit will be a great place to learn the latest and greatest on the future of renewable fuels."
Iowa is the nation's leader in renewable fuels production. Iowa has 43 ethanol refineries capable of producing 4 billion gallons annually, including nearly 55 million gallons of annual cellulosic ethanol production capacity. In addition, Iowa has 12 biodiesel facilities with the capacity to produce nearly 315 million gallons annually.
Subscribe to receive top agriculture news
Be informed daily with these free e-newsletters
You May Also Like
---