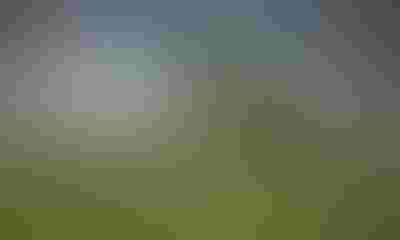 How Farms Work is the fastest-growing YouTube channel geared toward farm-related content. YouTube is a web-based video-sharing website. With over 50,000 subscribers and growing, the success of the How Farms Work channel can be attributed to the high-quality videos capturing everyday jobs on the Kuster family's 1,000-acre crop and beef farm near Potosi.
The channel's creator, Ryan Kuster, started his first YouTube account in 2007 when the site was relatively new, and he saw that there weren't many farming videos on YouTube.

YOUTUBE SENSATION: How Farms Work is a YouTube channel featuring the day-to-day activities of a crop and beef farm in southwestern Wisconsin.
"When I first started my YouTube channel, How Farms Work, it was a way to provide people who don't come from a farm or rural background with an understanding of what goes on at a farm," says Kuster. "How Farms Work has also turned into a good tool for farmers to see what other farmers are doing. We even demo a variety of new farm equipment to inform other farmers of how it works."
How Farms Work currently features upwards of 400 videos featuring everything from demonstrating new pieces of farm equipment to buying bull calves at a livestock auction.
From hobby to business
What started out as a hobby of occasionally posting videos to YouTube has turned into a business opportunity where Kuster posts videos from his family's farm four or five times per week.
"At the beginning, things were slow in terms of the number of views my videos received," says Kuster. "Over time, the number of watches and subscribers grew because I began to post more frequently and regularly. My most-watched video features corn silage harvest and now has over 320,000 views.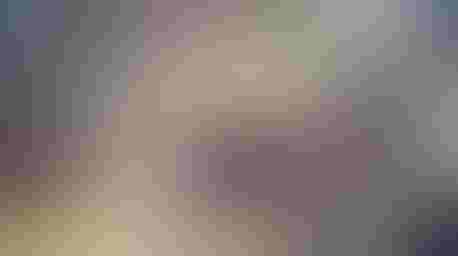 FARMING ONLINE: More than 50,000 subscribers follow the How Farms Work channel on YouTube. Some of the most popular videos are of equipment being used on the farm.
"A piece of advice I have for anyone thinking of starting a YouTube channel is to keep posting," he notes. "If you are posting frequently and your content is good, people will view it."
Capturing high-quality images and videos takes the right tools and time. Kuster has invested in two drones, three GoPro cameras, two DSLR cameras and a quad proof camera, which is resistant to water and dust. On average, it takes about three hours to shoot and edit a video prior to posting.
"I'm completely self-taught when it comes to photography and videography," says Kuster. "I have my own photography business as well, Saturn Photography. Starting that business several years back taught me how to work with people, run a business and provide customers with a high level of service."
Kuster has been able to use those skills and apply them to his latest endeavor, How Farms Work. He has effectively used his website, howfarmswork.com, and Facebook page with over 18,000 likes to help drive consumers to his YouTube channel.
"In recent months, How Farms Work has been growing rapidly," says Kuster. "Last year, we had about 70 new subscribers every day; this year, that number has jumped to 170. This year, I've been contacted by many companies who want us to brand their content in our videos. We've passed on most of them, but I'll be working with a few who I feel really comfortable with. I'll be trying their products in videos and demoing new equipment on the farm. The more we are able to talk about a product and showcase it working on a farm, the more our viewers learn.
"When I started the YouTube channel, I had no intention of it becoming a business," says Kuster. "It's kind of like a dream. I went to University of Wisconsin-Platteville and got a degree in agribusiness. The month I graduated from college, the channel became self-sustaining. The greatest part about doing something entrepreneurial through my photography business and How Farms Work is that it has allowed me to continue to work from home, on the farm, with my family."
Giebel lives in Baraboo.
Subscribe to receive top agriculture news
Be informed daily with these free e-newsletters
You May Also Like
---