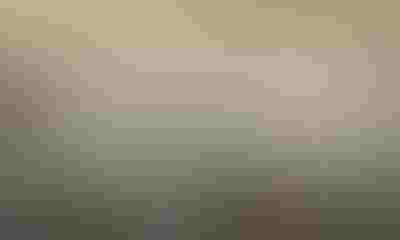 Don't miss your chance to attend the 2016 Pipestone Lamb and Wool Program Lambing Time Short Course and Bus Tour which will be held on Feb. 5-6 in Pipestone.
Organizers say they have an excellent program that includes tours of two outstanding sheep operations.
The 2016 Lambing Time Short Course and Bus Tour Schedule and agenda is as follows:

Pipestone lambing short course and tour set for Feb. 5-6
Friday, February 5
3:00 p.m. Hands-on Computer Record Keeping Session using Excel, Farm Works and Electronic Identification (limited to 20 people)
6:30 p.m.   Registration
7:00 p.m.   Opening Remarks—Mike Caskey
7:15 p.m.   Practical OPP Reduction Plan—Todd Taylor
8:00 p.m.   Responsible Antibiotic Use—Dr. Goelz
8:45 p.m.   Late Gestation Ewe Management—Philip Berg
9:30 p.m.   End of evening program
Saturday, February 6, 2016
8:00 a.m.   Registration
8:20 a.m.   Opening Remarks– Mike Caskey
8:30 a.m.   Making Lambing Time Easier—Mike Caskey
9:15 a.m.   Identifying and Treating Common Ewe Health Concerns—Dr. Bobb
10:00 a.m. Break
10:15 a.m. Getting Lambs off to a Good Start—Philip Berg
11:00 a.m. Managing Baby Lamb Health Concerns— Dr. Goelz
Noon         Lunch
12:45 p.m. Board buses
1:15 p.m.   Tour Brian Winsel farm
             *Drive Through Feeding System
             *Self Feeding SBHP & DDGS to Lambing Pens
             *Lambing Barn Layout
             *Raising Lambs on Milk Machine
             *Creep Pen Setup and Design
             *Low Labor Management Concepts
             *Year Around Drylot Feeding
2:15 p.m.    Board buses
3:00 p.m.    Tour Bruce & Karla Gundermann Farm
              *Lamb Management Philosophies
              *New Born Lamb Care
              *Tubing Lambs
              *Docking and Castrating Methods
              *Self Feeding SBHP & DDGS to Lactating Ewes
              *Fenceline Feeding
              *Hoop Barns for Sheep
4:00 p.m.   Board buses
5:00 p.m.   Arrive back at Minnesota West College
About the farm tours
Brian Winsel is one of the young newcomers to the sheep business. He started in sheep eight years ago and has steadily grown his flock size to 900 ewes. To accommodate this expansion, he remodeled an existing building to be a labor efficient lambing facility and built additional cold housing with a drive through feeding system to provide a low labor feeding system. He also recently built two hoop barns for housing to accommodate flock expansion. Brian has many low labor concepts built into his operation that will make it easier to run a large number of ewes for many years to come. He employs a wave system of lambing and has increased production per ewe by 10% every year for the last three years.
Bruce and Karla Gundermann started in the sheep business 14 years ago with 25 ewes when they decided to discontinue raising hogs and converted their facilities to sheep production. Since then, they have steadily grown their ewe flock to about 850 ewes. They used existing buildings as well as built several hoop barns to improve labor efficiency and management of their various lambing groups. They use low labor feeding systems such as self-feeding lactating ewes, fence line feeding systems and recently added a commodity shed for housing feed resources needed in fence line feeding.
To register, please contact Jodi Christensen at [email protected] or call (507) 825-6806 to register over the phone.
For more information visit www.pipestonesheep.com
Subscribe to receive top agriculture news
Be informed daily with these free e-newsletters
You May Also Like
---