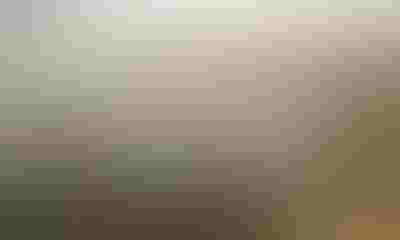 The Pipestone Lamb and Wool Program, dedicated to changing sheep production to make it more profitable for producers, announced it fifth sheep facility tour set for June 6.
The Pipestone Lamb and Wool program offers this tour every other year. The purpose of the tour is to give producers an opportunity to see various types of sheep facilities, including the latest innovations in sheep buildings, handling systems, feeding systems and facility layout.
Pipestone Lamb and Wool Facility Tour set for June 6
The tour will be a full day, visiting five lamb and wool producers with new and remodeled facilities. All of these operations have devised their buildings and feeding systems to reduce labor and enable them to run larger numbers of ewes with the same labor.
Tour participants will see lambing barns, hoop barns, remodeled buildings along with various feeding systems designed to reduce labor and minimize feed waste.
In addition, this will be an opportunity to hear the philosophy of sheep production from five successful sheep producers.
The tour begins and ends at Minnesota West Community & Technical College in Pipestone.
Farms on the tour are:
•Blair Hellewell farm. Blair is a native of New Zealand and came to the United States through the work exchange program, Minnesota Agriculture Student Training. He and his family run about 450 commercial ewes.
•Dave Laughton farm. Dave recently completed an addition onto his existing lambing barn that allows him to lamb larger groups more labor efficiently and to provide a more ideal environment for new born lambs.
•Moser family farm. Wes and Esther Moser, along with their sons Alex and Caleb, runs one of the most progressive sheep operations in the Pipestone program, according to program leaders. The family has been raising sheep since 1972 and currently run about 850 ewes. Part of their flock is accelerated lambing.
•Brian Winsel farm. Brian started in sheep eight years ago and has steadily grown his flock size to 900 ewes.
•Tyson Rule Farm (Rule Sheep Company). Tyson and Rob Rule started building a new sheep operation and facilities in 2008. Their lambing barn has a capacity of 450 ewes.
Tour cost is $180 and includes tour transportation, tuition, handouts, lunch and refreshments. Minimum enrollment is 30 people; maximum, 54.
Visit www.pipestonesheep.com for registration information and to view pictures of tour locations.
Or, contact the Pipestone Lamb and Wool Management Program, Minnesota West Community and Technical College, P.O. Box 250; Pipestone, MN  56164, (800) 658-2330,  [email protected], or [email protected].
Subscribe to receive top agriculture news
Be informed daily with these free e-newsletters
You May Also Like
---