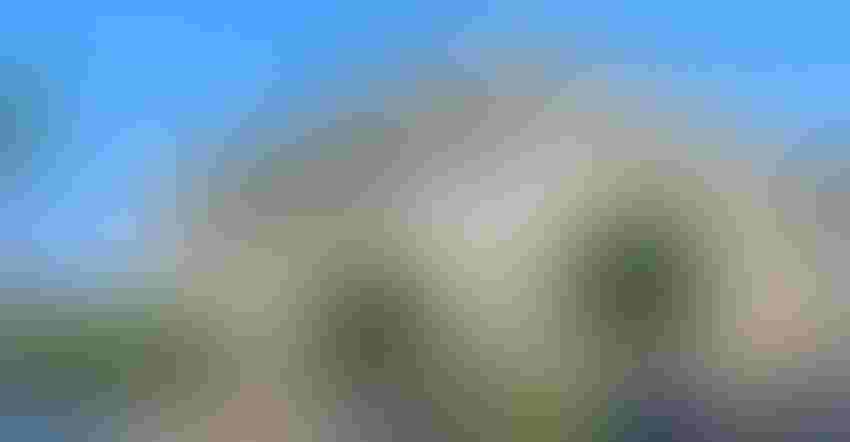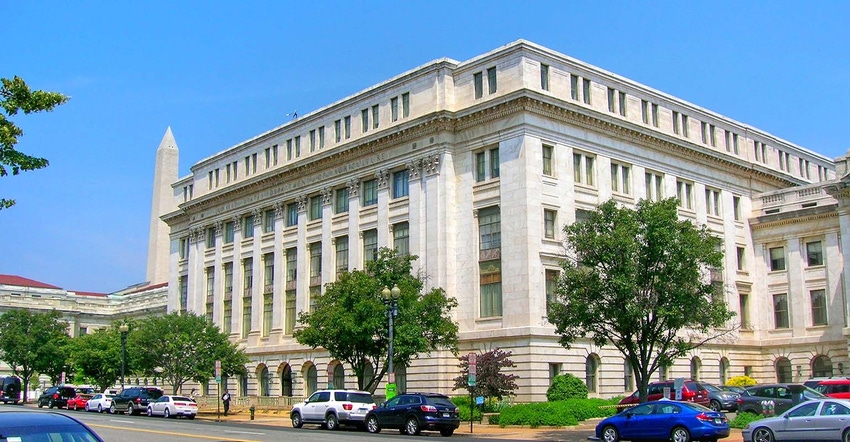 taspencer/ThinkstockPhotos
Agriculture Secretary Sonny Perdue has announced several Farm Service Agency (FSA) State Committee Appointees. State committees are selected by the Secretary, serve at the pleasure of the Secretary, and are responsible for carrying out FSA's farm programs within delegated authorities. 
"The State Committees will help to ensure USDA is providing our farmers, ranchers, foresters, and agricultural producers with the best customer service," Perdue said. "They serve as a liaison between USDA and the producers in each state across the nation by keeping them informed and hearing their appeals and complaints. The committees are made up mostly of active farmers and ranchers, representing their peers and ensuring USDA's programs are supporting the American harvest."
The following is a list of State Committees:
Alabama
Committee Chair Monica Carroll – Ozark

Andy Lavender – Brundidge

Doug Trantham – Alexandria 
Alaska
Committee Chair Scott Mugrage – Delta Junction

Richelle Plummer – Matanuska Valley

Al Poindexter – Kenai Peninsula
Arizona
Committee Chair Pamela Griffin - Globe

David Lamoreaux - Gilbert
Arkansas
Committee Chair Ron Chastain – Faulkner County

Gary Churchill – Pope County

Sarah Dunklin – Desha County

Vivien Wright – Sevier County
California
Committee Chair Greg Wegis - Buttonwillow/Bakersfield

Blake Alexandre - Crescent City

Thomas J. Butler - Woodland
Colorado
Committee Chair Jo Stanko – Steamboat

Glenn Hirakata – Rocky Ford

Robert Mattive – San Luis Valley

Nathan Weathers – North Yuma County
Connecticut
Committee Chair Bonnie Burr - Storrs

Melissa Greenbacker-Dziurgot – Middlesex County

Bruce Gresczyk – New Hartford

Diane Karabin – Southington
Delaware
Committee Chair Richard Bergold - Dover

Donnie Collins - Millsboro
Florida
Committee Chair Michelle Williamson - Dover

Mark Sodders - North Palm Beach
Georgia
Committee Chair Allen Poole – Haralson County

L.G. (Bo) Herndon, Jr. – Vidalia

Meredith McNair Rogers - Camilla

Donnie Smith - Willacoochee
Hawaii
Committee Chair Teena Marie Rasmussen - Kula

Wilson Kenzo Koike - Waianae

Glenn Martinez - Waimanalo
Idaho
Committee Chair Mike Guerry – Castleford

Matt Gellings – Idaho Falls
Illinois
Committee Chair Jim Reed – DeLand

Melanie DeSutter – Woodhull
Indiana
Committee Chair Ken Rulon – Arcadia

Bill Gelfius – Hartsville

Kirk Perkins - Wolcottville
Iowa
Committee Chair Ray Gaesser – Corning

Nathan Anderson – Cherokee

Laura Cunningham – Nora Springs
Kansas
Committee Chair Garrett Love - Gray County

Lexy Goyer - Cowley County

Nick Gutterman - Miami/Johnson County

Michael Jordan - Mitchell County

Greg McCurry - Sedgwick County
Kentucky
Committee Chair Sharon Furches – Calloway County

Tom Flowers – Shelby County

Kenny Imel – Greenup County
Louisiana
Committee Chair Ray Young - Wisner

Julie Baker-Richard – Abbeville

Donna Winters - Lake Providence
Maine
Committee Chair Sue McCrum – Belfast

David Tuttle – North Berwick
Maryland
Committee Chair Jenny Rhodes - Centerville

Steve Ernst - Washington County

Steve Isaacson - Cecil County

Pat Langenfelder - Kennedyville   
Massachusetts
Committee Chair Bradford N. Morse – Rochester

James J. Larkin – Sheffield

Matthew J. Parsons – Hadley
Michigan
Committee Chair Sally McConnachie - Deckerville

Ben Lacross - Lake Leelanau

Isaiah Wunsch - Traverse City
Minnesota
Committee Chair Scott Winslow – Fountain

Kurt Blomgren – Butterfield
Mississippi
Committee Chair Ted Kendall IV – Bolton

Scott Flowers – Clarksdale

Rita Seward – Jackson County
Missouri
Committee Chair Julie Hurst – Atchison
Montana
Committee Chair Carl Mattson - Chester

Bruce Tutvedt - Kalispell
Nebraska
Committee Chair Scott Spilker - Beatrice

Hilary Maricle - Boone County
New Hampshire
Committee Chair Kathy Sherman – Conway

Madison Lowell Hardy – Hollis

Scott Mason – North Stratford
New Jersey
Committee Chair Linda DuBois - Pittsgrove

Sam Conard - Hillsborough
New Mexico
Committee Chair Alisa Ogden – Carlsbad

Dustin K. Johnson – Farmington

Matthew L. Lansford – Clovis
New York
Committee Chair Judi Whittaker – Broome County

Michael Bittel – Greenwich

Lawrence Eckhardt – Rensselaer County

Theodore Furber – Wayne County

Barbara Hanselman – Delaware County
North Carolina
Committee Chair Alice Scott – Lucama

Richard Renegar – Harmony
North Dakota
Committee Chair Jim Hauge – Mandan

Edward Kessel – Dickinson
Ohio
Committee Chair Trish Levering – Knox County

Ronnie Clifton – Pickaway County

Kim Davis – Carroll County

Daryl Knipp – Sandusky County

Joe Steiner – Warren County
Oklahoma
Committee Chair Gary Crawley - McCallister

Karen Eifert Jones - Stillwater/Waukomis

Don Allen Parson - McCurtain County
Oregon
Committee Chair Anna Sullivan – Baker County

John Phillip (Phil) Hassinger – Cove
Pennsylvania
Committee Chair Bonnie Wenger – Lebanon

George Greig – Linesville

Doug Graybill – Granville Summit
Rhode Island
Committee Chair Doreen Pezza - Providence County

Judy Carvalho - Newport County

Christopher Jaswell - Providence County

Ellen Pucetti - Providence County
South Carolina
Committee Chair Tony Grant – Columbia

Bill Surratt – Spartanburg/Gaffney
South Dakota
Committee Chair Mark Gross - Bridgewater

Gwen Kitzen - Belle Fourche

Tiffani Robertson - Hermosa
Tennessee
Committee Chair Steve Officer – Dekalb County

Daryl Brown – Maury County

Charlotte Kelly – Tipton County

Renea Jones Rogers – Unicoi County
Texas
Committee Chair Jerry Harris – Dawson/Gaines County

Juan Garcia - Willacy County

Rodney Schronk – Hillsboro

Michael Skalicky – Ganado

Linda G. Williams – Dumas
Utah
Committee Chair William Tolbert – Piute County

Scott Mower – Sanpete County

Randy Sessions – Morgan County

Mike Yardley – Beaver County
Vermont
Committee Chair Sally Goodrich - Cabot

Jacques Couture - Westfield

Heidi Dolloff - Springfield
Virginia
Committee Chair Brian K. Harris – Heathsville

Matthew J. Lohr – Broadway

Charles P. Shorter – Blacksburg

Steve Sturgis – Eastville
Washington
Committee Chair Melanie Wyss - Okanagan County

Maureen Harkcom - Lewis County

Robyn Meenach - Spokane County

Bruce Nelson - Spokane County
West Virginia
Committee Chair Andrea Lambert – Taylor County

Russell Linger Jr. – Huttonsville

Sarah Wayne – Braxton County
Wisconsin
Committee Chair Lisa Condon – Horicon

Thomas Gillis – River Falls

David Heideman – Clintonville
Wyoming
Committee Chair Nancy Tarver - Gillette
Puerto Rico
Committee Chair Carmen Rullan - Adjuntas

Yanice Deynes - San Sebastian

Rebeca Feliciano - Aibonito 
State committees are appointed for a one-year term which began on Jan. 1, 2018. Each state committee has five members, one chairperson and four members. States that are not listed here or that have incomplete lists will be announced at a later date. 
Source: USDA
Subscribe to receive top agriculture news
Be informed daily with these free e-newsletters
You May Also Like
---