Passage of eminent domain initiative 'shows power of Mississippi agriculture'
Passage of eminent domain initiative 'shows power of Mississippi agriculture'
The passage of the Initiative 31 eminent domain measure was "a historic achievement in Mississippi legislation," says the state's Commissioner of Agriculture and Commerce-elect Cindy Hyde-Smith "It marked the first time in our state's history that a constitutional amendment was passed at the ballot box.The agriculture vote on this issue has brought respect for farming in Mississippi to a whole new level and carved a significant notch into the measuring stick of state politics."  
<p> AGRICULTURE COMMISSIONER-ELECT Cindy Hyde-Smith visits with constituents at the annual meeting of the Mississippi Farm Bureau Federation. From left are, Scott Smith, Brookhaven, Miss.; Hyde-Smith; Ronnie Jones, Holly Springs, Miss.; Earl Gay Edwards, Thompson, Miss.; and Gerald Moore, Petal, Miss.</p>
The campaign spearheaded by the Mississippi Farm Bureau Federation to get an eminent domain property rights initiative on the general election ballot this year and approved overwhelmingly by the voters represents "the most notable accomplishment by our state's farmers and farm organizations in recent years," says Lester Spell, outgoing commissioner of agriculture and commerce.
"Farm Bureau's work in getting enough petition signatures to get the eminent domain initiative on last year's statewide general election ballot, then promoting it tirelessly and getting it passed overwhelmingly, will mean a lot to every Mississippi property owner," he said at the organization's annual meeting at Jackson.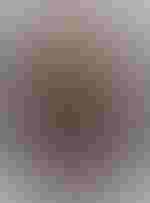 "Everyone involved is to be commended for all the hard work that went into this effort."
Spell, himself a sixth generation farmer and veterinarian, was elected four times to the state agriculture — the first Republican to hold the office.
In recognizing Spell's accomplishments at the annual meeting of the Mississippi Farm Bureau Federation, it was noted that when he took office in January 1996, the department's budget was $1.2 million in the hole. Its office and recordkeeping systems and equipment were outdated. There were few computers in use and the department still relied on pencils and pads, with a filing system of some 300,000 index cards. Vehicles and other equipment were falling apart and repair costs were eating away at the budget. Also, the Department's productivity and morale were at a very low point.
Because of overspending before Spell took office, it was noted, half the department's employees had to be furloughed and others laid off. He appointed a transition team from various backgrounds to assist him in reviewing the department and modernizing its operation and increasing its effectiveness and efficiency.
As a result of those reorganization efforts, the department now has 33 percent fewer employees than when Spell took office and measurable work output is 20 percent higher. The reorganization and increased efficiencies have resulted in a savings to the state of more than $34 million since 1996.
In 1999, Spell introduced the "Make Mine Mississippi" program to identify and promote items that are grown or made in the state. Today, more than 1,000 companies participate in the program — the only one in the state that identifies and promotes Mississippi products.
Mississippi agriculture and forestry earns approximately $6 billion annually in cash receipts, making it the state's largest business.
Spell says he "believes in agriculture's potential to make a difference for every Mississippian by creating new markets and bringing money and new jobs to the state. "We have to move agriculture forward in the 21st century in order to improve life for every Mississippian."
Farm Bureau has taken the leadership in supporting key issues in Mississippi over the years, Spell says, among them the establishment of the Seed Arbitration Council.
"This allows a farmer who may have issues with seed to go before an arbitration panel of experts and work to resolve the problem, rather than having to try and deal with, or even sue, a large company and maybe drag it out for years.
"This has been very successful and has proven a great benefit to the farmers of our state. We're proud to have partnered with Farm Bureau to get this done."
Agriculture remains Mississippi's No. 1 industry, Spell notes, "but today there are fewer and fewer people serving in our legislature who have an agricultural background.
"I urge everyone in the farm community to continue to do what you've done so well over the years: Get to know your representatives, senators, and government officials.
"Invite them to attend your meetings, so when you call on them for assistance with important issues, they'll know who you are and the power that Farm Bureau has. We need all the help we can get in dealing with the challenges that continually face agriculture."
'A historic achievement for Mississippi agriculture'
Cindy Hyde-Smith, a Republican who was elected in last November's general election to succeed Spell, is serving her third term in the Mississippi Senate, where she was the author of numerous pieces of legislation to benefit agriculture and the state's farmers.
She has been a supporter of Right to Farm legislation, a leader in promoting and protecting agriculture and defending private property rights, and has compiled a pro-business voting record.
The passage of the Initiative 31 eminent domain measure was "a historic achievement in Mississippi legislation," she says. "It marked the first time in our state's history that a constitutional amendment was passed at the ballot box.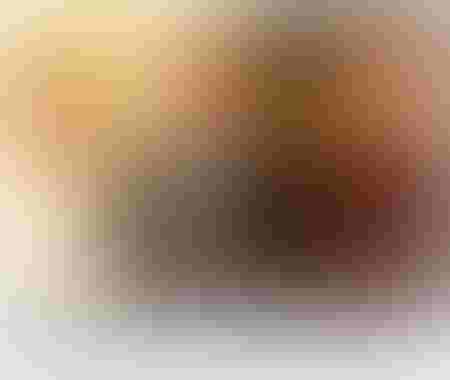 "There have been 37 initiatives filed with the Secretary of State over the years; of those, only two have made it to the ballot, and both failed to get enough votes for passage."
The required number of petition signatures to get Initiative 31 on the ballot was 89,285, Hyde-Smith notes. "Farm Bureau collected well over 600,000 signatures, which is phenomenal! Over 70 percent of voters casting ballots in last November's general election said they favor stronger private property rights.
"The agriculture vote on this issue has brought respect for farming in Mississippi to a whole new level and carved a significant notch into the measuring stick of state politics. "Everyone has stood up and taken notice of the power of Farm Bureau and the state's farmers. The hands on the wheels of the pickup trucks and tractors in Mississippi rocked our opponents' world on Nov. 8."
Voter groups are always being categorized, Hyde-Smith says: "There's the white vote, the black vote, the teacher vote, the Baptist vote, the female vote, and on and on. Well, we made our mark with the Initiative 31 vote, and now the politicians know that whoever can carry the ag vote has a 70 percent-plus head start. Farmers care about issues — and they vote."
Agriculture is "experiencing some good times now in the ag world, she says.
"Record high prices for crops and livestock will boost U.S. farm income by 19 percent this year, for the first time topping $100 billion. Rising demand for food around the world, favorable exchange rates, and tight supplies have boosted U.S. commodity prices and attracted investors in the futures market and in farmland.
"Mississippi farmers, among the nation's most productive, are well-positioned to capitalize on this situation,' Hyde-Smith says.
Subscribe to receive top agriculture news
Be informed daily with these free e-newsletters
You May Also Like
---