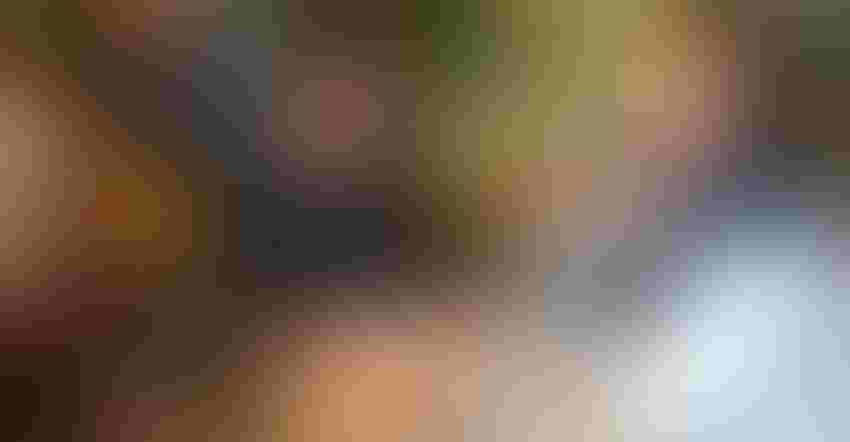 SHARING IDEAS: Farmer Joe Steinkamp (center) and AT&T CEO John Stankey discuss rural broadband needs and opportunities. Indiana Lt. Gov. Suzanne Crouch (left) joins in the conversation.
Darrell Boone
On Oct. 5, AT&T CEO John Stankey traveled from the company's Dallas headquarters to Evansville to celebrate the first rural Vanderburgh County customers receiving AT&T high-speed fiber broadband. If a top business executive coming to southwest Indiana seems unusual, so was his reason for coming.
The event celebrated a first-of-its-kind-in-the-nation, public-private partnership formalized nine months earlier. Under this agreement, 20,000 rural Vanderburgh County homes would receive high-speed fiber broadband with speeds up to 1 gigabyte, 25 times faster than cable.
Related: Rural broadband projects help Hoosiers
The $40 million project's breakdown was about $30 million coming from AT&T and about $10 million coming from Vanderburgh County through funding received from the federal American Rescue Plan. The first 2,000 new AT&T high-speed customers are coming online. The entire project will be completed by November 2023.
In both words and actions, including his good-natured back-and-forth with Vanderburgh County farmer Joe Steinkamp, Stankey demonstrated a clear interest in picking up more AT&T broadband business in rural America.
"This is a great public-private partnership that I'm really excited about, and I hope this is a model we see in other communities around the United States," he said.    
Why project matters        
Why does this matter for rural Indiana? Several key attendees of the event weighed in:
Stankey. "In today's agricultural environment, sending heavy files, soil reports, doing Zoom meetings, and more, that's really important. And small rural businesses will be able to do things they've never done before. It will also drive economic innovation."
Steinkamp. "There've been times when I sent yield files from my combine at 10 p.m., and the next morning at 5 a.m. they're still uploading. Plus, today we farm by the foot, which helps us variable-rate our fertilizer and be more environmentally sound. Good internet is critical for that. Being able to get good internet is a definite game-changer for our farm, and something we need across all of Indiana."
Lt. Gov. Suzanne Crouch. "In 2018, Purdue University did a study showing there were over 400,000 Hoosiers living in 'internet darkness.' The study said that if all those people could be connected to high-speed internet over the next 20 years, it would result in an additional $12 billion to the state's economy. Rural Indiana is the next great economic development frontier, and with good internet, more people will choose to live in rural Indiana. This is an extremely important project that I hope is replicated throughout the country."
Katrina Hall, Indiana Farm Bureau. "With all the data involved in precision ag technology today, it's critical for farmers to adopt the most modern technologies available. Plus, high-speed broadband will be a real game-changer for the entire economic activity of rural Indiana — areas like educational opportunities, telehealth and e-commerce — and it will help foster creativity and entrepreneurship. I hope this public-private model can be copied in many other areas of our state."
Cheryl Musgrave, Vanderburgh County commissioner. "During the COVID shutdown, many rural students had to go to fast food restaurants to study. One lesson we learned from COVID was we all need to be connected — all day, every day."
Musgrave was instrumental in forging the partnership between AT&T and Vanderburgh County.
Boone writes from Wabash, Ind.
About the Author(s)
Subscribe to receive top agriculture news
Be informed daily with these free e-newsletters
You May Also Like
---