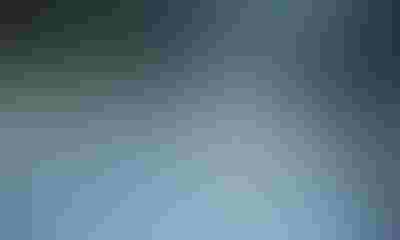 Pennsylvania Department of Environmental Protection is launching an expanded air quality monitoring system in natural gas production area of 10 counties. "We have heard citizens of this commonwealth express concerns about air quality in areas near natural gas activities," said DEP Secretary John Quigley. "With this expansion, we can better assess the [particulate matter] ambient air in the natural gas regions."

LOOSE GAS? Natural gas losses at compression stations will be one air pollutant that the air quality monitors will be looking for.
In April 2014, Farm Progress reported that environmental groups initially were "fracking mad" about the latest assessment of natural gas releases discovered around Marcellus natural gas wells during a 2012 aerial sensing survey by scientists at Purdue and Cornell universities over southwest Pennsylvania, West Virginia and Ohio. Methane emissions from seven wells were 100 to 1,000 times U.S. EPA's estimate of losses. Some 40 wells were together emitting 34 grams of methane per second per well, according to the study. For more details, click on Marcellus shale methane gases wrongly tagged to fracking.
"Focusing on the regions with significant numbers of natural gas compressor stations, we're installing continuous PM2.5 samplers in under-monitored areas," explained Quigley. "We simply don't have data on air quality in these areas. We need that data and monitoring capability to help us understand whether or not there are risks or impacts to public health from current air quality in these areas."
By the fall of 2017, DEP will add samplers in 10 northern tier and southwestern counties, including two already operating in Greene and Bradford counties. Monitors will be installed in Fayette, Indiana, Lycoming, Susquehanna, and Wyoming counties by the end of 2016. More will be installed in Clarion, Jefferson, and McKean counties by the fall of 2017.
Total cost of the expansion over a five-year period is approximately $1.56 million. Federal Clean Air Act grant funds received by DEP under the PM2.5 Air Monitoring Network Grant will help defray the network cost.
Fine particulate pollution includes nitrates and sulfates, organic chemicals, metals, and soils or dust. They result from a wide range of industrial processes and fuel combustion, including emissions caused by logging, agriculture, natural gas development and transmission, and vehicles.
Human health impacts include decreased lung function and increased respiratory symptoms and disease. Young children, the elderly and those with respiratory problems including asthma, emphysema, and bronchitis, are especially vulnerable.
Subscribe to receive top agriculture news
Be informed daily with these free e-newsletters
You May Also Like
---